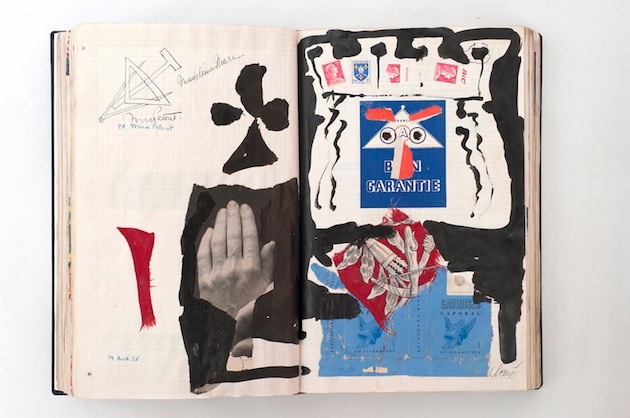 For more than a century, Villa Noailles in the south of France has served as the centre of artistic fervor, first as the residence of Charles and Marie-Laure de Noailles, art patrons who dedicated their life to the promotion of modern art, and now, for the last 20 years, as the site of two internationally renowned festivals focused on contemporary design, photography and fashion. For this year's "Design Parade" a special focus was given to Marie-Laure de Noailles with the exhibition "Collage" that brings together her personal scrapbooks along with collages by Étienne de Beaumont, Georges Hugnet, Antoni Clavé, and Max Ernst.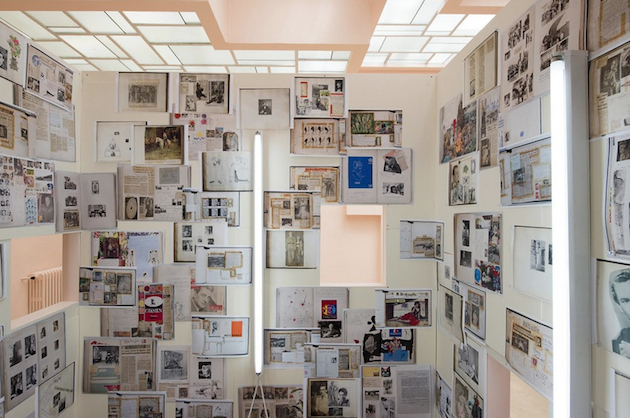 Twenty-four scrapbooks, filled over almost fifty years by Marie-Laure de Noailles with images, photographs, letters, drawings, postcards, reveal the existence of an intellectual, artistic, elite and sociable multiplicity. Carefully dated, the pages illustrate the activities of each day, week, month. The initial albums, started in 1928, consist above all of photographs and a few articles, carefully positioned and glued; the layout is simple and spacious. Very quickly, the scrapbooks took on a specific form. Patrons of surrealists and friends of Max Ernst, whose works they collected especially the collection of collages from his work The Hundred Headless Woman, the Noailles seemed particularly interested by this form of art. Probably influenced by this same spirit, Marie-Laure de Noailles started to arrange her albums differently. Thus, in a skilfully organised disorder, are arranged several staves by Auric and Rorem, a note from Jacques Lacan, a drawing by Balthus, a photograph by Man Ray, a concert programme, and articles cut-out from local newspapers on a meeting of boules players or the impending arrival of extraterrestrials.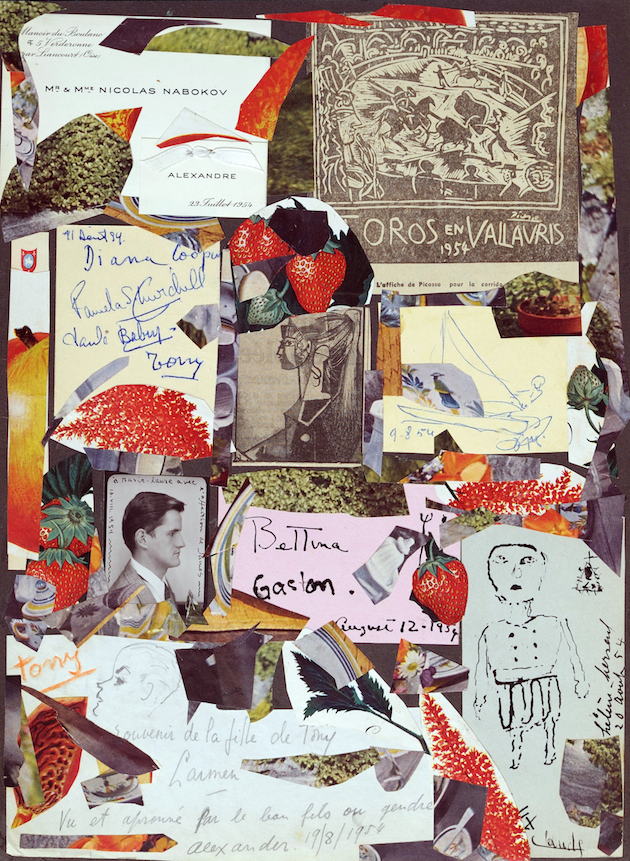 The couple did not hesitate in hanging alongside each other and against any rules of the time, works which in principle had nothing in common — a Goya alongside a Dalí. Indeed, within the scrapbooks, these overloaded pages, where images, texts, paintings, articles, drawings, and advertisements overlap, follow this same iconoclastic process. Similarly, it is an elaboration which allows us to catch a glimpse of this taste for the eclectic, the vitality of their perspective, and the formal intelligence of these extraordinary patrons. Hence, it is a journal and a unique testimony. Perhaps, also an art work — a "work in progress" over a period of fifty years.
The Blogazine