Until this year, menswear fashion was forced to take the back seat during New York Fashion Week. From this season, though, it is back with a vengeance. Many different labels showcased a lot of creativity and pushed the boundaries for established menswear, while echoing the question: what can menswear bring to the table today in terms of colour, style and silhouettes?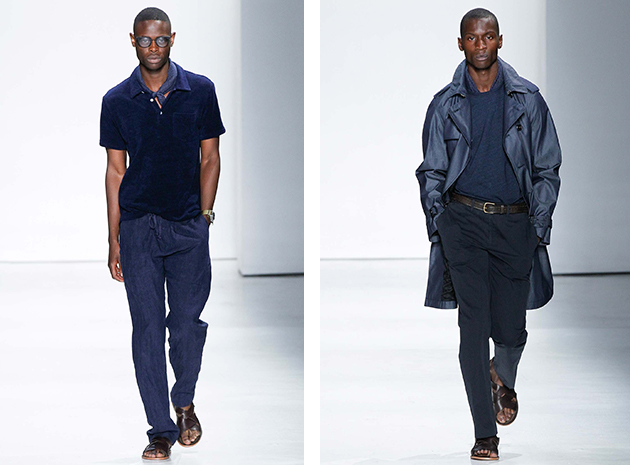 Colour: Many colours – primary tones such as brown, army green and beige – were incorporated in many runways, remaining true to the notion that menswear is not thesite of consuming bright colours. Blue was, however, the most popular tone, mostly seen in a subdued navy, often layered in different shades too create depth in an otherwise monotone look. Perry Ellis and Tim Coppens have shown that this could be done by styling denim on denim or matching different blue stripes with each other or simply by layering different materials, as seen at Duckie Brown.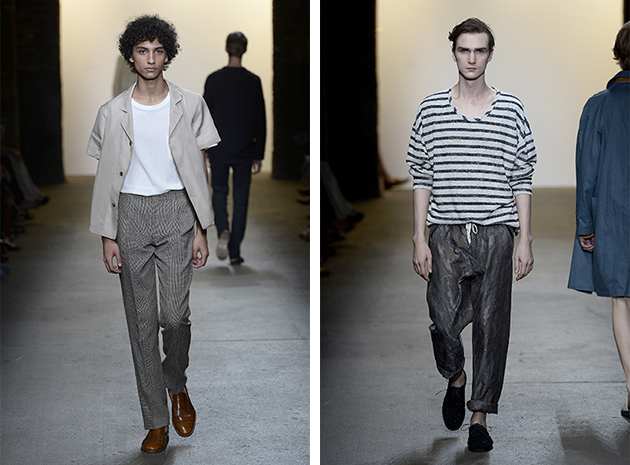 Style: At J. Lindeberg and Greg Lauren the stylistic influences of the old West were clear: wide brim hats, ponchos, denim and fringe jackets showed that the trick isn't to look like an extra from a Clint Eastwood film, but to add an element of "western" to a modern more simplistic look, a twist on a classic, so to speak.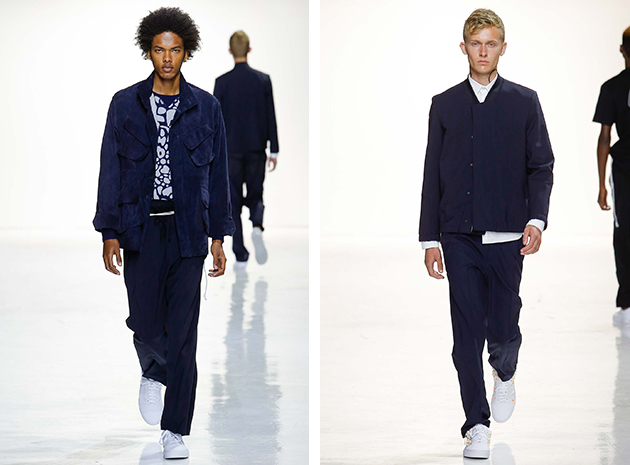 Silhouette: A nice suit never goes out of style, was Thom Browne's boldest statement. The trend that seemed to be favored by New York designers was, nevertheless, a retro take on urban wear. High waisted pants with a tucked in T-shirt and short sleeved dress-shirt at Billy Reid reminded us of a 1940s look. At Todd Snyder, the old Hollywood glam of trench coats and minimalistic silhouettes was given a summer spin by pairing them both with open toe sandals.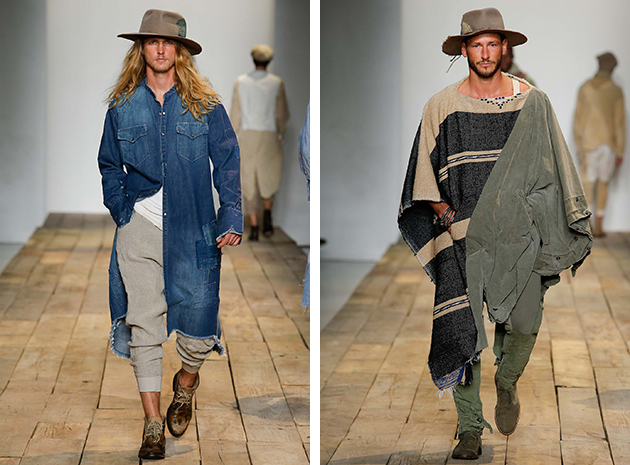 Menswear is evolving and gaining momentum to incorporate ideas, concepts and inspirations outside of the traditional values, highlighting an eclectic view of men's fashion as much as a minimalistic one. New York Menswear Fashion Week showcases precisely this approach by blurring the lines of what is considered classic menswear design.
Victoria Edman