The mastery of creating something that is both out of its time as well as being able to give material shape to quality and never-ending research for the new has always been a challenge for designers who plan to dominate the art of dress. New York based designer Chris Gelinas is on his way to achieve that.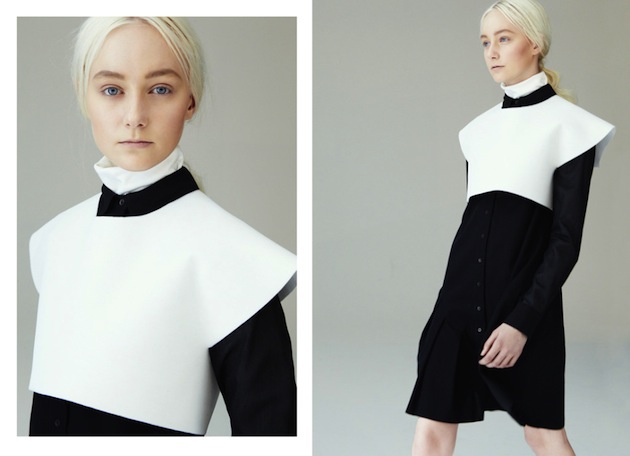 n the hometown of designer Chris Gelinas – a small city outside of Windsor, Ontario – the fashionable aspect was meek. Gelinas spent his childhood in other countries, admiring different cultures and gaining a fascination with clothing and construction. Although he would go on to study business at the University of Windsor, he conducted an internship at
Marc Jacobs during his studies, nurturing his fashion interest. Gelinas spent several years at Marc Jacobs in both the PR and sales department, soon realizing he wanted to design. In 2009 Chris Gelinas left Marc Jacobs to acquire his associate degree from Parsons, which he received after three semesters, while simultaneously interning at Proenza Schouler.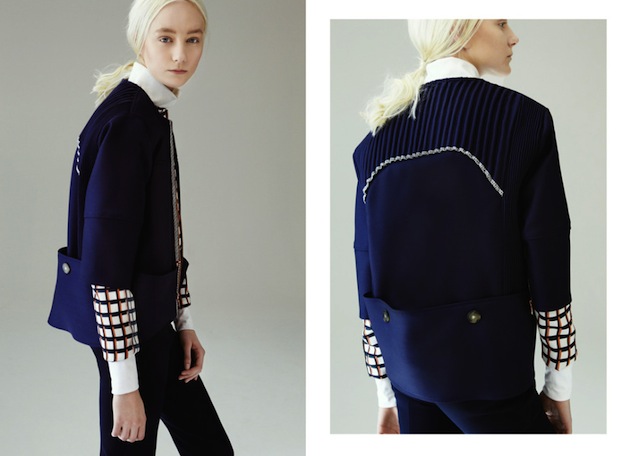 Before starting his own label, Gelinas continued to work for prominent fashion houses such as Balenciaga and Theory under Olivier Theyskens, before founding his label CG Chris Gelinas. CG has an essence of American sportswear although focusing more on the construction and innovative textiles and has been entirely self-funded. The designer's first collection included separates in techno fabrics, winning the MADE for Peroni Young Designer Award as the starting point in his rise to prominence in contemporary fashion world.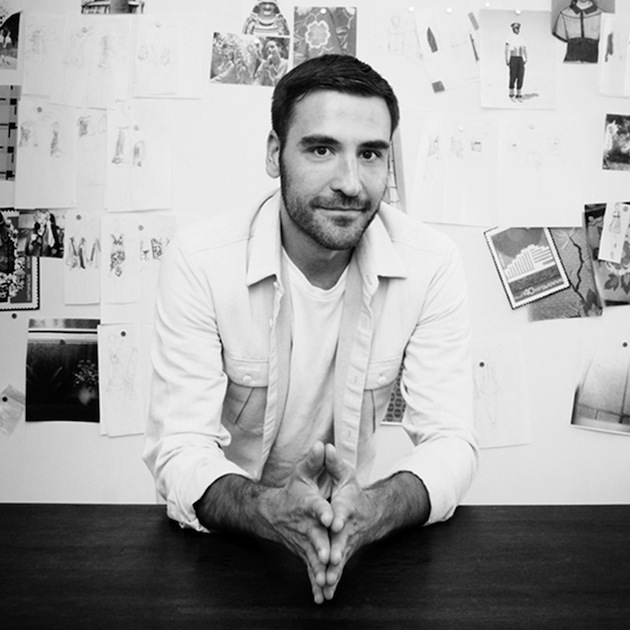 Gelinas's aesthetic can be described as modern minimalistic vintage. Although these concepts might contradict each other, there is an essence of them in every collection. The innovation of creating new fabrics and letting them be the focal, point but at the same time remembering that it's the woman wearing the pieces that is to be the real centre of each look point, are notion that runs through every Gelinas' collection. He not only possesses ingenuity, but has also created pieces echoing something genuine that encompasses his fashion, alluding to the true art of dress.
Victoria Edman