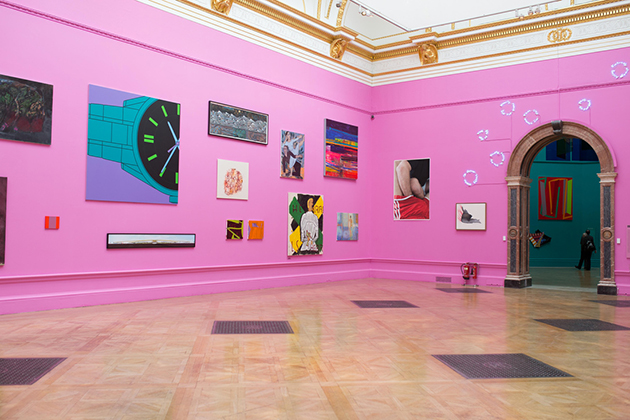 Held for the past 247 years, the Summer Exhibition at the Royal Academy is a direct heritage of 18th century fair-like approach to displaying art. Its premises are simple and clear: artists submit their work through an open call, which is then evaluated by a panel of judges and displayed in the institution's imposing galleries. While this exhibition model has defined how art was disseminated and approached in the past – and is enacted in different biennials, which amass artistic production in out-dated national pavilions – its relevance for contemporary art must be questioned today.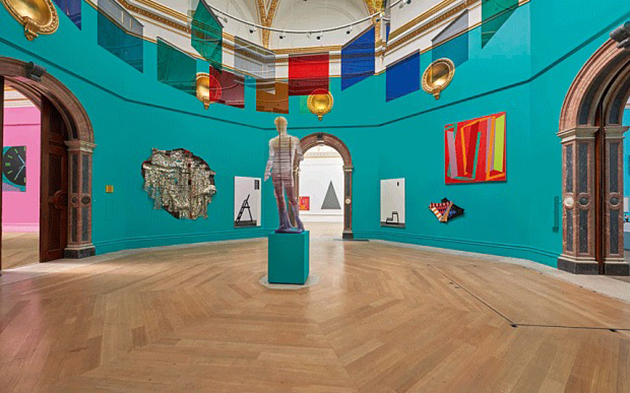 This is the prerogative with which one approaches this edition of the Summer Exhibition, which opened on the 8th of June at Burlington House. This year, the show was coordinated by Michael Craig-Martin, whose "distinctive creative vision" guided the display of works in "room after room bursting with variety, colour and remarkable new work by leading and emerging artists" selected from a pool of 12,000 entries. The final number of displayed work amounts to around 1100 individual artworks loosely arranged in groups based on different media and disciplines. The sheer extent of the show allows for its definition as the 'most democratic art exhibition', which conditions both its modus operandi as well as positions its ultimate goal.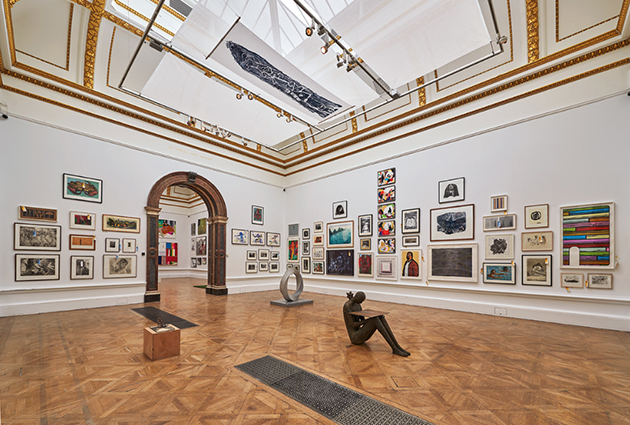 Each gallery was hung by a member of the selection committee – Norman Ackroyd, Olwyn Bowey, Gus Cummins, Jock McFadyen, David Remfry, Mick Rooney, Alison Wilding and Bill Woodrow – who arranged works according to a common thread, ranging from themes like 'radical landscape' to rooms dedicated specifically to sculpture. Craig-Martin's choice to use bold colours, enhances the visual impact and guides the visitor through often crowded displays.
But is the Summer Exhibition really democratic, and why should that even be relevant today? In a time of elusiveness, continuous redefinitions of the term and tumultuous national and foreign policies, the very use of the word democracy is charged with political meaning – theoretically positioning this exhibition in a context that it does not seem to live up to. While the richness and diversity of work – ranging from established artists like Anish Kapoor to Ron Arad, blended with young artists and a number of Royal Academicians – allows for a plurality of meanings, discussions and concerns, the fair-like background of the exhibition conditions its ultimate goal – selling work. Thus, can an open call really constitute the premise for 'democracy' in art? It most likely can't.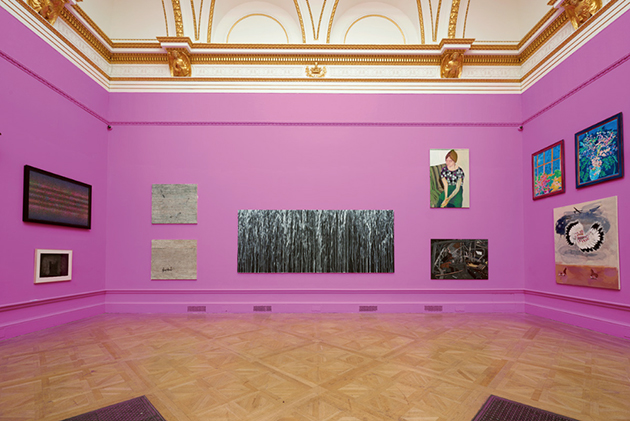 The Blogazine – Images courtesy of the Royal Academy