Paris is always a good idea: this past fashion week established just why this saying is so often used. Elements of color, detail and stylistic inspiration materialized styles that were thought provoking and definitely "good ideas" for the year to come.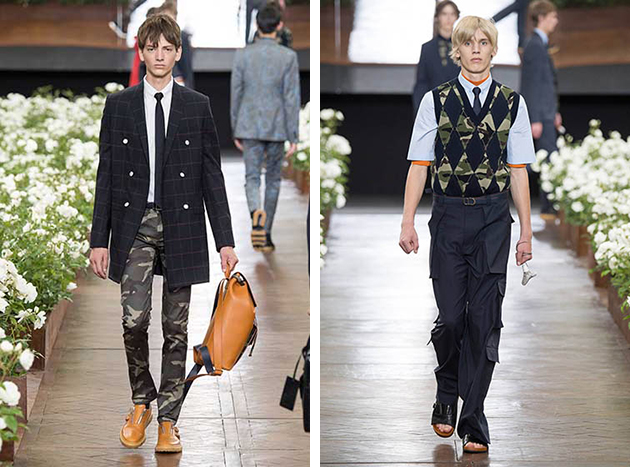 Colors – Black, White, Beige and Mustard: Besides segments of blue making their way into Parisian collections, the colors for the season seemed to go back to basic with a surprising hint of mustard, as seen at Strateas Carlucci, among a few. Black and white dominated both Haider Ackermann and Maison Margiela runways, but was accented with other basic colors such as beige and grey.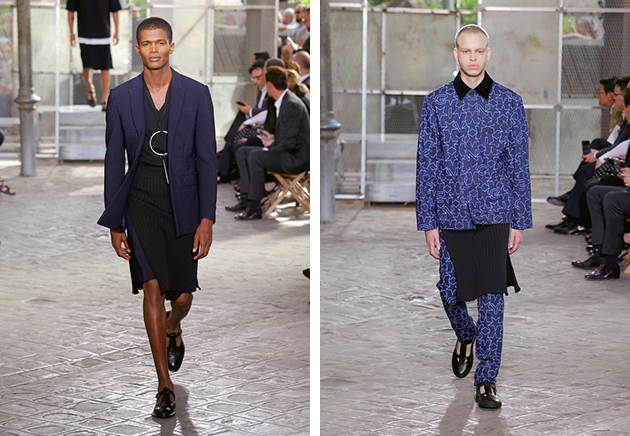 Detail – A Feminine Touch: On several runways, we could spot details previously ascribed to female styles. There were, for example, the neck scarves casually tied around the models' necks, with abstract patterns, as seen at Yohji Yamamoto, or a more somber and classical stripe, as seen at Officine Générale. Givenchy re-introduced the male skirt in different varieties – with pleats, in denim or with a Jesus print. Men in skirts are just another step in the layering process. Belted waist was also a popular accent, as showcased by Issey Miyake.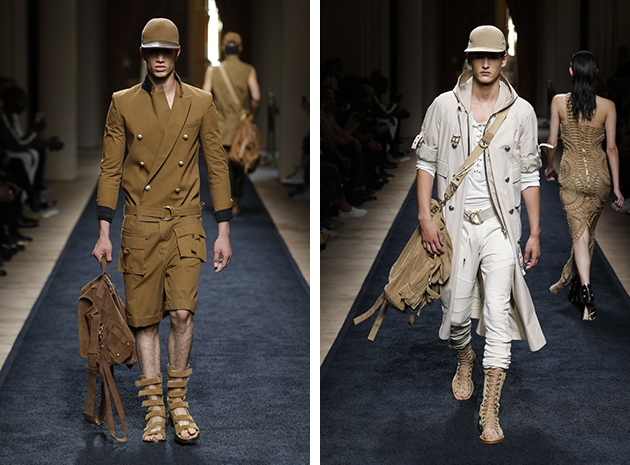 Silhouette – All in One: The jumpsuit has, for several seasons, been spotted at the runways, where it is now introduced as the prime menswear piece for spring 2016. At fashion houses such as Kenzo and Acne Studios, the jumpsuit was dressed with a utility touch in vibrant colors, whether in bold prints or sophisticated block-coloured looks.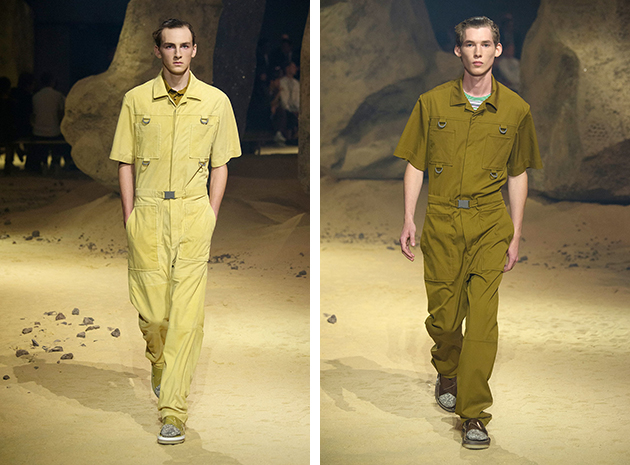 Inspiration – Military Influences: The marching band may not have been playing on runways in Paris, but there was a definite influence of military on several collections. Military references graced specific silhouettes, such as jackets seen at 3.1. Philip Lim, and overall looks as seen at Balmain. The camouflage print was also used for an added twist to otherwise classical pieces, such as Dior Homme sweater vests, pants and ties, which were adorned in camouflage, while Valentino used the print as an outer shell on shirts and jackets.
Victoria Edman