When the doors of world fashion capitals open up to menswear every year, colors, shapes and styles to must be admired and documented. What is shown there will dominate fashion trends on streets for seasons to come and, therefore, deserves proper attention.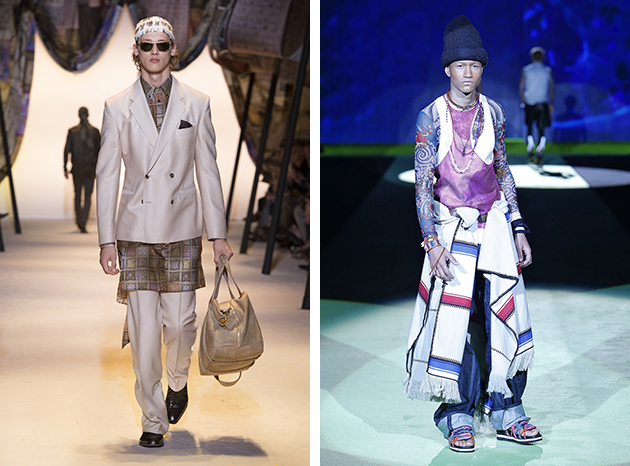 Colors: Grey, Blue and Metallic – Surprisingly, black was on the back burner for once and instead left room for grey. Seen in different shades it was the partner in crime for many suits. The addition of metallic flashes was also an element spotted on the runways of Les Hommes and Emporio Armani. It was an unexpected hue that brought back a pre-millennial feel. However, it didn't change the dominance of blue that reigned many runways, including Missoni and Corneliani, where an assortment of blue tones projected an aquatic look.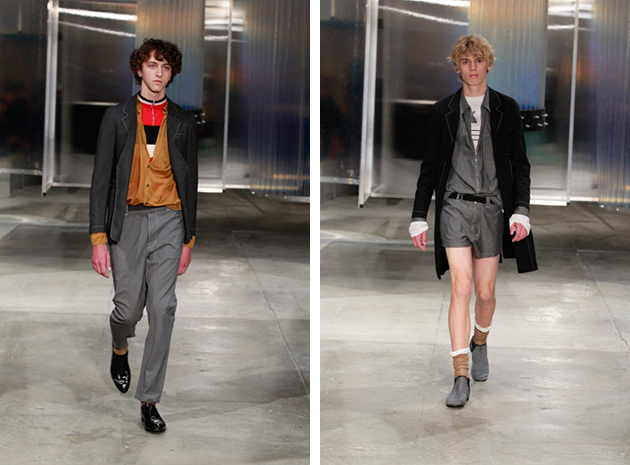 Shape: Layered – A shirt and jeans may be the right look to get you by, however for the stylish man of 2016, the challenge is to master the art of layering. Whether it is with a double breasted three piece suit in a unison color scheme, as seen at Giorgio Armani, or in a more laid back style with parkas and ponchos of all kinds ,as presented at Dsquared2, layering was the key to assembling an innovative look. Versace also showcased their spin, with a reinvention of a traditional look.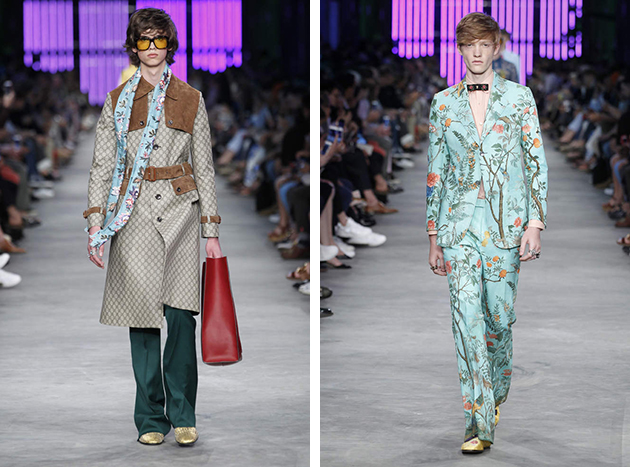 Stylistic influences: A Man and Woman in Time – Even though fashion is a forward looking creative practice, it is hard to not take note of elements from the past and place them within a new timeframe. Many designers during Milan Fashion Week took aspects from the 1970s and combined them with, for example, influences from the 1990s, to blend together a new look for 2016. This trend went hand in hand with the androgynous appeal, reflected on the runways of both Gucci and Andrea Pompilio. Both houses used florals as an addition to their menswear lines and played with traditional gender boundaries, while adding to an ongoing debate on limits between sexes. Andrea Pompilio used sporty influences to bring the focus back together without losing a touch of humor that kept things interesting.
AUTHOR