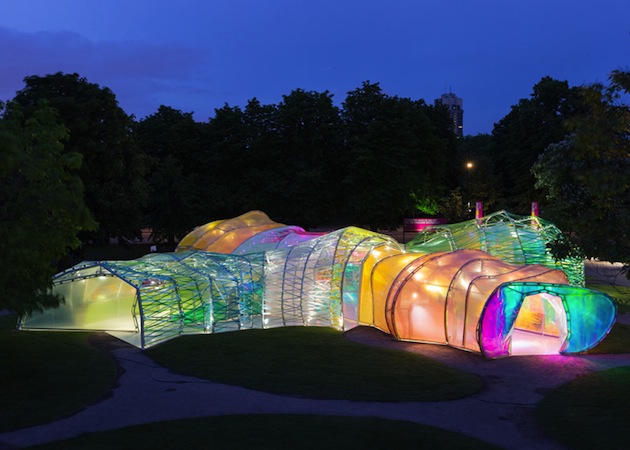 A colourful structure carefully nested among green lawns and trees of Kensington Gardens – the latest Serpentine Pavilion takes on a breezy, playful note as a way of reminding its public of the limited, temporary nature of its purpose. Opening this week and now at its 15th edition, the Serpentine Pavilion has become the Summer cultural hotspot in London as a site of a rich series of "Park Night" talks, lectures and readings. Created by Selgas Cano, a little known Spanish architecture practice based outside Madrid, the pavilion consists of a double-layered plastic skin in a variety of colours, wrapped around a series of metal arches.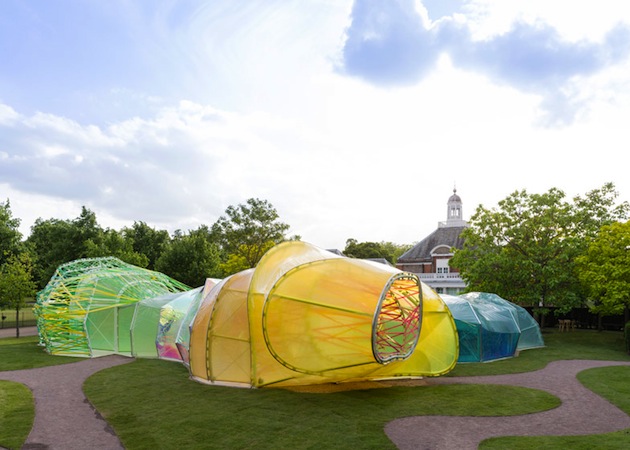 José Selgas and Lucía Cano describe the project: "When the Serpentine invited us to design the Pavilion, we began to think about what the structure needed to provide and what materials should be used in a Royal Park in London. These questions, mixed with our own architectural interests and the knowledge that the design needs to connect with nature and feel part of the landscape, provided us with a concept based on pure visitor experience. We sought a way to allow the public to experience architecture through simple elements: structure, light, transparency, shadows, lightness, form, sensitivity, change, surprise, colour and materials. The spatial qualities of the pavilion only unfold when accessing the structure and being immersed within it."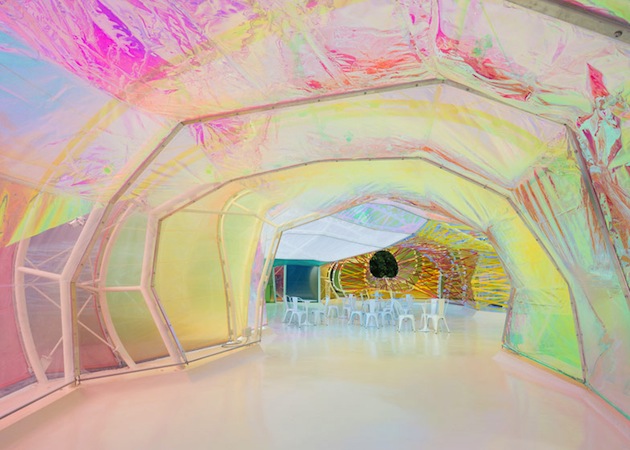 After Smiljan Radic, Sou Fujimoto, Zaha Hadid or Peter Zumthor – all architects who haven't built in the UK prior to their pavilion commission – apparent disregard for seriousness and theoretical conceptualization distinguishes this work, serves as an antidote to London's dire weather, as well as a reminder that architecture can be an engaging and boundary-pushing platform for a discussion in arts.
The Blogazine – Images courtesy of Iwan Baan