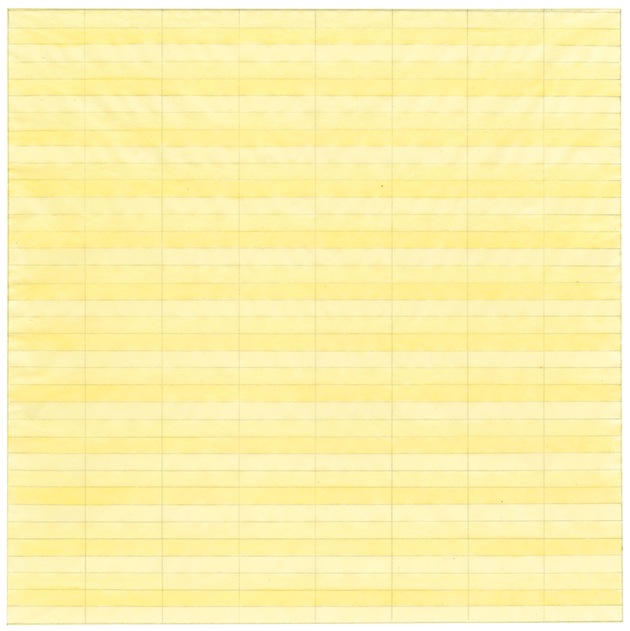 Has the moment finally arrived for women artists of the past century to take over the spotlight from men? Tate Modern this year seems devoted to reaffirm the role of women in art, first with a compelling exhibition on Sonia Delaunay, and now with a massive retrospective devoted to the doyen of conceptual art, Agnes Martin. Martin, known for her geometric, meticulous paintings, is put in context by exhibition curators as "one of the pre-eminent painters of the twentieth century", thus her work is explored in relation to artists like Ellsworth Kelly, Robert Indiana and Lenore Tawney.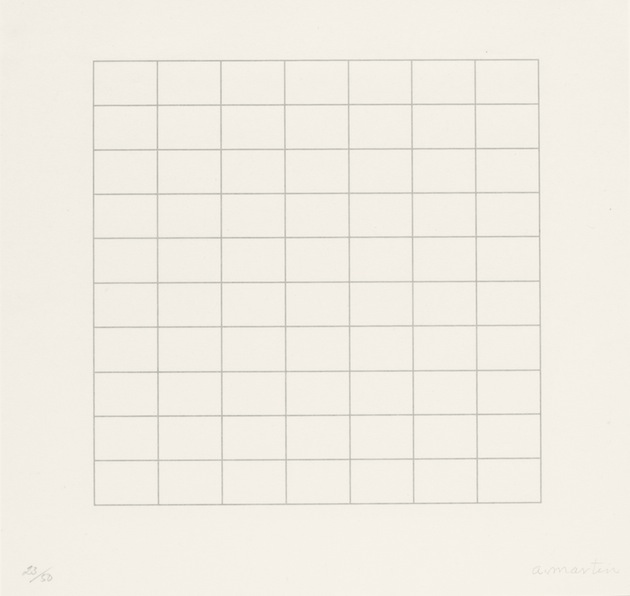 With a willingness to discover the origins, permutations and inspiration of the subtle poetics that characterized so much of Martin's work, the exhibition reveals Martin's lesser-known early paintings and experimental works from this period including The Garden from 1958. It charts her experiments in different media and formats with found objects and geometric shapes, before she began making her inimitable pencilled grids on large, square canvases which would become her hallmark. Even though the desire is to paint a comprehensive, elaborate narrative on Martin's work, the show also brings together seminal examples of here signature works from the 1960s such as Friendship 1963, a gold leaf covered canvas incised with Martin's emblematic fine grid.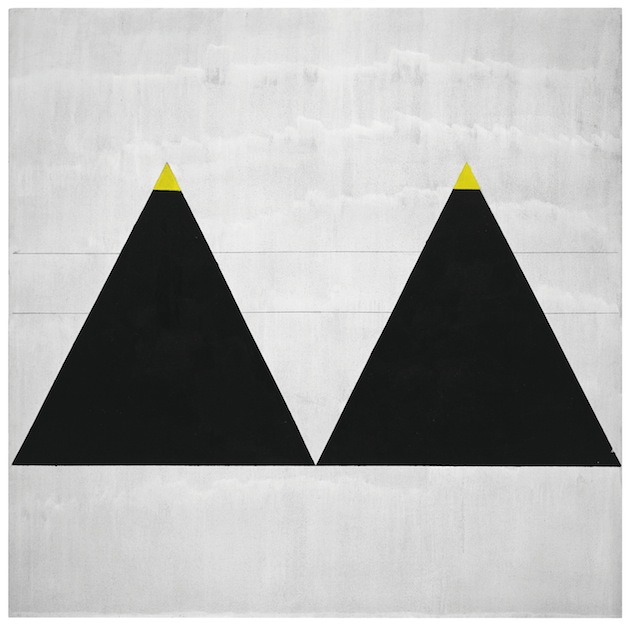 From her birth in in 1912 in Macklin, Saskatchewan, Canada, to her position on the New York art scene, to her final move to New Mexico by 1940 ( following a nubbier of other artists and writers such as DH Lawrence, Edward Hopper and Mark Rothko who had all been drawn to visit the area), the exhibition challenges how we understand Martin's work. While often associated with Minimalists and an influential figure to those artists, Martin's restrained style underpinned a deep conviction in the emotive and expressive power of art influenced by Asian belief systems including Taoism and Zen Buddhism as well as the natural surroundings of New Mexico. But even for those who don't feel like delving too deep into meanders of philosophy and art theory, seeing Agnes Martin's work will be a pleasure to the eye and, more importantly, the mind. The exhibition remains on show until 11 October 2015 at Tate Modern in London.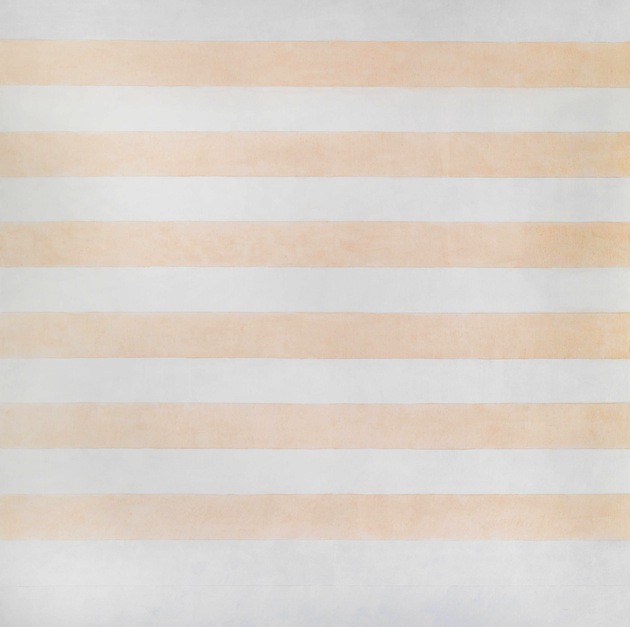 The Blogazine – Images courtesy of Tate Modern