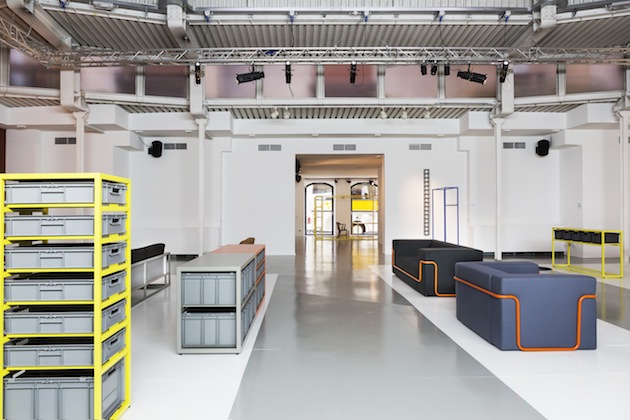 Recently, design got us used to frequent intrusions in the domain of art. Party because of consumers' growing desire of bespoke objects, partly because of the encouraging economic results of the limited-edition market, designers have become more willing to give birth to projects that flirt with an artistic approach and soon become too narcissist and redundant. To this end, the recent debate aroused by Hella Jongerius and Louise Schouwenberg's manifesto "Beyond the New. A Search for Ideals in Design" is a necessary warning about the excesses of what is commonly defined as art-design. This is the reason why Moroso's latest project – "Vis-à-Vis: design meets art" – presented during latest Salone del Mobile, is a curios yet significant U-turn between the disciplines balance of power. In fact, the preconception of a déjà-vu, a seductive yet reverential gesture that sees design bowing in the presence of art, is subverted as soon as we encounter Jörg Schellmann's new collection of furniture in the ground floor of via Pontaccio showroom.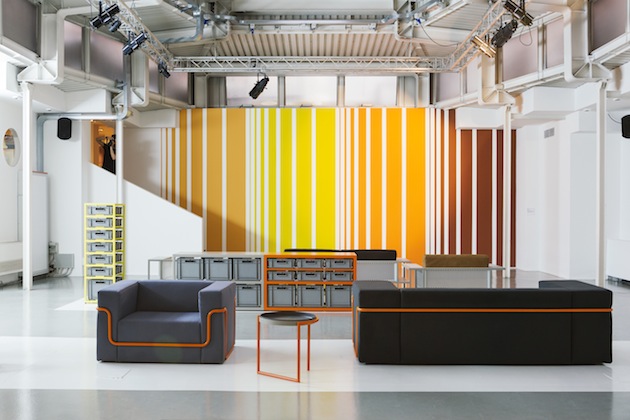 Jörg Schellmann's profile is peculiar. Well-known internationally for his editions of contemporary art (his company Edition Schellmann, now Schellmann Art, was founded in New York in 1969), Schellmann converted to furniture design in 2008, putting in production furniture by artists, as well as his own designs. Despite an artistic background, his sensitivity doesn't move away from the requirements of serial production: all his pieces are industrially reproducible, respectful of ergonomic principles, and share an orthogonal aesthetics that, at a first sight, seems to be inclined to the ideal of "good form". However, his artistic sensitivity appears here and there, through a series of loans and quotes, such as the archetypical plastic boxes used in the "Storage" containers, or in the clear reference to the minimalistic aesthetics of Sol LeWitt and Donald Judd.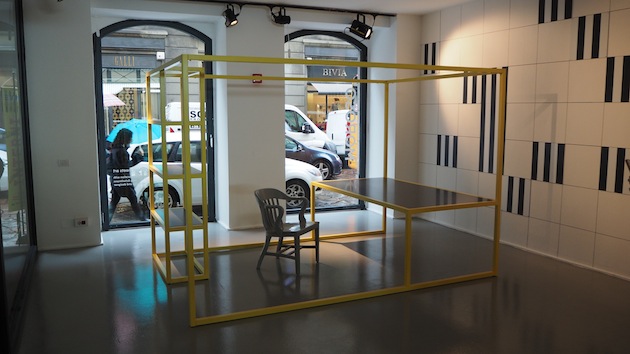 "Vis-à-Vis" artistic influence, indeed, is not relegated to Schellmann's background. Around his collection and other Moroso's pieces, the works of acclaimed contemporary artists are displayed on the walls, such as, among others, Daniel Buren, Gilbert&George, Cindy Sherman, Rosemarie Trockel. These works seem to restore a boundary that, after too many abuses, we were missing and suggest, by the way, that it is possible to promote a dialogue without recurring to an inevitable contamination of genres.
Giulia Zappa