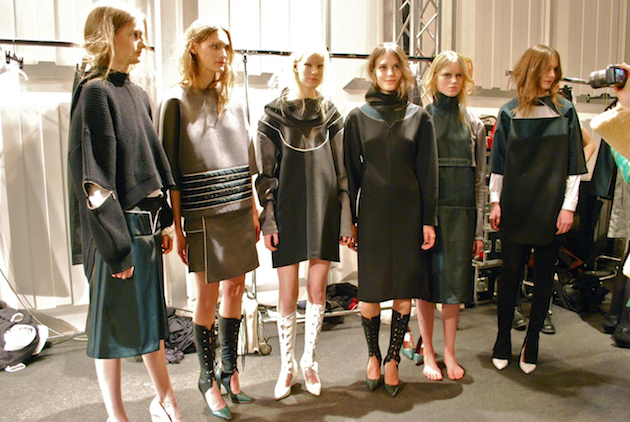 For this Spring, traditional handcraft has a redefined position within the fashion industry. The renewed appreciation and interest for old, traditional techniques are a tendency that is influencing collections from dominating fashion houses like Prada and Raf Simons and Dries Van Noten to smaller brands such as Hope and Faustine Steinmetz.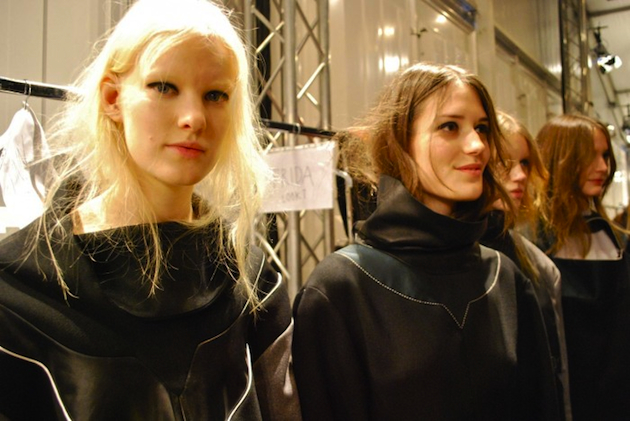 The inspiration for the Swedish brand Hope's Spring collection is partly drawn from the work by the Swedish textile designer Märta Måås-Fjetterström. The creative process of designing the collection started with a photo of a rug made by Fjetterström, side by side with a photo of computer graphic. Together, the two photos represent the brand's influences for this season, but also express the combination of old handcraft and modern technology, a mix which is central to this season's handcraft trend. Besides the rug, an old sketch found in Märta Måås-Fjetterström's archive has inspired a pattern in the collection. The result are pieces that have the archive sketch-inspired pattern printed on everything from backpacks to sporty velvet 70s pants, and it might not be a coincidence that we are seeing a renewed interest in handcraft at the same time as the wide pants have seen a bold renewal. Patchwork, embroidery and hand woven fabrics were central parts of the 70s style, which might explain their comeback in the this season's fashion picture.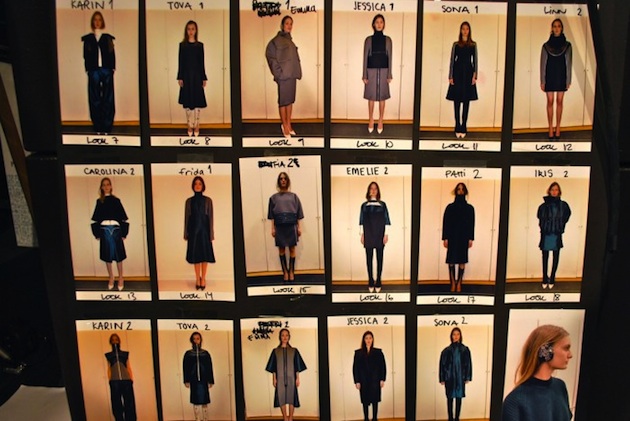 Another explanation could be found in the growing quest for genuine, individual products, as a reaction to all the mass produced items. The most significant difference between the 70s handcraft trend and the tendency we are seeing this Spring, is the modern technology and the new possibilities it has created. It is now possible to achieve a similar traditional handcraft look by using machines instead of creating them by hand. High tech and handcraft is, therefore, a combination which gives designers new opportunities to incorporate nostalgic handcraft in their collections, in order to develop more unique pieces. The new technological production methods, though, will never be able to take the place of a handmade piece and the time and knowledge that lays behind it. It is possible to imitate and mass-produce the look of handcraft but not the feeling of it, which brands such as Faustine Steinmetz and Altewai Saome have realized. Faustine Steinmetz is spinning, dying and weaving all her fabrics in the studio in London, while Altewai Saome have made handcraft one of their trademarks by both incorporating it into their high exclusive show pieces and their collections. The new approach to craft is a great way of spreading the appreciation for hand-made clothes to more people, as long as we don't forget the original knowledge and tradition that lays behind it.
Hanna Cronsjö