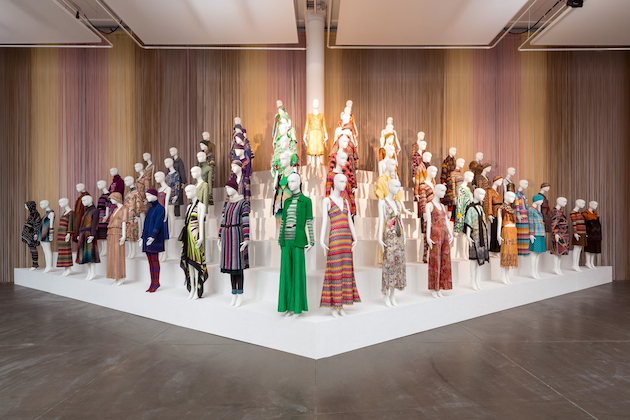 The family-run brand Missoni was launched more than 60 years ago, in 1953, when Tai and Rosita Missoni began manufacturing their signature knit designs, growing since then into a true fashion empire. Currently on show at the MA*GA museum in Gallarate, is an exhibition accentuating the relationship between Missoni's aesthetic and the arts. "Missoni, Art, Colour" is an examination of the mutual influences, inspirations and references that developed between the Italian brand and the art world, through their particular interest in colour and patterns.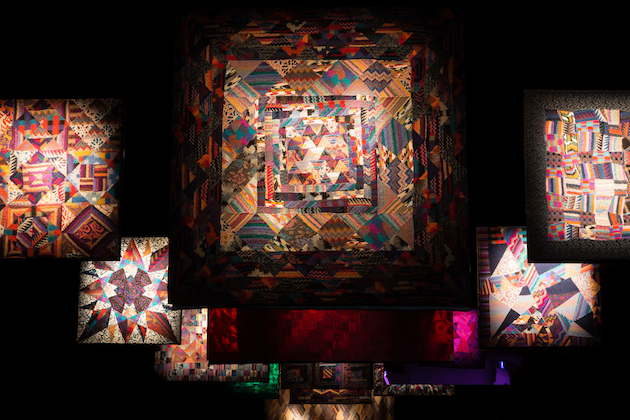 The exhibition opens with a video installation, dated 2009, by artist Ali Kazma, and continues with a candid imagery of the fashion house, illustrating the mix of modern design and craftsmanship which in many ways is embodied by the Missoni brand. Besides the colourful designs displayed on a raised platform, a prominent place in the exhibition was given to Ottavio Missoni's personal artworks, exhibited among paintings by renowned international artists, including works by Kandinsky, Paul Klee and Sonia Delaunay, who has influenced the aesthetic of Missoni and their vivacious patterns and unique style. Installations by Luca Missoni and Angelo Jelmini that feature huge spools of colored threads and nettings of fabric compose another part of the showcase, together with over 100 fashion pieces from the Missoni library.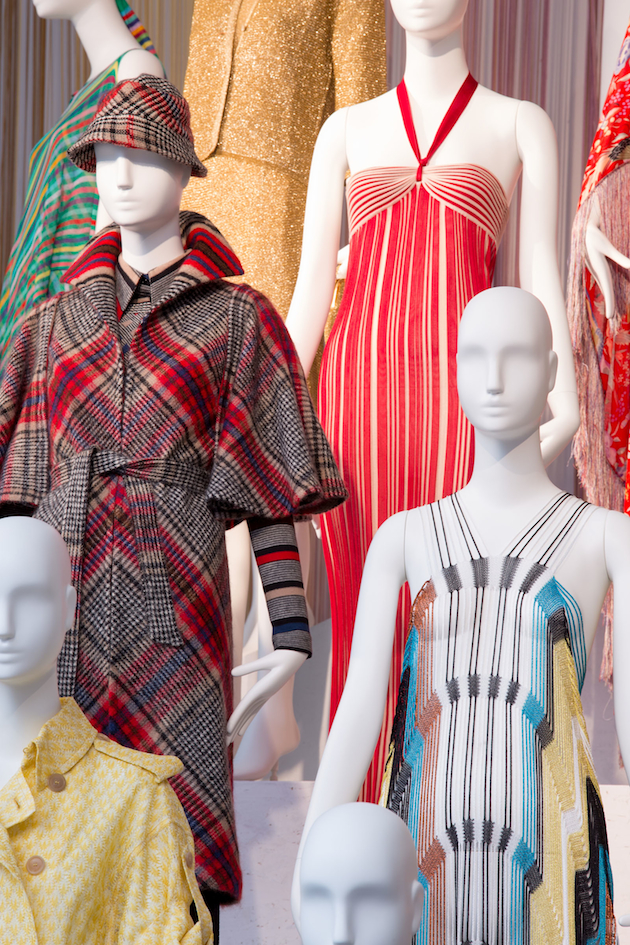 "Missoni, Art, Color" gives an insight into the constantly ongoing discussion about the relationship between fashion and art, seen through the narrow lens of the Italian heritage brand. The exhibition does not claim to comment on the matter outsides of Missoni territory, yet it gives a clear example of how intertwined both sectors are and how, over time, they have come to influence each other, with a silent dialogue between artists and fashion functioning both as inspiration and influence. The exhibition Missoni, Art, Color is currently at display at MA*GA Museum in Gallarate, Italy and will run until the 8th of November 2015.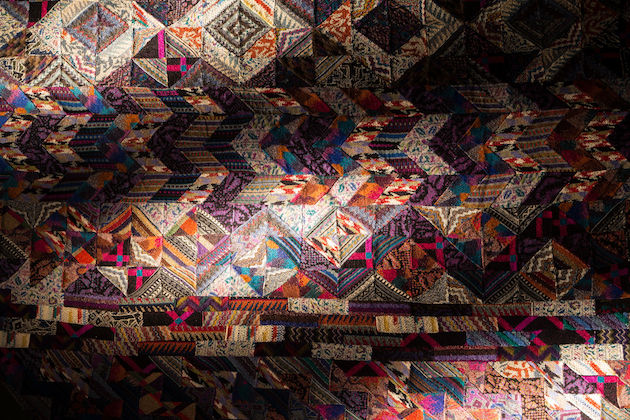 Victoria Edman – Images courtesy of MAGA Museum