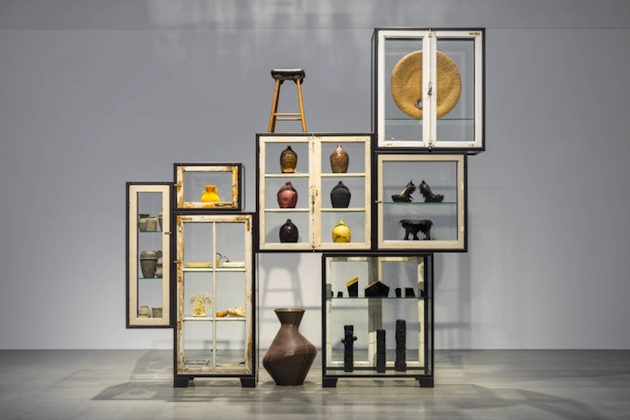 One of our time's biggest and most important topics, our environment, is the theme of the current exhibition Earth Matters, When Natural & Creative Forces Meet at Artipelag in Stockholm. The two curators - Lidewij Edelkoort and Philip Fimmano – have put together pieces by over 40 different artists and designers from areas such as photography, fashion, design and art, with the purpose of drawing attention to the environmental problems caused by years of overconsumption and a selfish and irresponsible attitude towards the planet. Therefore, one of the exhibition's key points is the fact that we can't survive without our planet while the planet might be just fine without us. This plain and simple acknowledgment should leads us to another question, why aren't we taking better care of it?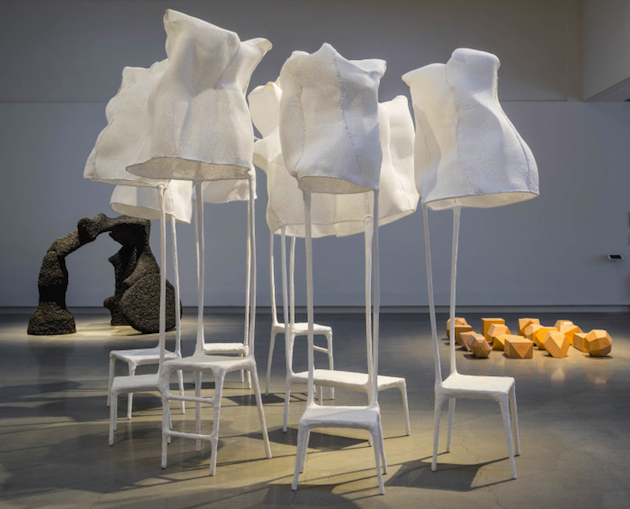 The German artist Jurgen Lehl, asked himself the same question. Lehl used to walk down the beach close to his home in Japan, but one day he suddenly found plastic particles mixed with grains of sand. For Earth Matters, he has created lamps made of bigger plastic objects which Lehl found on the beach after they had drifted to the shore Now they can be seen both as incredible art pieces and symbols of the dark side of years of overconsumption. Another designer who is showing her work in the exhibition is Vivienne Westwood, who has contributed with her famous manifesto which speaks out against climate change and the effects of capitalism and overconsumption.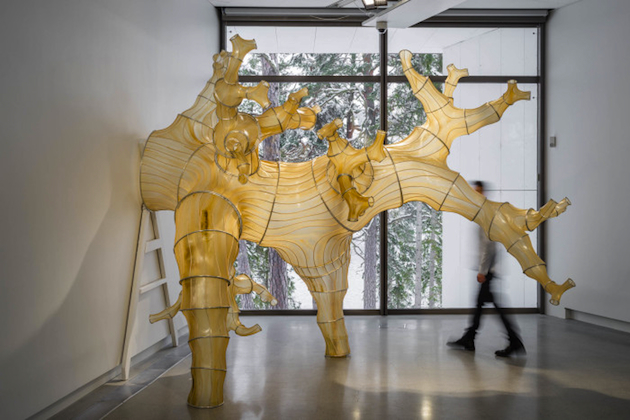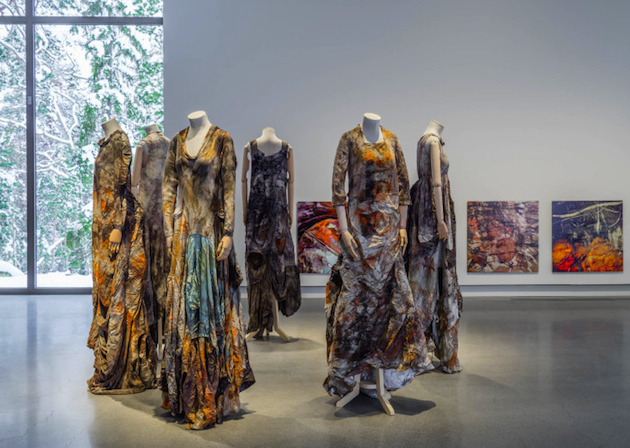 This exhibition is relevant for everyone to see, because the topic is of the sort that everyone can not only relate to, but urgently get to grips with. In the same time, the exhibition does not only aim to repeat the old song about climate change, but it aims to show it in a visually powerful and impacting way, while, at the same, time offering exciting, creative and contemporary solutions through the means of art and design. By paying attention to new creative energy that is inspired by natural materials and sustainability, the exhibition succeeds to give the topic of sustainability a new dimension – the creative one. By interpreting the topic in many different creative shapes and forms, it becomes more real, and you are left with a feeling of both sadness and hope.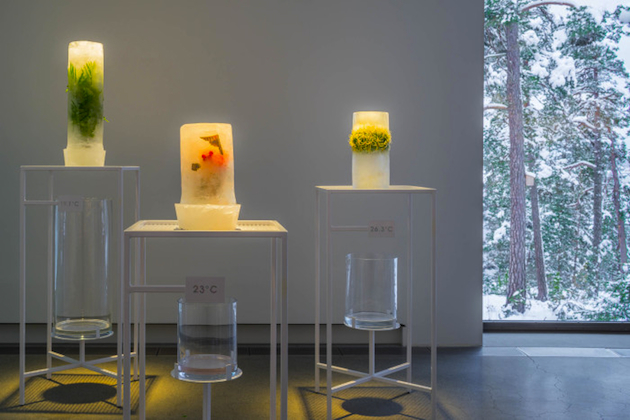 Hanna Cronsjö – Images courtesy of Artipelag