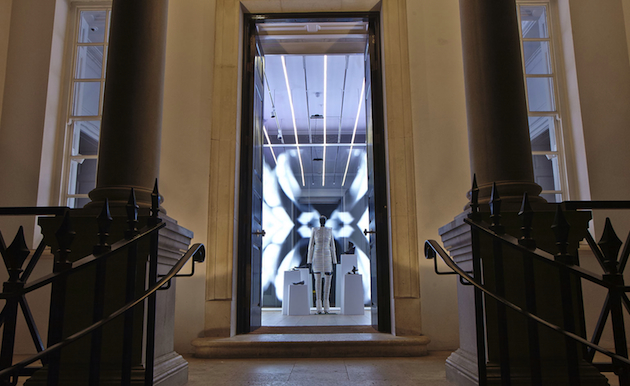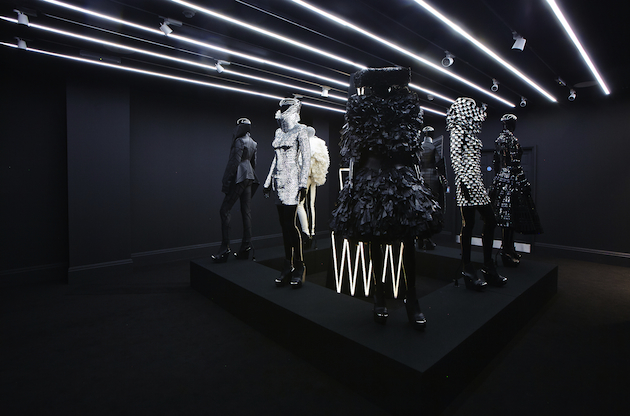 Many times we have heard about fashion as an instrument to face the day, to win everyday challenges, to master all kinds of situations. So, it is not hard to believe that many designers have reflected upon the theme of the armour, declining it into their personal aesthetics and offering to their audience always different proposals; be it typically western or with a deep oriental taste, historically-inspired or conceptual, the design of these armours often deals more with the sensibility and attitude of the person who designs it than to the requests of the market.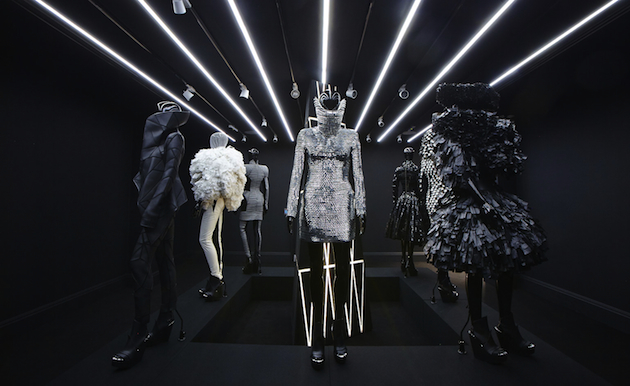 Since starting his label ten years ago, Gareth Pugh decided to work in order to shape his own ideal armour, 'modern' as he himself defines it. An ideal made of all the recurrent elements of his designs: repetitive, almost obsessive patterns, geometrical and neat cuts, impossible volumes and materials unusual for fashion. Gareth Pugh stated that plastic is the medium of expression for his armours, and now his army is being deployed. Indeed, an exhibition in London is showcasing the results of this verdict, celebrating the bond between Pugh's designs and the possibilities of plastic as a malleable – and wearable – material.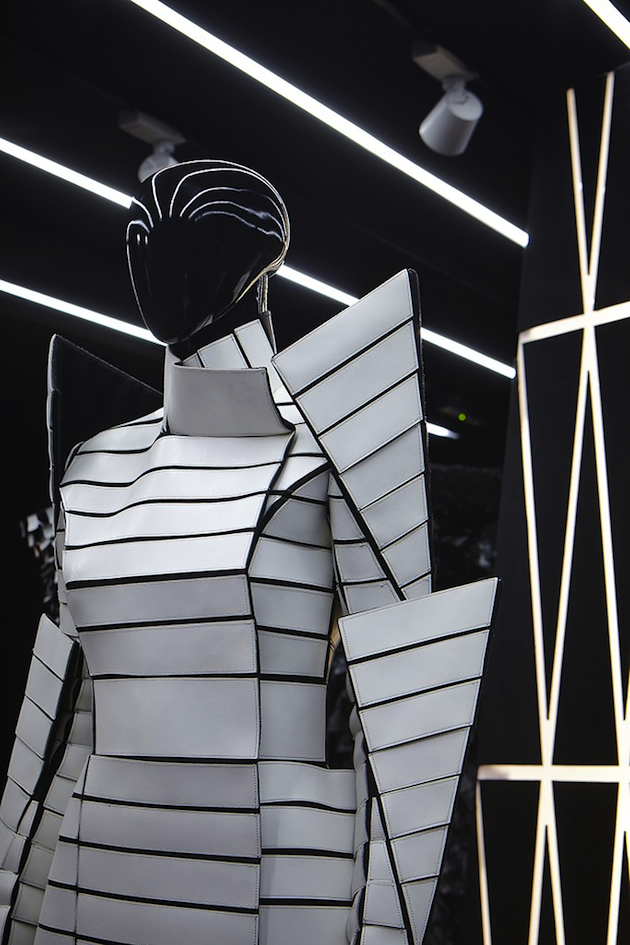 Held at Galeria Melissa in London, the exhibition celebrates the 10th anniversary of the brand and the collaboration between Pugh and the Brazilian shoe brand Melissa. The selection of clothes, or better, the manipule is very small – from six to eight dresses, all paired with shoes the designer has created in collaboration with the Brazilian brand, which started in 2008 – but it well exemplifies the themes Pugh has most explored in his practice. It is hard though to call it a retrospective; it is more a glance at Pugh's own world of references, inspirations, manias developed during the years of his creative activity – of course, in plastic.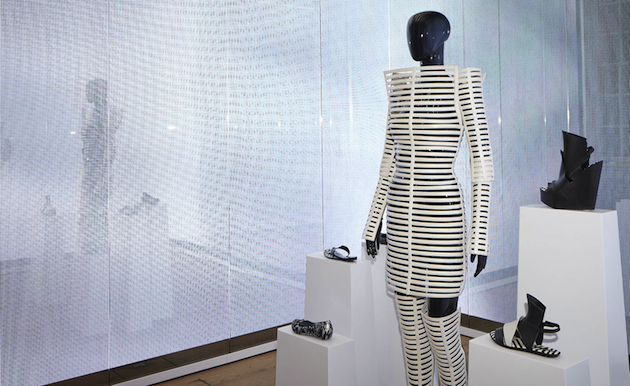 The recovery of the past seems to be at the basis of this exhibition, as well as of the decision to go back to show his collection in London, the city that formed him professionally and hosts his 'creative family'. Moreover, ten years may seem a small amount of time but, fashion-wise speaking, are perfect to establish an image and send a clear message: in few words, to place steady roots. It is then interesting that Pugh went back to the roots and reflected upon his archive, isolating subjects and opposed forces in his works; all the elements that have merged into these armours on display, so fierce, forceful and fascinating, that he has shaped them as the core of his army.
Marta Franceschini – Images courtesy of Galeria Melissa