New York Fashion Week has officially turned off its spotlights and sent all the greedy style-hoarders home. Reflecting on the week's hottest highlights, here is our selection of four bright new stars.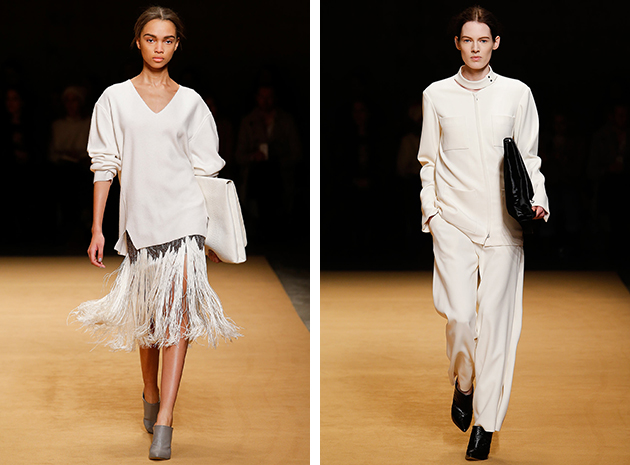 Sally LaPointe, born in Massachusetts and now based in New York, is a name to remember. The young designer already counts celebrities such as Katy Perry, Kim Kardashian and Emily Blunt among her fans, as she made a name for herself with a minimalist aesthetic and distinct cuts. Her collections are both designed and produced in New York, which contributes to make them modern on another level, giving locally produced pieces a new meaning. Her latest collection proposes well-designed pieces for the woman of today, with the purpose of making her look both edgy and chic.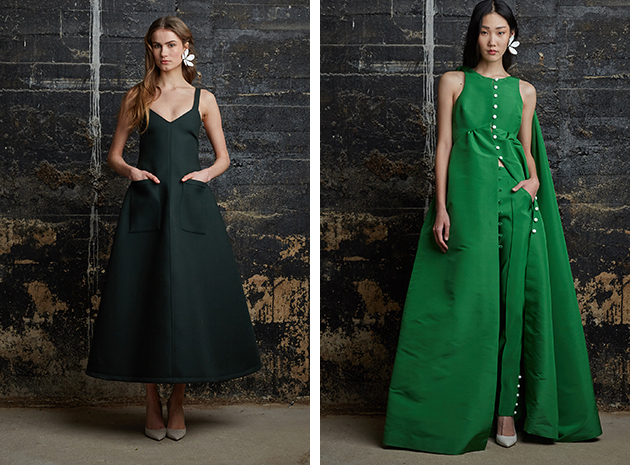 Rosie Assoulin began her design career at the age of thirteen, experimenting with her grandmother's sewing machine and exploring different patterns, textures and styles. Several years later, after a brief time at Fashion Institute of Technology and working under childhood idols such as Oscar de la Renta and Alber Elbaz, she has become one of New York's most talked about young designers. She developed her design expression into a mix of what can be best described as 'evening meets everyday'. In tune with trends seen this year, this approach is a reflection on the postmodern society and the ever-changing definitions and identities of our daily lives. This combination results in feminine, wearable and fresh pieces that speak to a wide range of modern women.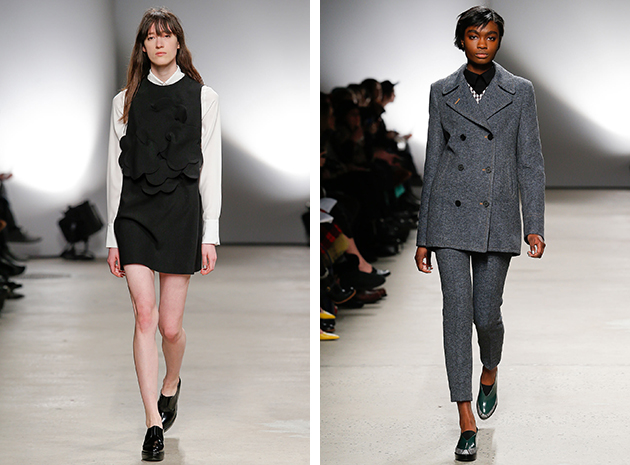 Creatures of the Wind was founded in 2008, by Shane Gabier and Christopher Peters. Their first collection was born in Chicago, but New York is now the home of both the brand's production and distribution. Their aim is to combine influences from subcultures, mythological themes, and youth culture. Their A/W 2015 collection is as strong as previous ones, as they mix traditional pieces with more playful details, such as colourful patterns and interesting cuts.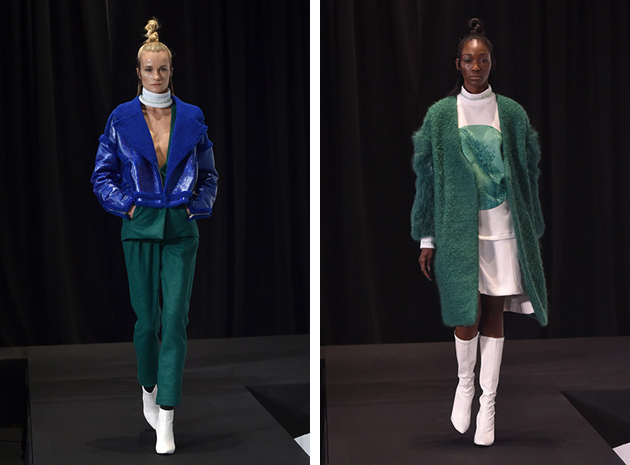 Daniel Silverstain, is an Israeli designer, now based in New York, who works with the aim of uniting fashion, art and architecture in his designs. Silverstain's pieces come from a futuristic point of view where innovation and minimalism are essential. He explores high-tech materials and uses them to create unique shapes and finishes. The combination of industrialism, innovative materials and creating pieces that are comfortable and made for being worn feels right in time, and so does his latest collection. The metallic color palette and simplified shapes are reflect his design philosophy, as it connects art to its neighboring disciplines.
Hanna Cronsjö