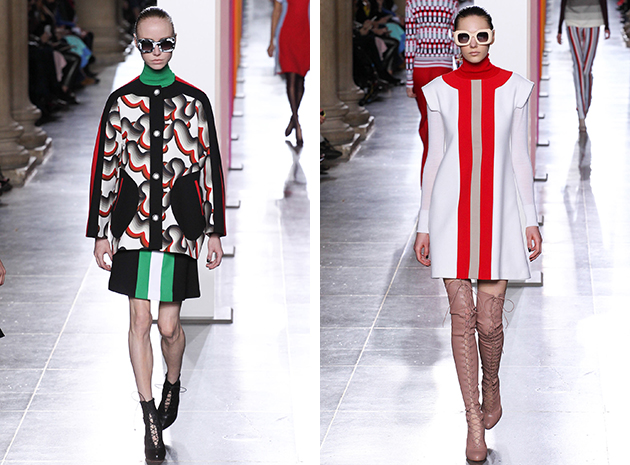 "Go where we may, rest where we will, Eternal London haunts us still.", is a quote borrowed from Thomas Moore that seems fitting for days following London Fashion Week. Below are some of the high points caught on the city's runways that will probably 'haunt' us for the upcoming year.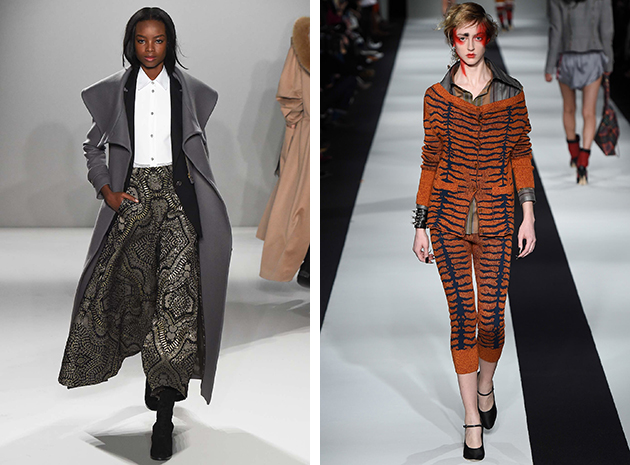 Flashbacks: Walking down the memory lane is an important framework for fashion in any era, as it moves from point A to B. Several of the designers presented collections reminiscent of past decades, yet echoing the zeitgeist of 2015. At Jonathan Saunders, 1960s mod and an excellent mix of patterns was displayed. Temperley London proved a master at the glamour era of the 1970s. Long flowy dresses, kaftans and coats in sequins and tribal patterns brought comfortable elegance, as feminine pieces were updated with a dash of masculinity, in a perfect balance between his and hers. Vivienne Westwood Red Label showed, on the other hand, that the 1980s power dressing can still be relevant today, even without looking too much like an extra from Working Girl.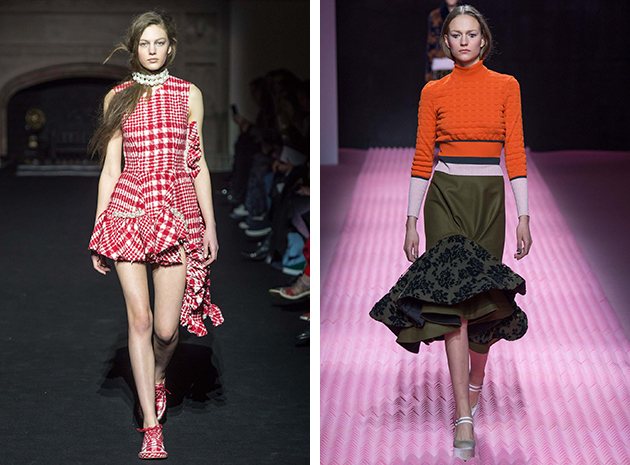 Ruffled Feathers: Mary Katrantzou added a flamenco-style ruffle to the bottom of many of her skirts. It was a frill that might seem trivial, but that made the look more voluminous and in control: a sort of a power dress for the 21st century. A mini version of this skirt could be found at Simone Rocha, but with the change of material with something a bit more regal and English.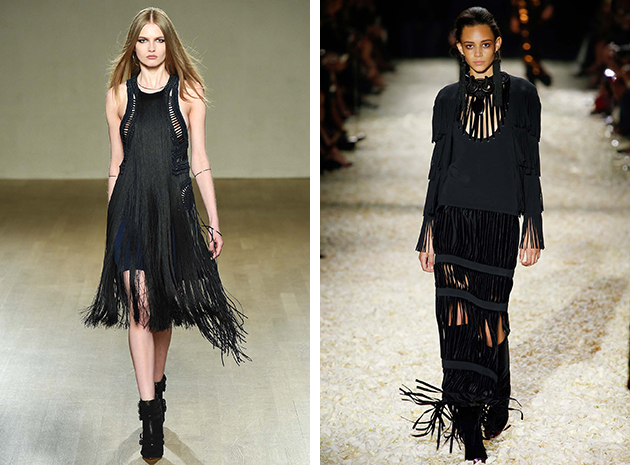 Fringe Affair: At Issa, the fringe became part of several looks creating an interesting juxtaposition of old and new. It added flair to coats and movement to formfitting dresses without giving up on urban elegance. Tom Ford used the layered fringe effect in both light and dark dresses mimicking a modern take on the Western-style. Even though the fringe is no stranger to the runways, both Issa and Tom Ford added playfulness to the mix keeping the pieces alive.
Victoria Edman