Since Milano Moda Uomo has just passed the baton to Paris, the poshest of all fashion weeks, we are giving you a short and sweet slice of what will be the boldest trends for men for the upcoming Fall/Winter 2015 season. We start we the most obvious winter piece: the coat.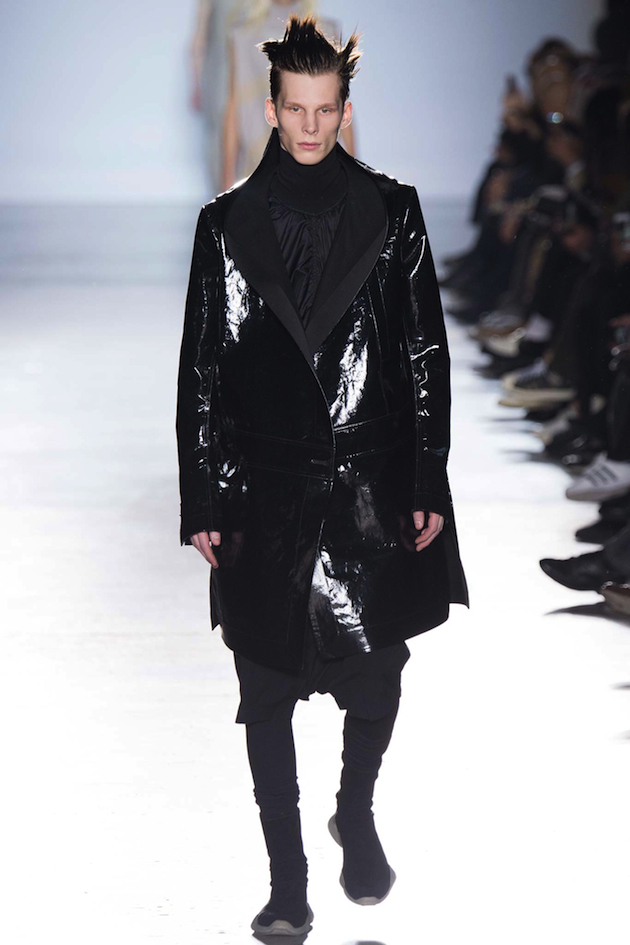 THE PVC COAT: The plastics inspiration infected more than one designer, even during Milano fashion week shows. In Paris, the best example was seen on Rick Owens' runway. Obviously black, it presents a silhouette which is examplar: not too short and yet not too long.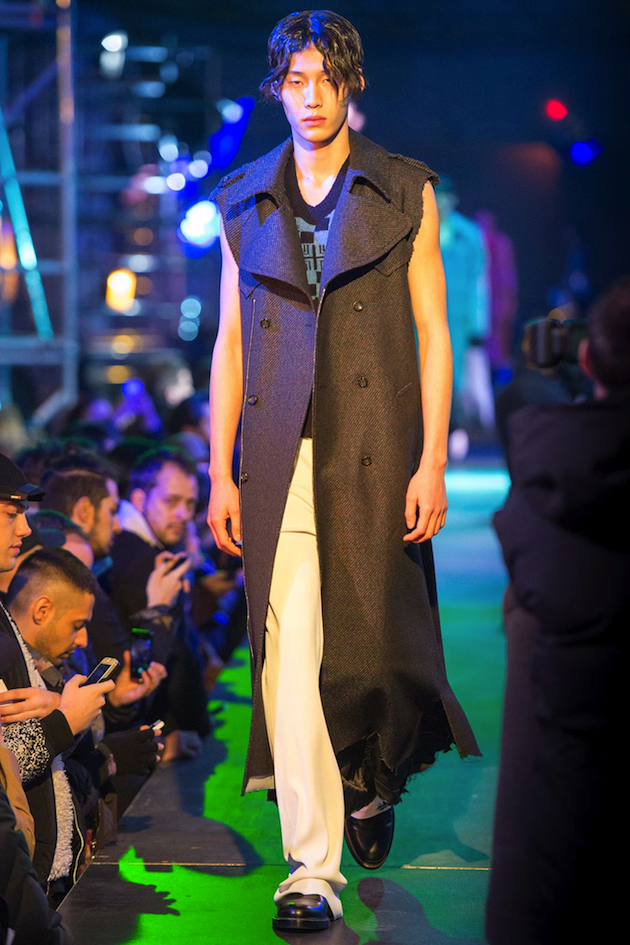 THE VEST: We already talked about this trend a couple of months ago. As outwear, it should be worn long and matched with a heavy sweater. Raf Simons is the one who stood out with the vests he presented.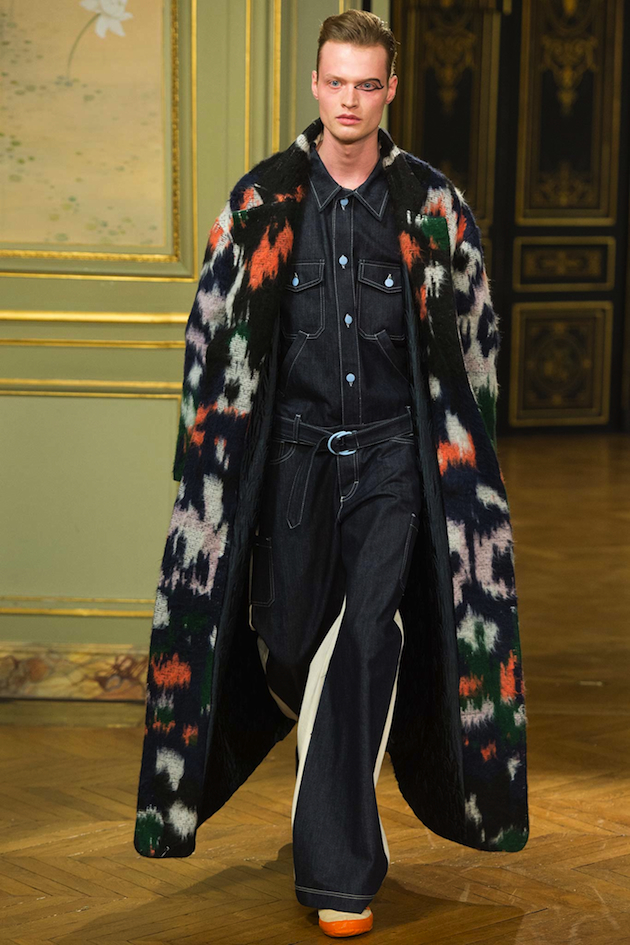 THE VERY LONG COAT: The long coat is going to take the place of the half-lenght one: majestic in its whole figure, it should be avoided by those not particularly high. The best example is the one designed by Walter Van Beirendonck: black and colored at the same time, it should be worn wide open.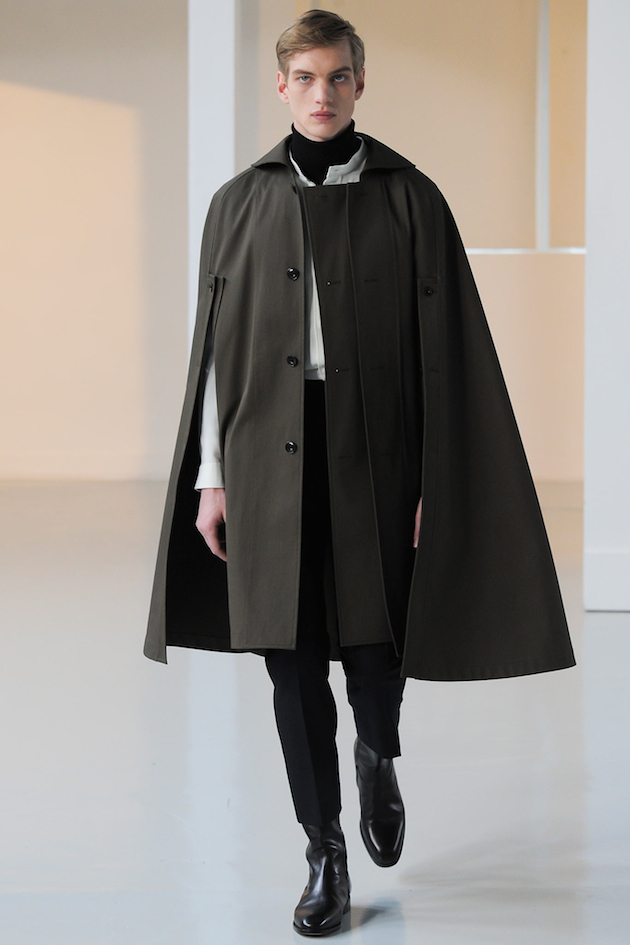 THE CAPE: Christopher Lemaire is one of the most chic designers of the last generation. His inique and flawless style blends together with timelessly cool garments. For the next season the highlight is surely on the cape, which comes in military green.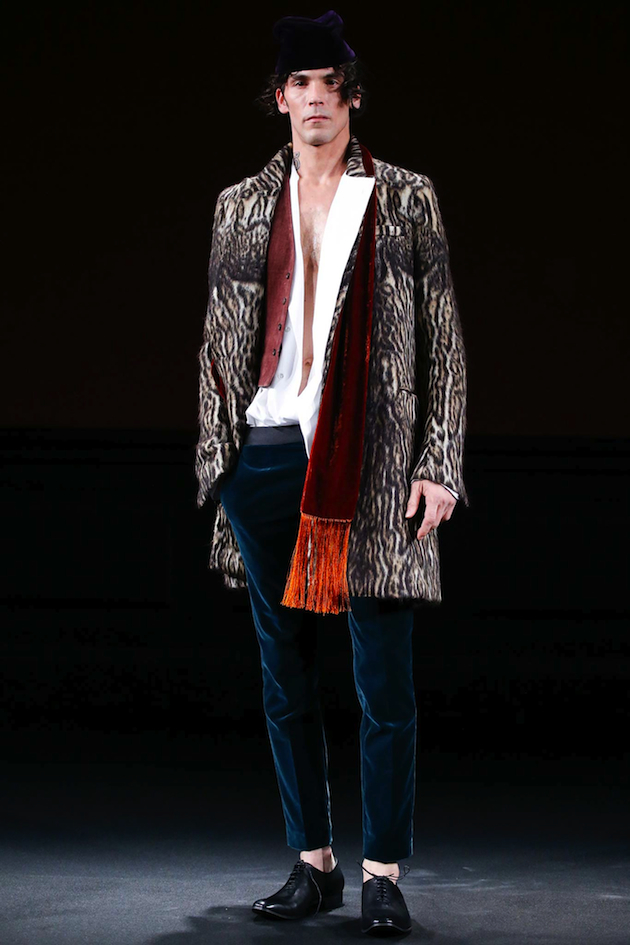 THE ANIMALIER COAT: Mostly recognized as an aggressive print, so far only women have worn it on the catwalks. But for the next winter, it seems like it has finally entered the menswear world. Although we have seen different types of animalier garments on coats, it's the one designed by Haider Ackermann that caught our eye.
Francesca Crippa