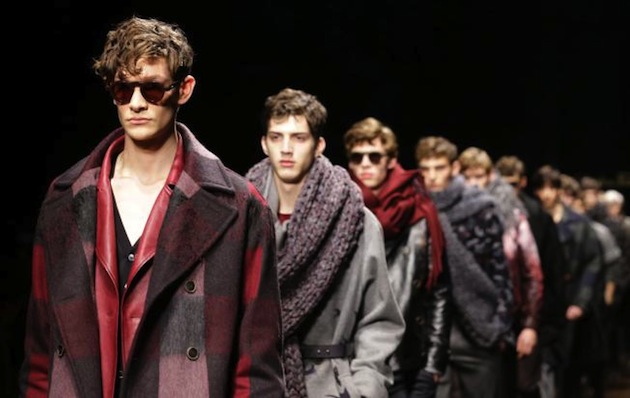 Milano Moda Uomo, the as-per-usual delightfully exciting encounter with menswear fashion runways, is about to finish. The quick, sweet and exhausting Italian fashion week has offered plenty of interesting moments, here we have decided to focus on one of its elements: the most interesting fabrics for next Fall/Winter 2015.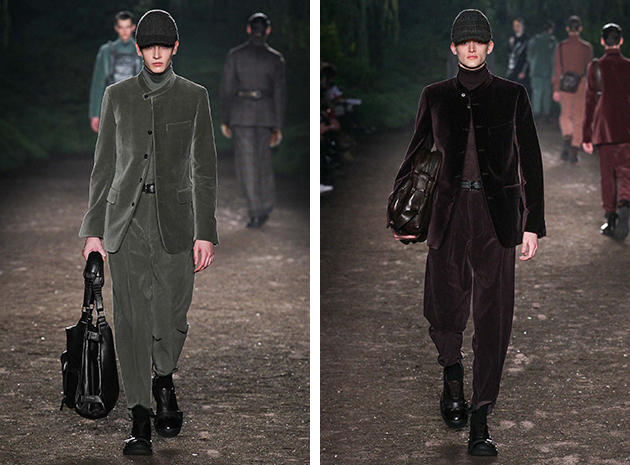 VELVET: It was a big trend for womenswear, it seems to have been picked up also for men. The most elegant was the one of Ermenegildo Zegna: a ton-sur-ton suit which emphasizes their typical timeless vibe.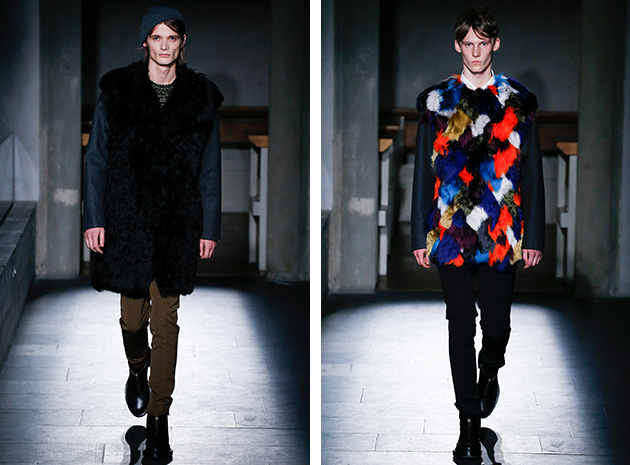 FUR: Opulent, often exaggerated, the fur is one of the main symbols of luxury. From Versace to Andrea Pompilio, most of Italian designers went for it. Marni's designes won the crowds, due to its always impeccable signature – a mix of extravaganza and high craftsmanship.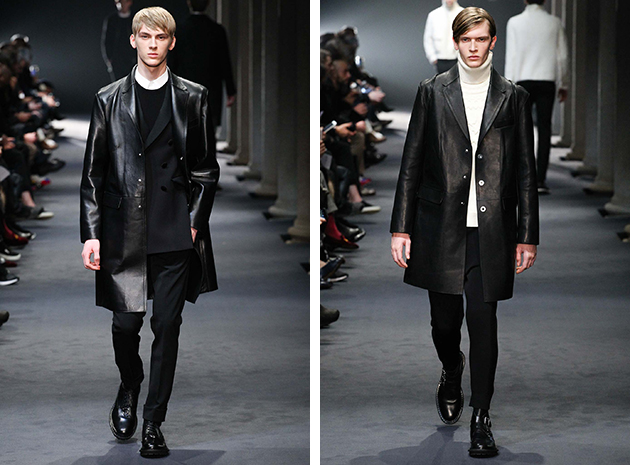 LEATHER: As seen Neil Barrett's runway, the leather appeared a true contemporary choice. The leather coat comes in total black and presents a slim, well-balanced silhouette – a must that can be worn all the way through spring.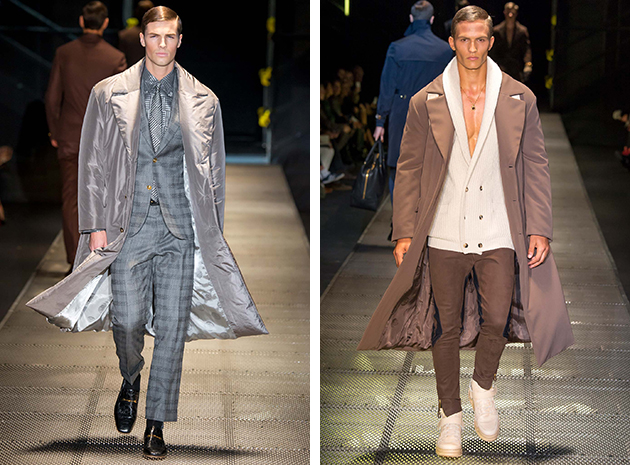 PADDING: As most trends, padding comes right from the street. Versace matches it with a classy grey suit. The result? A touch of light – and heat – on a very serious look.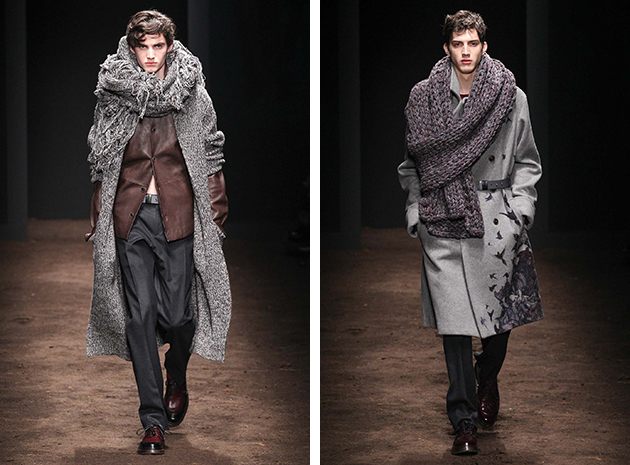 KNITWEAR: Wool is the main element of many winter looks, becoming ever more interesting for contemporary designers. Salvatore Ferragamo played with garments such as scarves and cardigans by making them maxi and extra comfy, as a different way to minimize the almost too strict 'gentleman' approach.
Francesca Crippa