It is well known that every season has its own shades and hues. It is also well known that, despite broad and largely overcome rules (such as the one that says white shouldn't be worn after Labor Day), seasonal hues and shades change with each and every season. Looking at Milan's busy runways, we have selected our favorite five for the next Autumn/Winter 2015.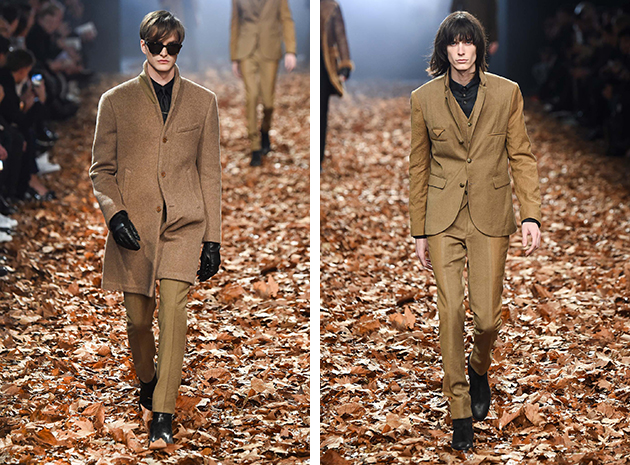 CAMEL: Traditional choice for both men and women, camel is definitely considered an evergreen. John Varvatos made slim coats, the Sixties vibe made the rest.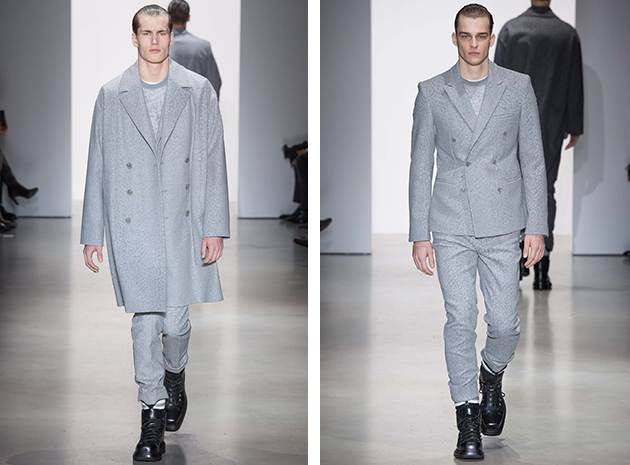 GREY: If it's not black nor white, it must be grey. Elegant and discreet, it's the color to match with almost any other hue. The particular light shade Calvin Klein used for its suits, got a modern effect.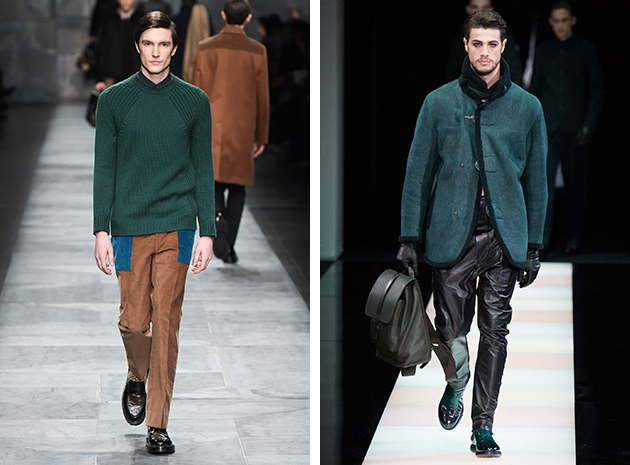 MIRTLE GREEN: Green is always good and fits almost everybody well. The shade chosen by Fendi, however, makes a little step forward. In terms of intensity, for example, it's energetic without exceeding, thus avoiding to become boring after you wear it two times in a row. Armani, on the other hand, uses is together with black on a suede jacket.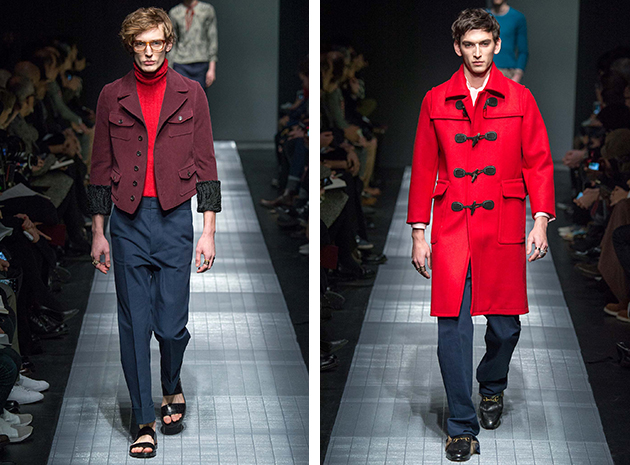 RED: Fierce and positive, this color is the one related to Mars and its powers. The new Gucci Creative Director, Alessandro Michele, went for it in his very feminine collection. Although it is definitely not an easy one, it should be considered for a sweater or even a coat.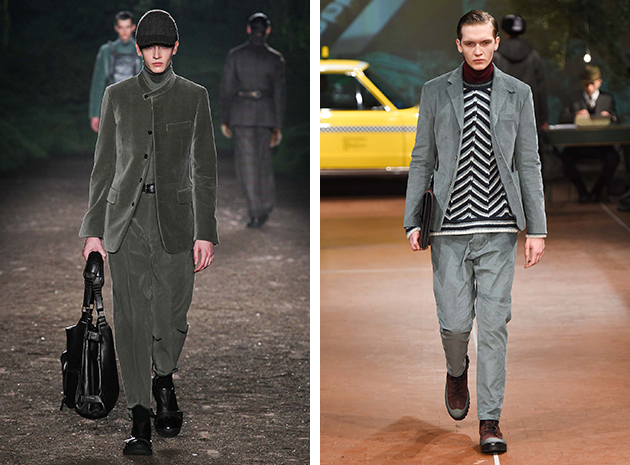 AUROMETALSAURUS: The name says it all: a kind of refined tonality, it could be one of the hits for the next season. We saw it applied to velvet at Zegna, as well as at Antonio Marras. It's a good start.
Francesca Crippa