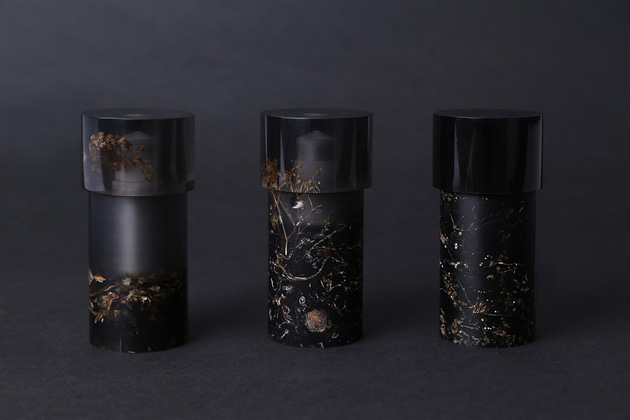 "Oh Rose, thou art sick"(*). London-based designer Marcin Rusak believes that flowers are a good metaphor to describe the way contemporary society feels about consumption. During his studies at Royal College of Art, and now with his own practice, he chose herbs and blossoms as a tool to inspect the multiple shades of our sense of possession, use and abandon. His family was his primary source of inspiration: his grandfather, and his grand-grandfather before him, worked as flowers growers in Poland, and Rusak spent a lot of time, during his childhood, wandering around abandoned greenhouses. This background offered him not only a technical knowledge in the field, but also made him experience the sublime aura, elapsed between ecstasy and decay, that flowers give off when their beauty is about to collapse: "And his dark secret love / Does thy life destroy."(*)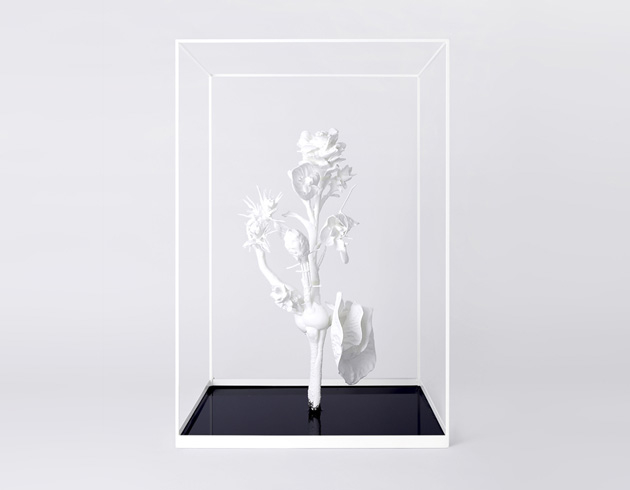 Named Flowering Transition, his series is made up of different projects that share a combinatorial and synaesthetic approach. With Flower Monster, Rusak launched a speculative project trying to imagine a bio-tech plant which may include all possible demands that, as customers, we would like flowers to satisfy: empowered duration, saturated colours, a healthy look. The result is a 3D-printed mash-up that subverts natural order and establishes a new, artificial and hyper-performing dimension.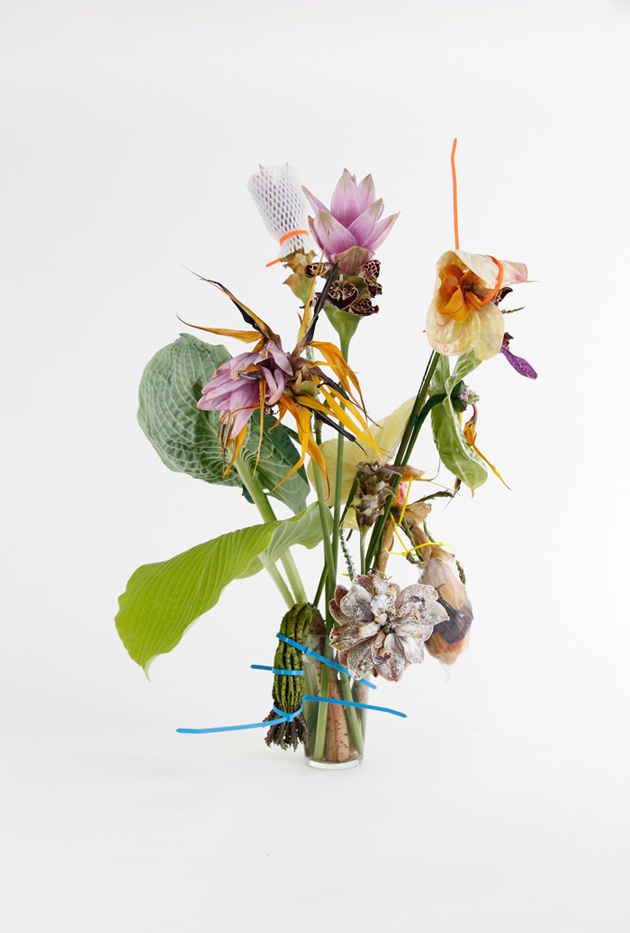 Perishable Vase, instead, calls into question our expectations about objects' life cycle. Made of waste flowers and organic binders, the vase is not meant to last in time, just like the flowers it is supposed to hold. The world of scents is the subject of Flowering Transition: Fragrance. Its premise is a sad given: because of longer vase life or selected colours, flowers do not smell as much as they did in the past. With this in mind, Rusak distilled three rose scents which come from a different source – a supermarket, a market and a garden – highlighting how designation of origin is now involving all kinds of supply chains. But it is with Trompe l'oeil: Vessels that Rusak abandons the organic domain and transfigures – one more time – his beloved vase to simulate a proliferation of minerals over its surface.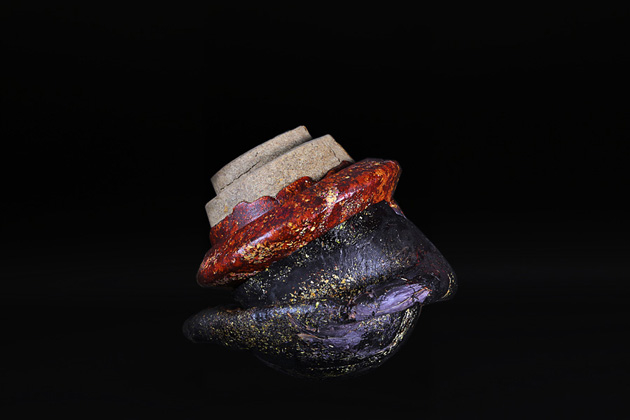 As many other young designers of his generation – with a particular reference to those who completed their studies at the RCA, Rusak is not afraid to play with what could appear as, at least at a first sight, a dystopia. It's a paradox of our times: while the industry of quality food seems to worship organic production as the only admissible pace of life, design refuses to idealize the pureness of nature and prefers to be tempted by the speculative dynamism of synthetic aesthetics.
(*)"The Sick Rose", by William Blake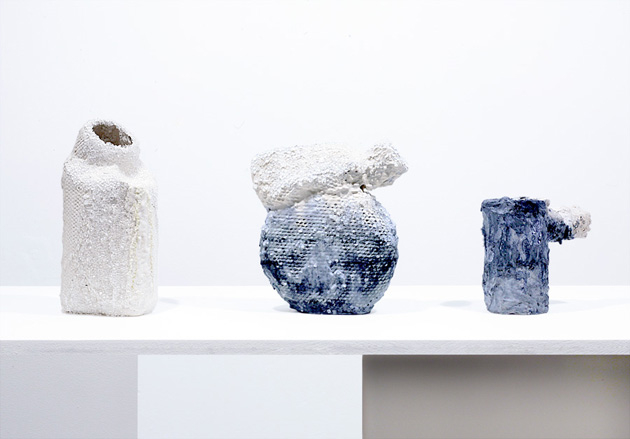 Giulia Zappa