If you're not a passionate follower, but only an occasional onlooker, men's fall/winter London fashion week might have caught you off guard. Starting pretty early in the year – from 9th until 12th of January – while we are still digesting our holiday dinners, it nevertheless offers a pleasant and exciting return to reality. Known as the central stage for up-and-coming designers and often radical, anti-establishment fashion shows, London Collections: Men, seemed like the perfect occasion to get an update on who will probably be shaping the future of menswear.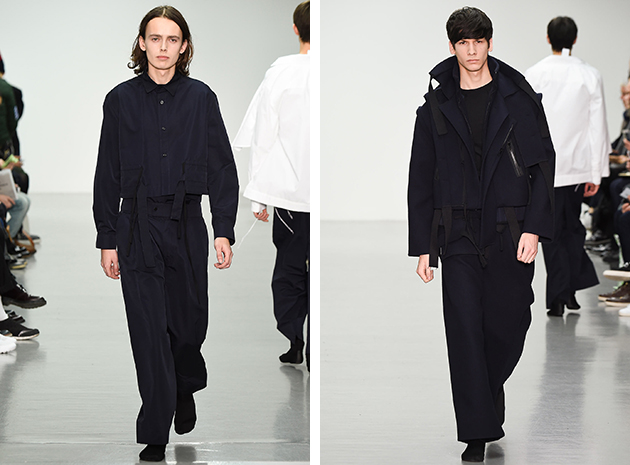 CMMN was launched in 2012 by Saif Bakir and Emma Hedlund in Sweden. They first met as fashion students in London and have since worked together as Heads of Design for Kanye West, before founding their own brand. CMMN is a menswear brand aiming to create the perfect mix between great staples and standout pieces. Their Autumn 2015 collection is no exception, uniting sporty influences and colours with classic menswear garments. Orange bomber jackets and elegant suits – two apparently irreconcilable piece – are both featured in the collection, creating an original mix that contributes to the youthful take on menswear, typical of CMMN.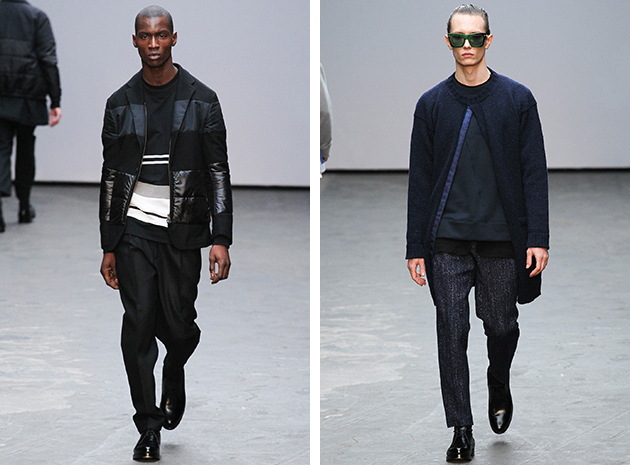 Casely-Hayford is a father and son design duo, created in 2009 after several years working within the industry. Casely-Hayford aims to combine different influences into an original piece, heavily borrowing from street culture as well as fine art, delivering pieces with impeccable execution, combining modern and classic techniques. Their latest collection is in line with their core values, with clear sportswear references combined with tailored pieces. It is a perfect collection for the modern man.
Craig Green started his design career after completing an MA in Fashion at Central Saint Martins. His first collection, presented last season, touched the audience so deeply that many left in tears. Though a bit less emotional on the audience's side, this season's collection was still highly praised. Green did what, apparently, he does best – conceptual, clean and strong pieces – with a new take on the uniform as the focus of the collection. It could be that the uniform is a new theme, as many designers seem to be reflecting on it this season.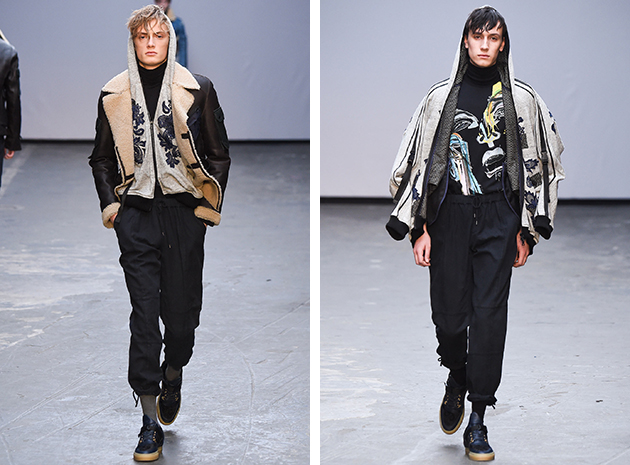 James Long has rapidly become one the most celebrated young design talents, recently winning the Fashion Forward Award, a British Fashion Council initiative to promote up and coming British designers. With his characteristic design, which often includes leather, print and jeans, Long has found a stable fan base. For Autumn 2015, he mixed different style references based on his favourite materials, resulting in a collection that feels both sporty and grunge.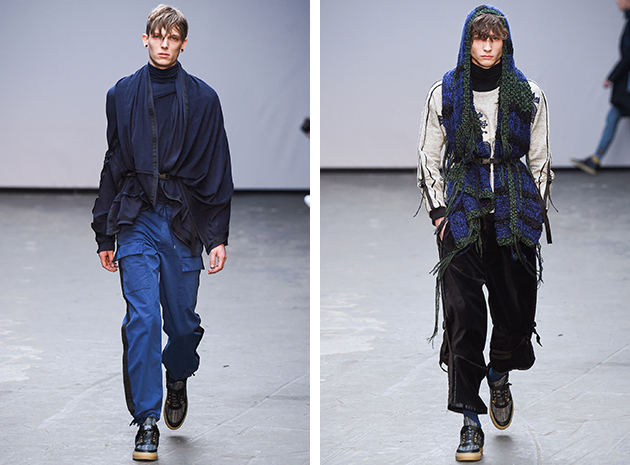 Hanna Cronsjö