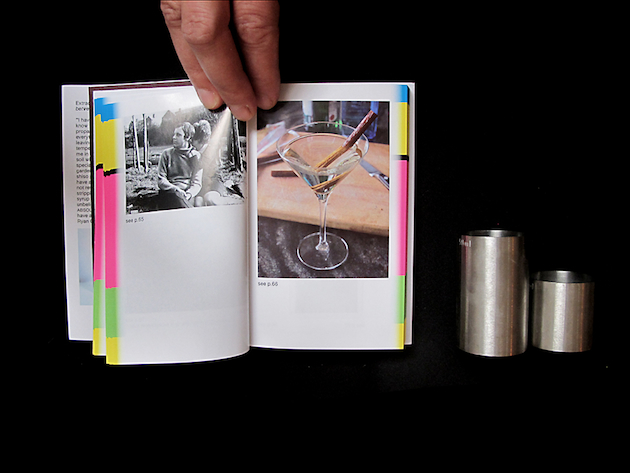 The key to a successful party lies entirely in the host's ability to charm his guests, while also making them feel at ease. Well, what better way to create an outstanding party atmosphere than by serving a delightful mix of cultural extravagance and warming alcohol. Ryan Gander's compendium of "Artists' Cocktails" comes in handy both as a subject of eloquent chit-chatting and as an interesting way to relax your guests. Here are two recipes from the book published by Dent De Leone, though you should choose the cocktail carefully depending on occasion and tone of your festive gathering.
Waste of time, 1977 by Keren Cytter
60 ml rosé champagne
2 brown sugar cubes
30 ml squeezed grapefruit juice
Pernod Absinthe
Lowball glass
Into a lowball glass pour 60 ml of rosé champagne, adding 2 brown sugar cubes and 30 ml of squeezed grapefruit juice. Fill the glass with absinthe. Don't jog with it.
The Klaus Hähner-Springmühl by Carsten Nicolai
1 bottle of pure alcohol (98%)
30 sugar cubes
5 litters of cheap black tea
No ice
No stirring
Should be only served to professional drinkers and only mixed if nothing else is available!
The Blogazine