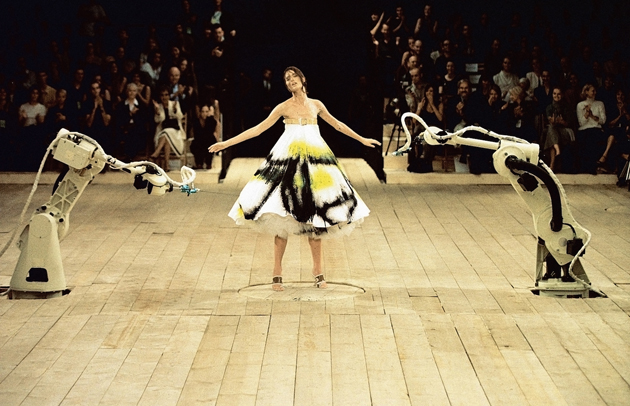 The concept of the fashion show, being as simple as it can be, hasn't changed for years. Even though it involves a lot of planning, a large amount of resources and energy, it all comes down to a model walking up and down a runway showcasing the clothes. But, just like every other element of fashion business, runways make designers stand apart in the crowd. Thus, what is that secret ingredient that really turns a show into a memorable one? For the Spring/Summer 1999 collection Alexander McQueen had a model in a minimalistic white dress rotate in front of two robotic arms which spray painted the dress in different colors. It was a moment when technology fused with fashion history, adding to the eerie quality of McQueen's clothes and making the collection stand out in the crowded fashion week schedule.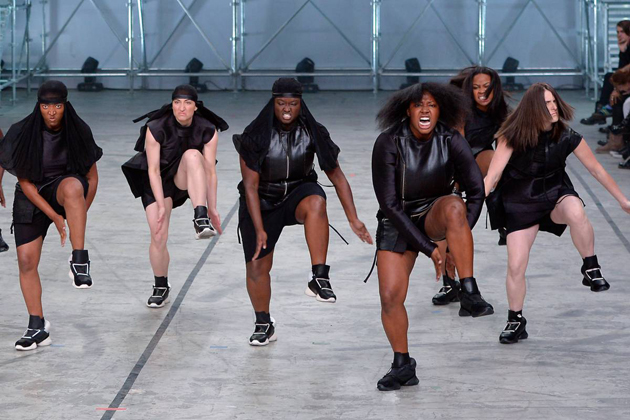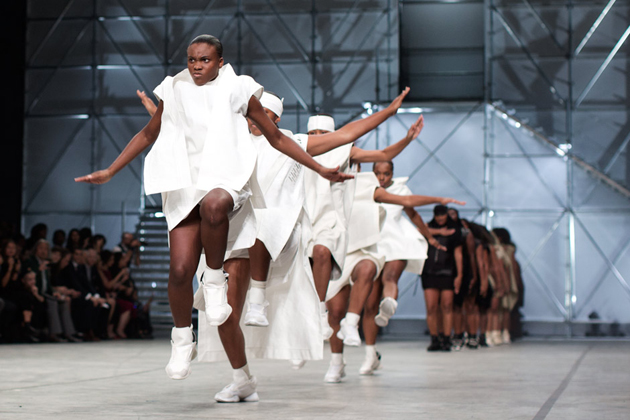 With the surprise factor being ever more difficult to obtain only through clothes, designers are now looking to change the way fashion shows are presented. Last year, Rick Owens had his spring collection dance down the runway by step dancers in a spectacular show that enticed many, changing, at the same time, the perception of what a runway show could be. With a simple, yet out of the box approach, the collection was given a fierce spin. On the other spectrum of runway innovation, this season's Lanvin collection turned out to be the talk of town by distancing the fear of aging from the center of fashion industry. The renowned fashion house had Violetta Sanchez — Helmut Newton's 80s muse — open the show, while it also featured other catwalk veterans in their thirties and forties, including Kirsten Owen and Amber Valletta. Walking alongside younger girls, they captured the elegance of the clothes exquisitely and showed that age is just an insignificant number.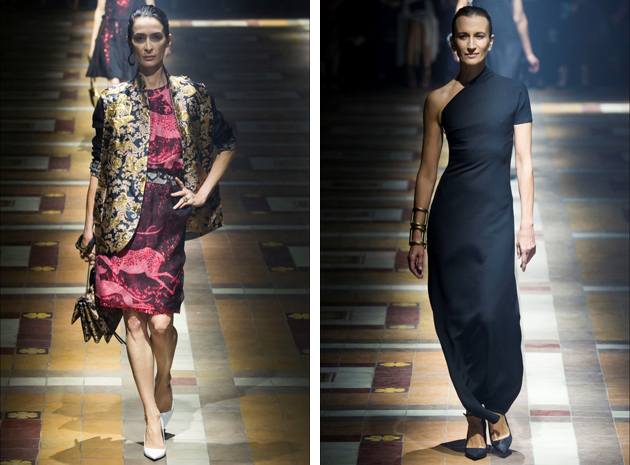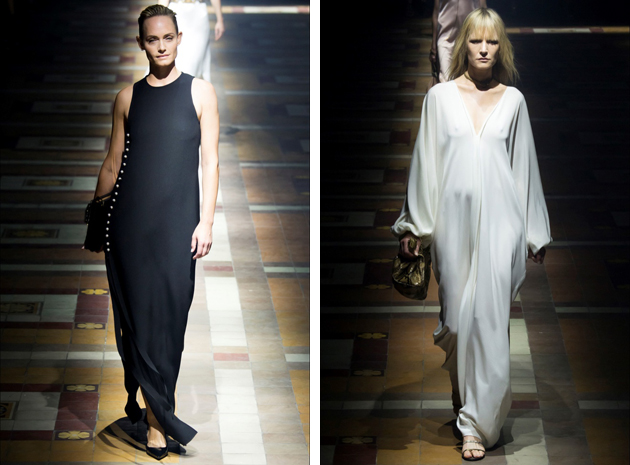 Today, fashion has shifted from an elitist business to something everyone can enjoy. The same can be said about fashion shows. They have become an entertainment business for the masses, whith models running up and down the runway simply not being interesting enough. The runway has gradually become increasingly more dramatic, with elaborated scenery – the master of which is certainly Karl Lagerfeld with his exuberant shows for Chanel. While the runway models are getting a (slightly retro) update, it appears that the evolution of the fashion show can hardly stop there.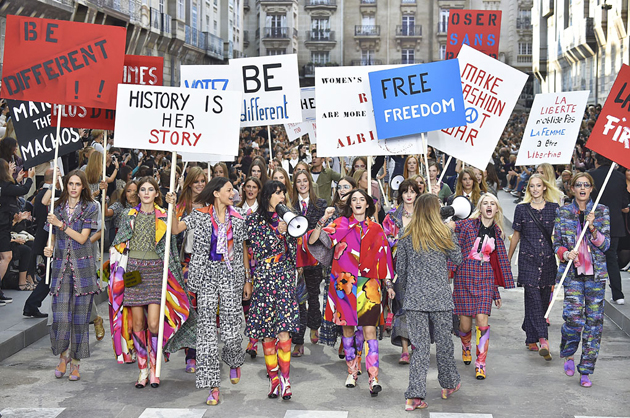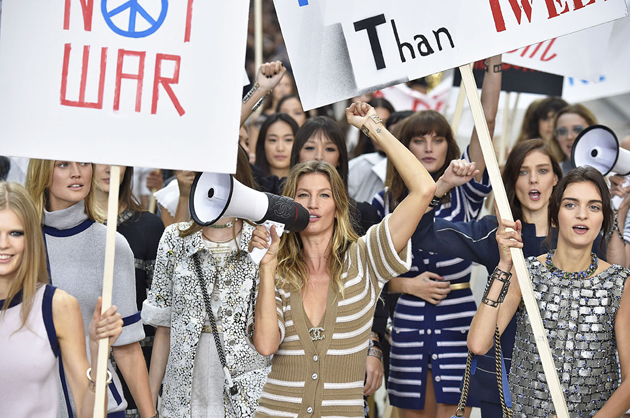 Victoria Edman