Is it time to change the fashion system? An industry which is built on the idea of novelty and a system which is moving faster and faster in the hunt of being the first with the latest, has made many designers questioning the rules and ideals of the fashion system. In the fashion exhibition "The Future of Fashion is Now" (on show since the October 11th 2014, running until the 18th January 2015) at the Museum Boijmans Van Beuningen in Rotterdam, young and innovative designers are presenting interesting alternatives.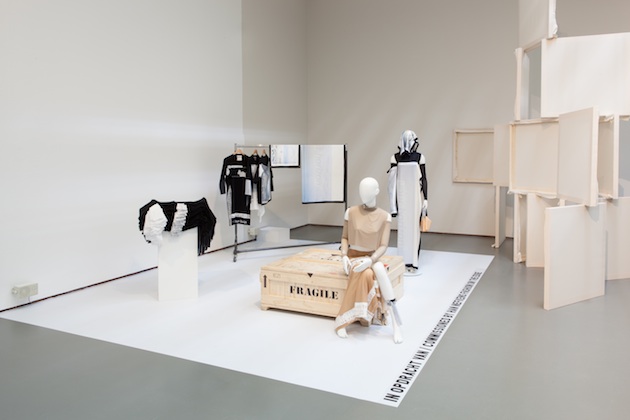 The exhibition focuses on four current themes – the exploration and development of innovative materials and production, sustainability, body ideals and fashion activism, that all are portrayed by pieces from both established and young designers from all over the world. Among the many talented designers whose work is being exhibited (Viktor&Rolf or Hussein Chalayan, to name just a few) is Pauline van Dongen who has used portable solar cell when creating prototypes of clothes. In opposite to other wearables, she is using the many possibilities of the solar cells in the creation of different structures and finishes – which results in the solar cells improving the design of her items instead of simply becoming items with cool effects.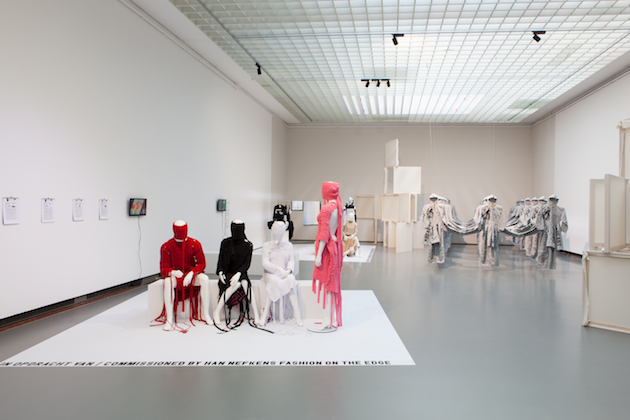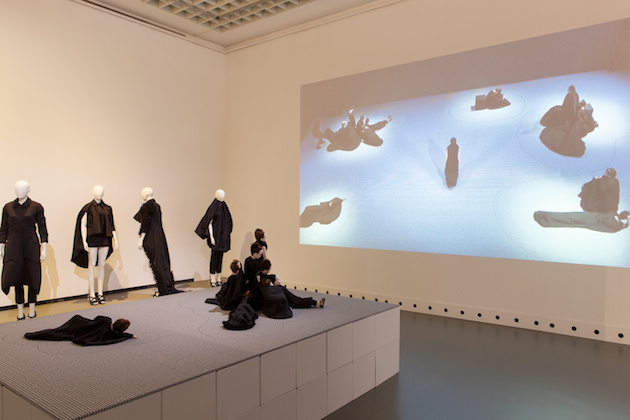 Another completely different sort of fashion study exhibited, is the Biolace project from Textiles Futures Reachers Center in London. They are studying possible solutions for the task of dressing a world population which is predicted to become nine billion within a couple of decades. The solution could possibly be a strawberry plant called Fragaria Fusca Tenebris which, besides growing black strawberries and being a great source of vitamin, produces black lace from its roots.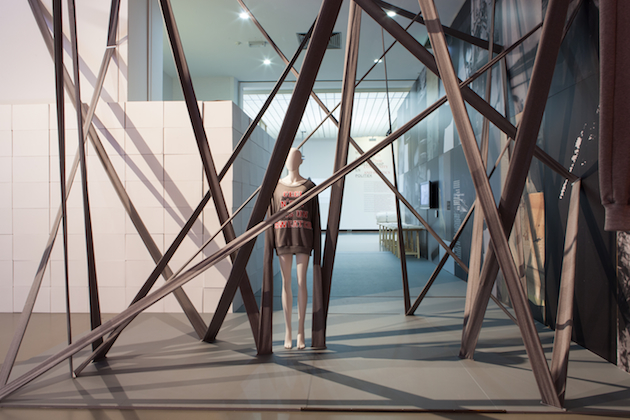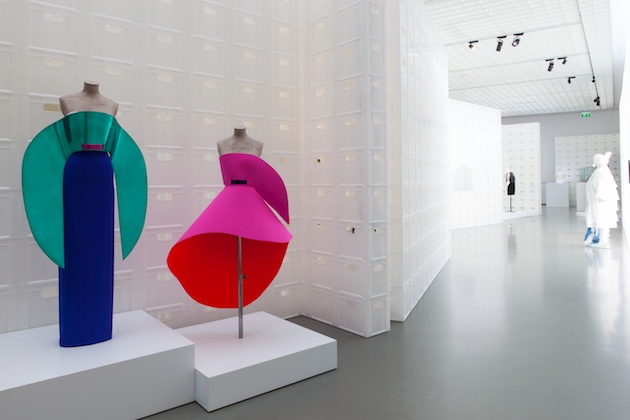 The fashion system is not separated from the challenges the rest of the world is facing, even if we sometimes pretend it were. This exhibition is therefore an important eye-opener to some of the challenges of today and tomorrow – as well as their possible solutions, showing that the fashion system maybe not have to change, but it might have to become better in adapting itself.
Hanna Cronsjö