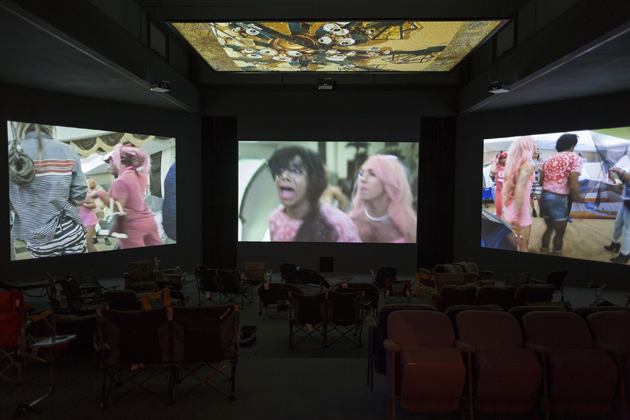 Having participated in many important events around the world – not least the 55th Venice Biennale curated by Massimiliano Gioni – and despite not being "Younger than Jesus" anymore, Ryan Trecartin (b. 1981, Texas. Lives and works in Los Angeles, California) continues to excite the art world with a first show in a German institution – the cool KW Institute for Contemporary Art in Berlin.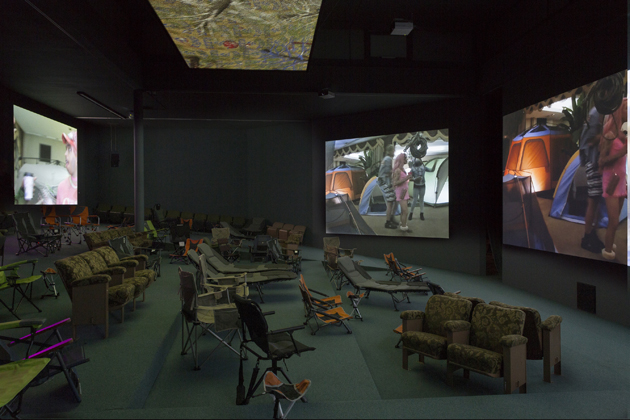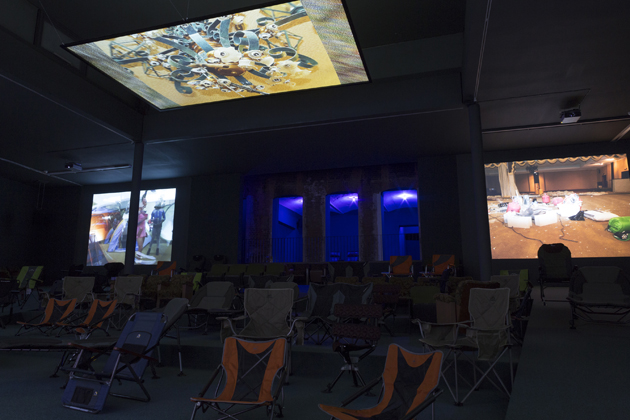 Resuming his collaboration with fellow artist and long-time creative partner Lizzie Fitch, Trecartin presents "Site Visit", a show curated by Ellen Blumenstein and Klaus Biesenbach that features a new multi-channel film and a site-specific sound installation. Defined "the most consequential artist to have emerged since the 1980s" by The New Yorker, Trecartin uses a versatile approach, based on skilful use of different media and distinctive involvement of complex characters, to create films and multidisciplinary works strongly connected to the aesthetics and social codes of contemporary pop culture. Wary of half-measures, both in terms of form and content, Trecartin exploits the sharing process among his collaborators in order to display and analyze feelings underlining youth culture. Thus, he shows "over-positivity", anxiety, nihilism or the effects of uncontrolled consumerism: "We don't act inside or outside of consumer culture, entertainment, or art culture, we consume and translate, we're a by-product of it." At first glance bothersome and sometimes even disgusting, the power of his images is only appreciated by the viewers after a longer period of interaction.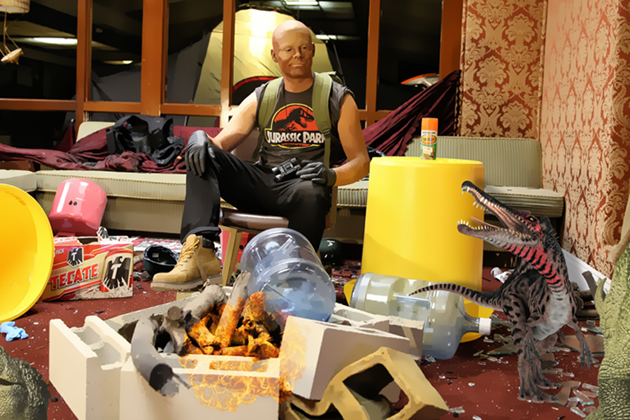 Trecartin's bizarre characters are certainly freaks (though, in all honesty, they are not that far from personalities we can find broadcast on TV, Internet or in video games on a daily basis), exaggerated simulacrums of our society, flavored with a caustic humor, which overwhelm the scene and make us reflect upon an entire generation dominated by media consumption. These players are part of chaotic stages where kitsch rules and the dramatization of thorny social issues is always around the corner. "Site Visit", in tune with other Trecartin's projects, bodes to be an engaging experience that won't leave you emotionless, for better or for worse.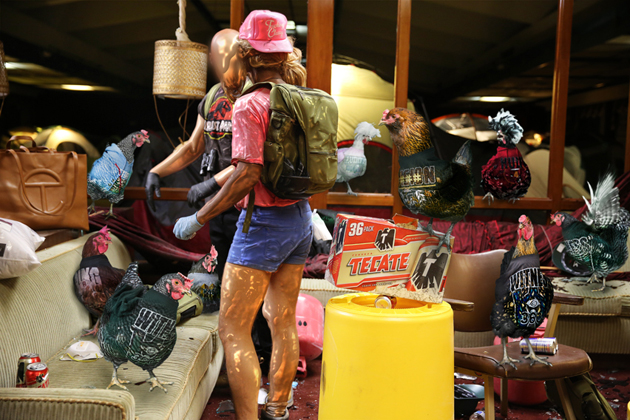 The exhibition will run until 11th January 2015 at KW Institute for Contemporary Art in Berlin.
Monica Lombardi