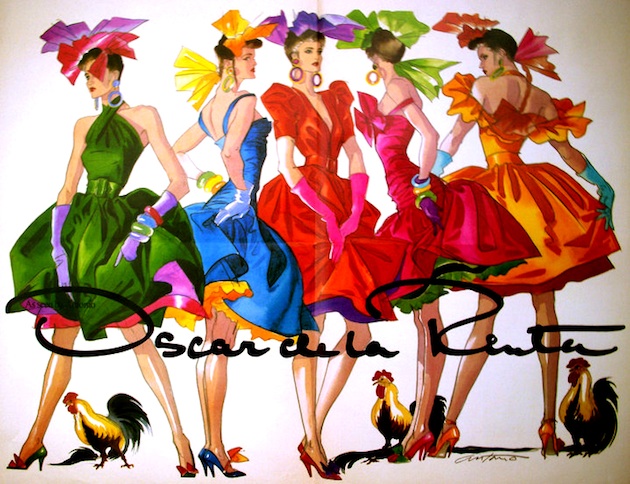 There is something poetic about capturing old fashion elegance through modern eyes; a beautiful sartorial contradiction that one could not but hope to last forever. Yet, Oscar de la Renta represented so much more than just his clothes.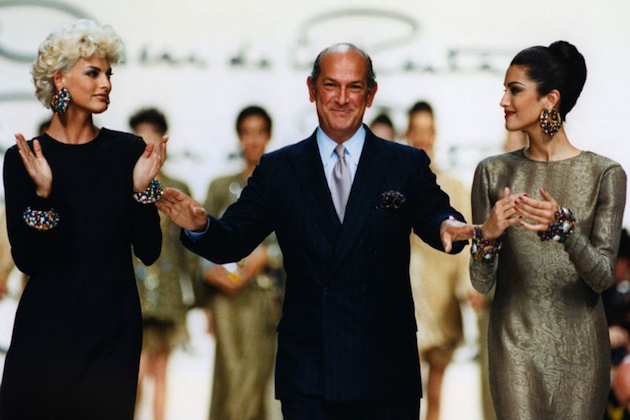 Oscar de la Renta was born on July 22nd 1932 in the Dominican Republic. His childhood home was filled with exuberant flowers and vivid colors, an environment that must have formed a window into future inspiration. When de la Renta was 18, he left the Caribbean island to study painting at the Academy of San Fernando in Madrid. His goal was to become an abstract painter; however he was quickly enticed by fashion design. He was soon awarded a position with Cristóbal Balenciaga which allowed him to observe a great master at work while honing his skill. After a few years at Balenciaga, de la Renta moved to Paris and obtained a position with Lanvin, which would introduce him to the world of haute couture. Predicting the hit of ready-to-wear fashion, de la Renta leaves Paris for New York where he establishes his name while through working at Elisabeth Arden. In 1965 he opened his own house which, to this day, remains one of the most high profile American brands.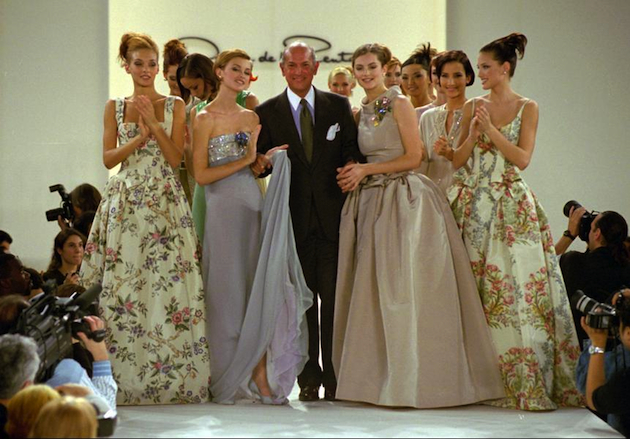 In the years to follow, de la Renta would have great impact on both the fashion world and society itself. In 1973, as the president of CFDA he created the CFDA Awards making the organization independent of Coty sponsoring. In the year of 1990, he received the CFDA Lifetime Achievement Award and again in 2000 he is recognized by the organization as Womenswear Designer of the Year. Continuing his fashion career by becoming head couturier at Balmain and over the years expanding his own brand to include clothes for children, accessories, home and much more, Oscar de la Renta became a starlit success story in his home country. The admiration Oscar de la Renta had for his heritage, has been made cleare throughout his life: whether expressed through a song, his clothes or simply in warm words, the native Dominican always said it out loud.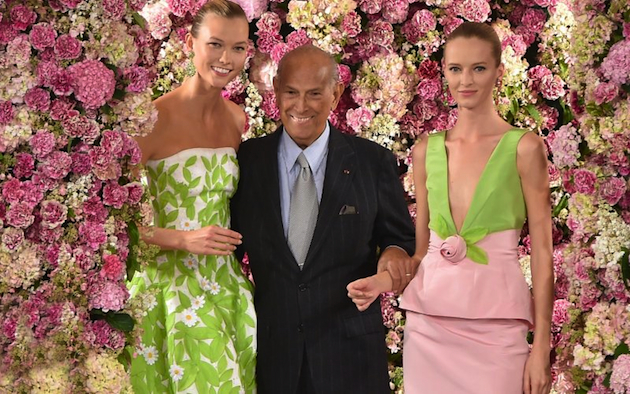 On the 20th of October the world of fashion grieved the loss of a man and an icon. The impact he had on the industry and society itself will be forever remembered and revered.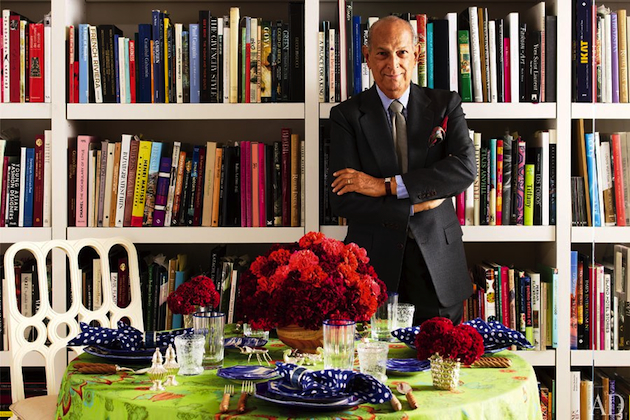 Victoria Edman