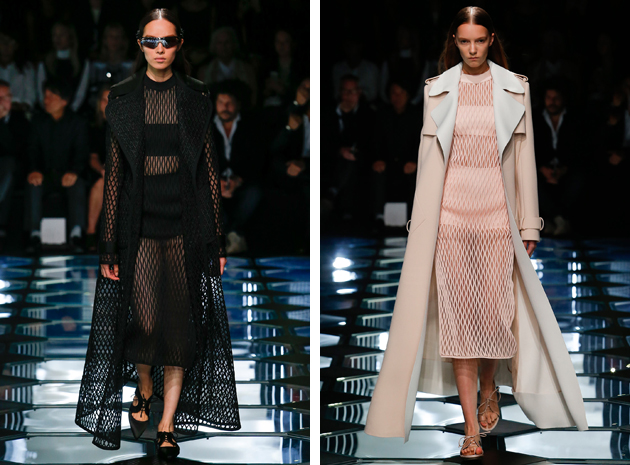 After nearly a month of exciting, yet tiring, runways, this fashion season is coming to a close, with main shows of Chanel and Valentino ending the Paris Fashion Week today. This year's Paris Fashion Week was actually quite intense: we saw the farewell of Mr. Jean Paul Gaultier from ready-to-wear world, enjoyed Yohji Yamamoto's sensual experiments, and breathed a typically Parisian avant-garde air (in some cases tragic, in others utterly relaxed). Speaking about most notable trends, we must point out three main lines of development: net composition, denim and a 'modern princess' inspiration.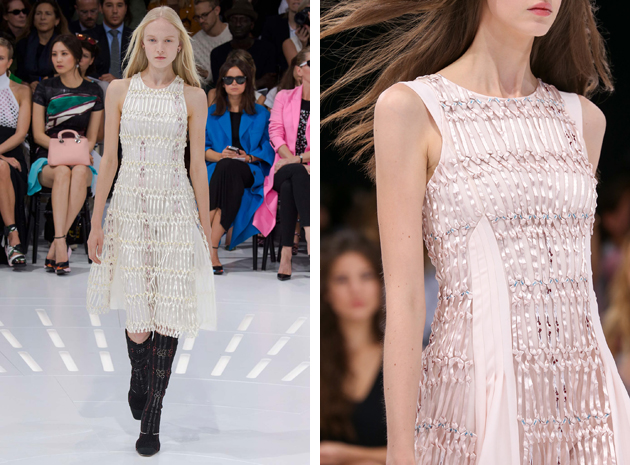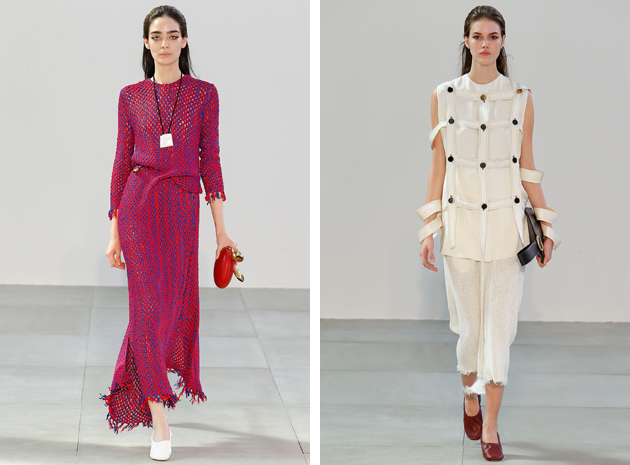 Let's start from the first one, netting: it might sound weird, but for next season, various designers have worked on the mesh element. Alexander Wang, at the helm of Balenciaga, played with different consistencies, and created long light coats, as well as ethereal white skirts and pink tops, with a futuristic, yet minimal attitude. At Dior, Raf Simons gave a taste of the trend, with net details made of silk styled over dresses, in a way that was more hidden than revealed. Céline exploited the mesh trend in a completely Phoebe Philo style: it firstly came out as a long sleek dress, created through sapient marquetry, later turned into a bigger weft in black and ivory tanks.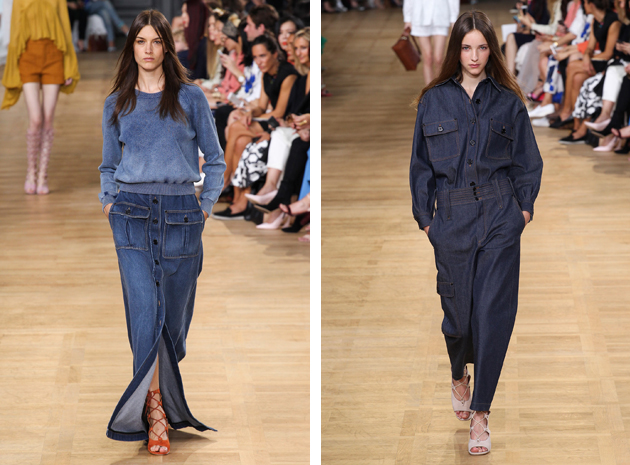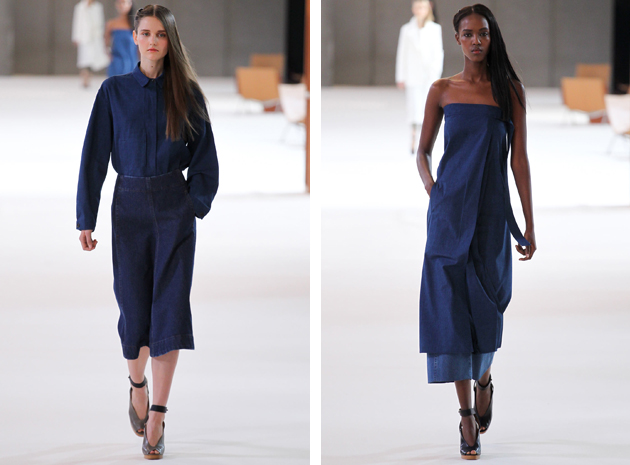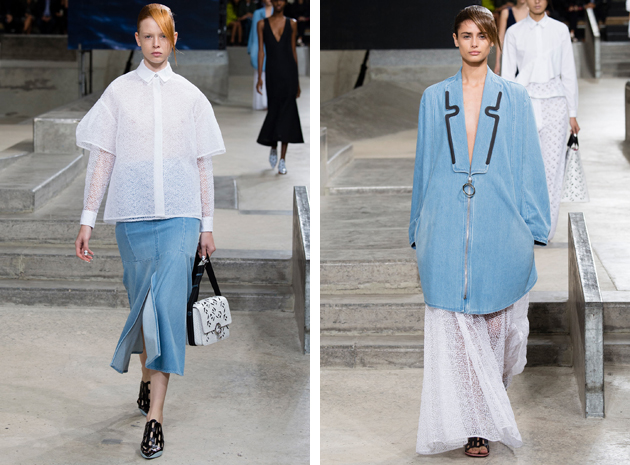 The second trend was the one related to denim. Even though is not a big deal to see a pair of jeans or a denim jacket take a stroll down the catwalk, it must be said this year their presence was notable. At Chloé we saw a 90s revival, with trompe-l'œil effects – both a skirt and blouse and a pants and blouse tandem at a first glance seemed to form a unique piece – and huge frontal pockets. Refined Christopher Lemaire wisely paired indigo with navy blue, leaving the hem free. The youth vibe came from Kenzo, where maxi palazzo pants were alternated with extra large zip coats.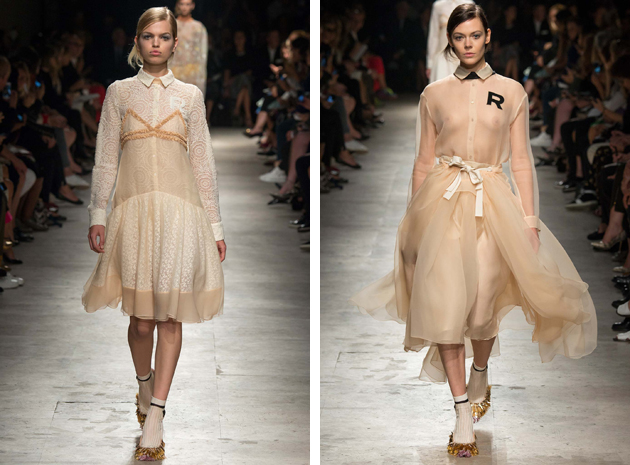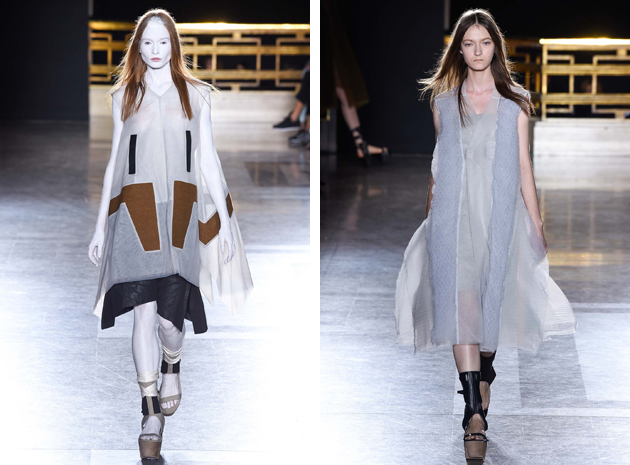 We finish our tour with the jolly one, the modern princess style. If the girl imagined by Rochas is a preppy student who dares to show a bit of her young skin and wears white socks with precious heels, the one by Rick Owens definitely emerged from the dark side, without leaving the romanticisms behind. We should end by mentioning Undercover, one of the real surprises of the last fashion week: theatrical, intense and dreamy, the collection – as well as its princess – was a mix of influences blended in a unique mood, that partly sums-up Paris Fashion Week.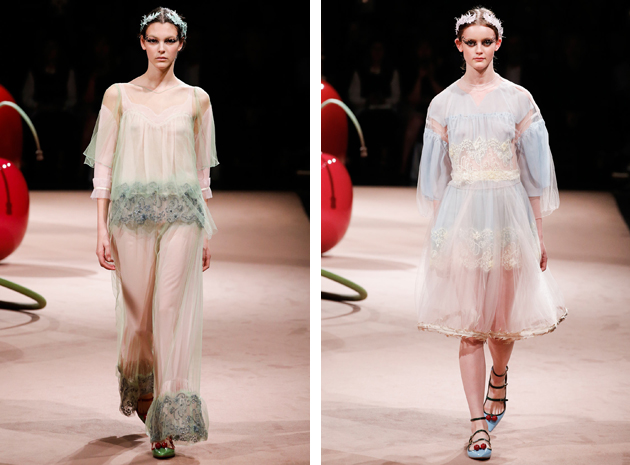 Francesca Crippa