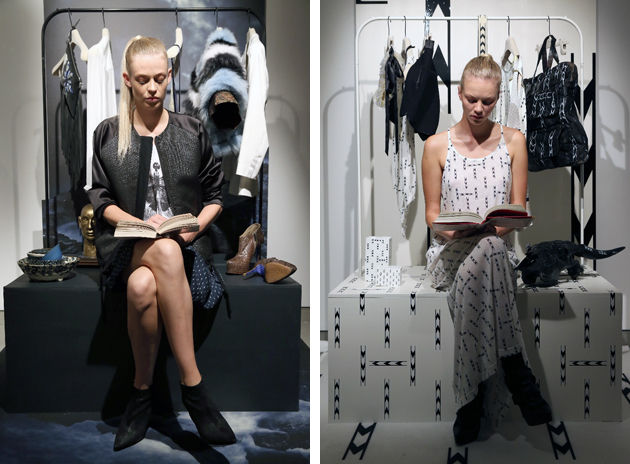 It's Wednesday morning and the summer air is breezing through the fashionable crowd enjoying the Munthe brunch before entering the show. To everyone's surprise the runway has been replaced by an installation. In a small room there were seven girls sitting and reading while showcasing the newest collection from Munthe. Behind them was the remainder of the collection. Having adapted to the importance of street style Naja Munthe showed her authenticity, but also made it clear that fashion doesn't exist just for the "glamazon". It is even more important for the plain Jane, where it's all about creating an image of who or what you want to be.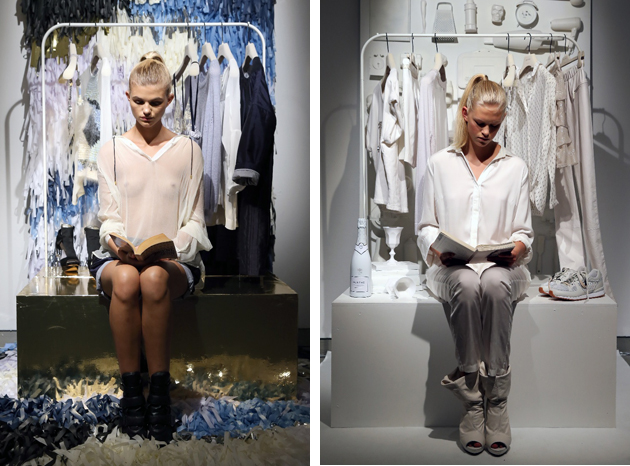 The art of perception is something Munthe brand has taken to heart. Established in 1994, the brand quickly rose to fashion stardom within Denmark and soon enough became a household name. Naja Munthe studied design at the design school Kolding and is known for gaining inspiration from her travels, the Scandinavian seasons as well as art and literature, creating an eclectic nature for her fashion house to grow in. Through the years, the fashion brand has been awarded in several categories and countries, including Italy (Trade Leaders Club, Corporate image) and France (Veuve Clicquot, Business Award of the Year).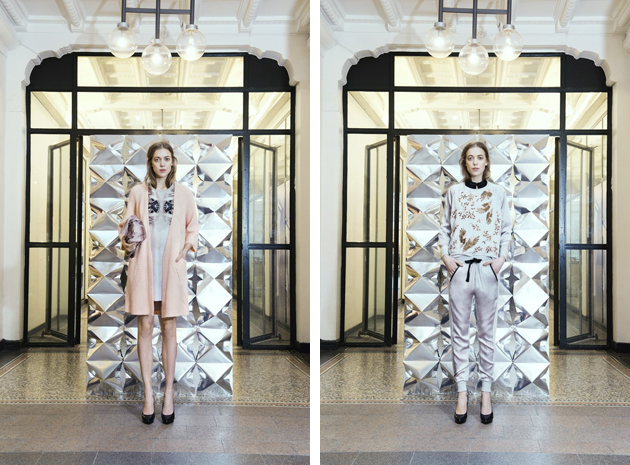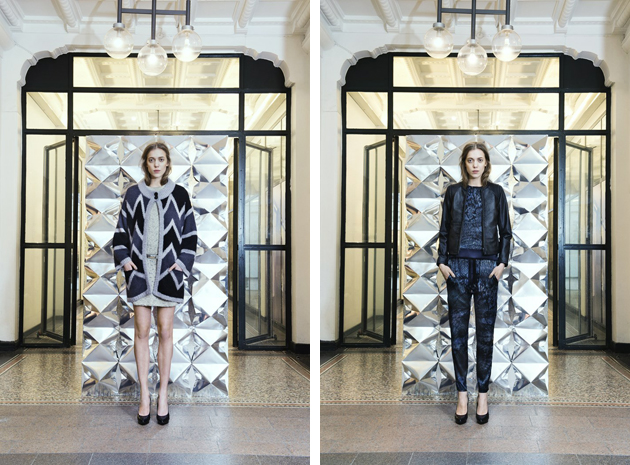 In 2010 Naja Munthe created an interior collection named Casa de Luxe by Naja Munthe adding to the brands wondrous world. After 20 years in the spotlight the brand has become synonymous with a laid back glamourous design with a raw edge, as well as being a reliant pillar of Danish fashion scene. Following her own voice, the clear DNA of Munthe is always present and offers the expected, undeniably bohemian rocker vibe. Normally a death sentence in fashion, sticking to a precise set of references has in this case been turned on its head, generating surprise twists and exploring different sides of one style. For SS15 season, we could see the expected laid-back elegance, but by adding pieces such as a striped fur bolero Naja built on that essential elegance making it something more, making it unmistakeably Munthe.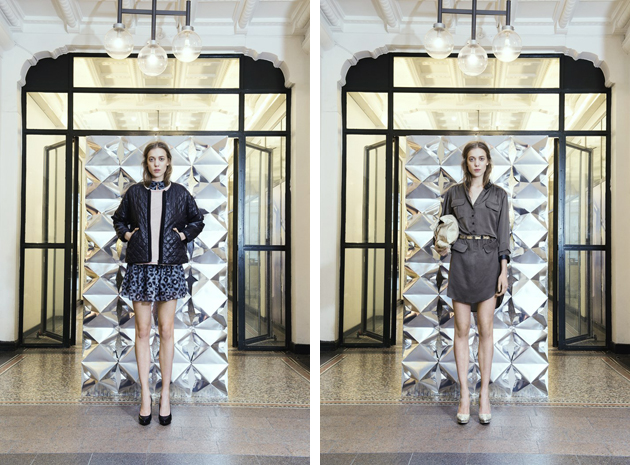 Victoria Edman