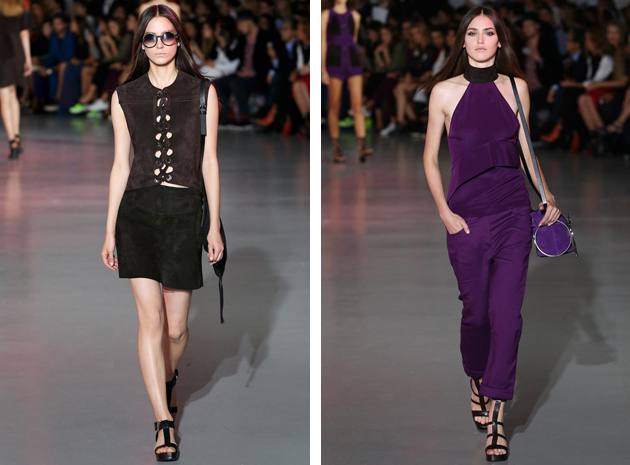 As the Milano Fashion Week turns off its spotlights after five full days of exhausting runways, we are finally able to present the main trends that will rule next year's summer season. As many observers have noted, the most evident inspiration of Italian designers has been the past. In a moment of turmoil and insecurity, many brands have expressed a melancholic longing for a better time, a precise moment in the past when the Bel Paese reached its peak moment of glory.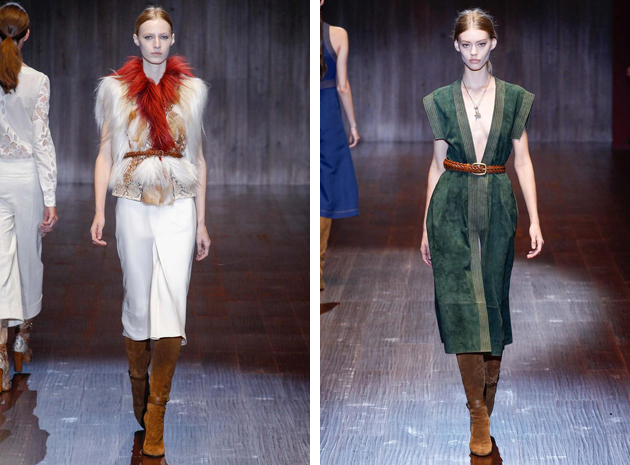 From Gucci to Costume National, the rock'n'roll, hippie vibe reminiscent of the 70s style, conquered most of the shows. Gucci's Frida Giannini proposed a collection in tune with "American Hustle" vibe, continuing along the line of produced for the movie itself, with circus jackets, total denim, scarves and sleek dresses as key elements of the collection. Ennio Capasa at Costume National, on the other hand, followed the path started last June with the brand's menswear collection by paying a tribute to rock stars and their unique, unforgettable style: with suede as the fabric of choice and a powerful purple as the most prominent nuance.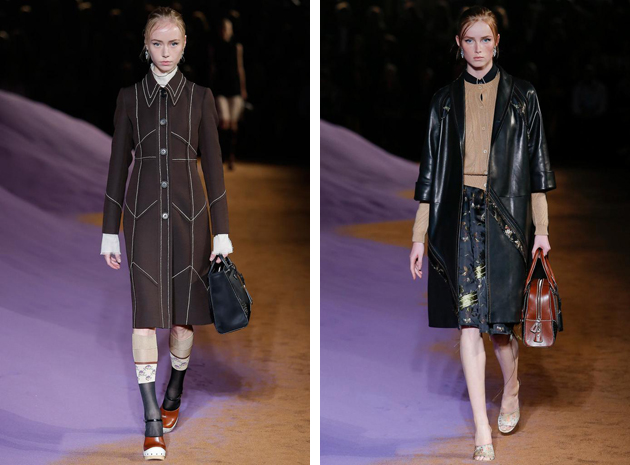 A different historical reading was the one proposed by Prada, with a slow and sad, yet unbearably chic, woman taking over the catwalk. Prada's S/S 2015 collection was, reportedly, the result of three years of research, where Miuccia explored antique fabrics, especially silk brocade, while the silhouettes were borrowed from the 60s and 70s, resulting in a dreamy and touching aesthetics, reminiscent of our granny's ethereal wardrobe.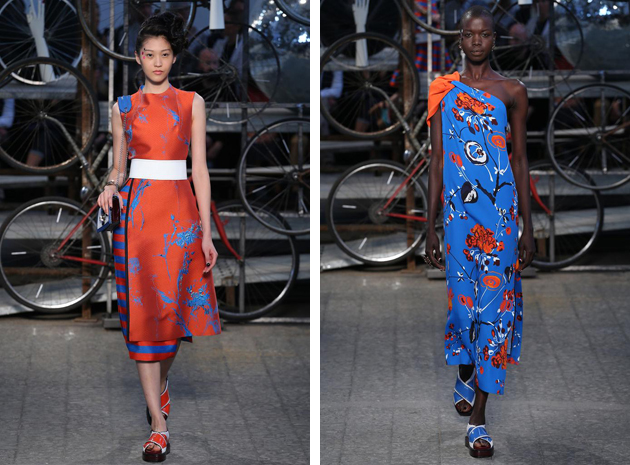 Speaking of colours, next season will be characterized by chromatic contrasts, as seen at Antonio Marras – whose collection was a love letter to artist Carol Rama – as well as by desaturated colour codes, as seen at Marni, who played with extreme purity, both in terms of shapes and colour palette, in the occasion of its 20th anniversary.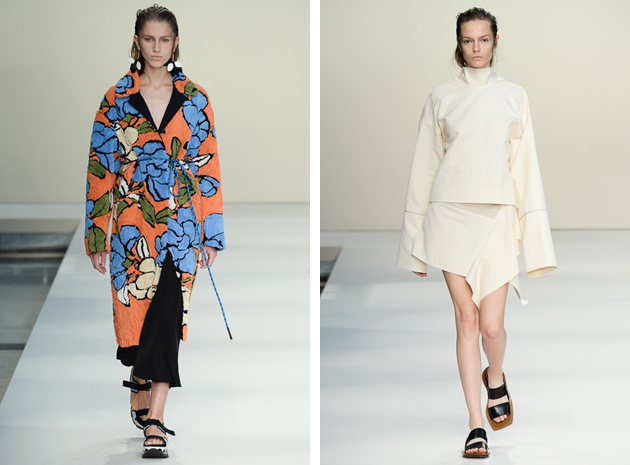 Francesca Crippa