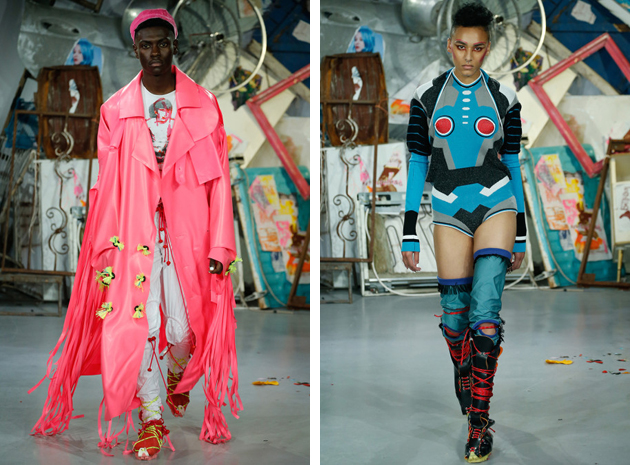 Can fashion still be rebellious, subversive, revolutionary and independent? Can it still contribute to a broader political discourse on society and our time? The latest Meadham Kirchhoff collection for Spring/Summer 2015, presented during London Fashion Week, aimed at proving that fashion design can still construct a narrative that goes beyond traditional issues of style, tailoring and beauty, touching issues of gender equality and representation, fight against misogyny, commercialisation and discrimination.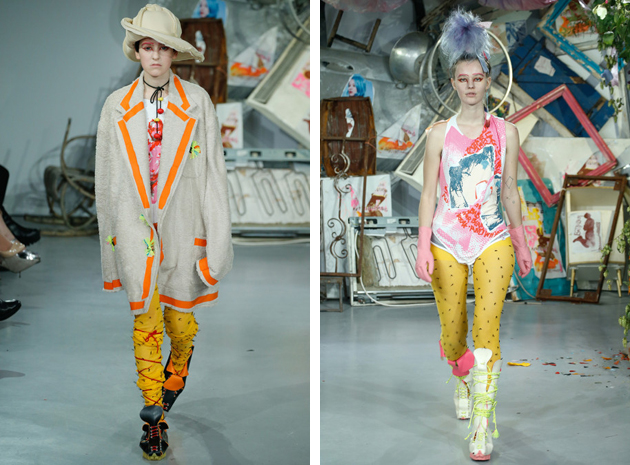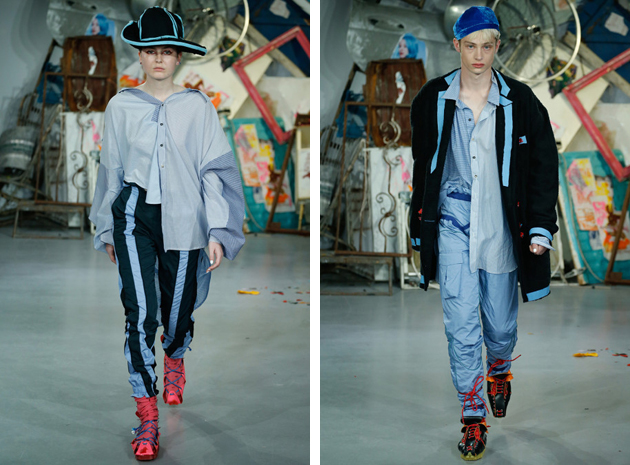 Meadham Kirchhoff was founded in 2006, by designers Edward Meadham and Benjamin Kirchhoff who studied womenswear and menswear respectively at London's Central Saint Martins. Initially launched as womenswear brand, Meadham Kirchhoff has developed its first menswear collection in 2013, mixing in their latest show the two productions with the deliberate aim of subverting the traditional division of the two fields. Everything in their last presentation was carefully planned with the aim of delivering a precise political message: from the choice of location (the basement of a classic Soho record store), to their choice of models (an open casting call brought together a mix of 'local kids'), from the set-up of the show (made of what appeared to be kitschy garbage) to the rebellious fanzine that was handed out to each participant.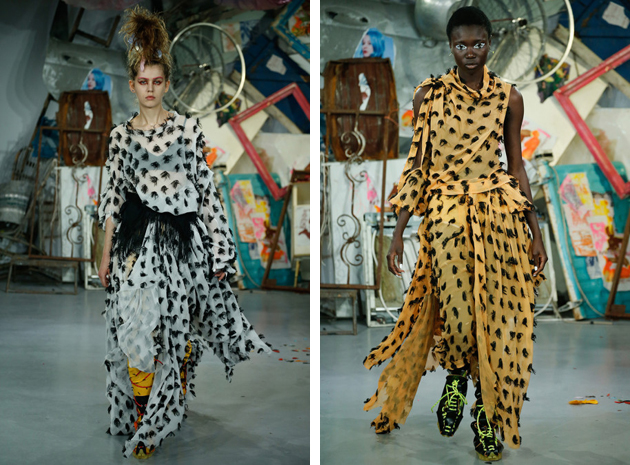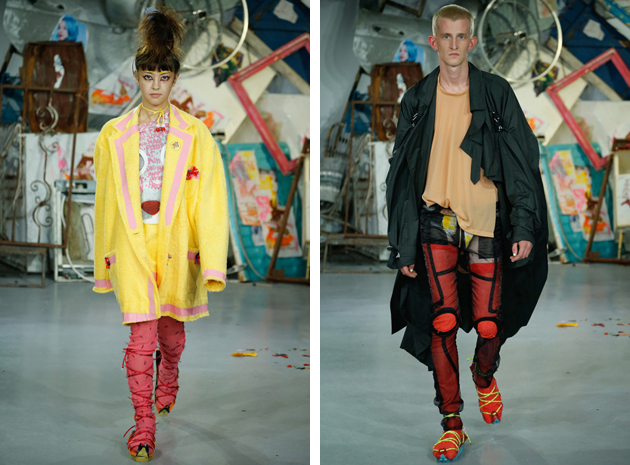 The collection itself, made of cheap fabrics, over-exaggerated accessories (those bloody tampons were possibly a little bit unnecessary) and opulent cuts, called to action by referencing the most iconic anti-establishment scenes of the past decades – punk heroines, queer club kids, grunge and 'angry feminists'. A commercially difficult yet unbearably of-the-moment collection, Meadham Kirchhoff's latest creative endeavour instructed its public to "reject everything" precisely by embracing what is, ever so often, rejected.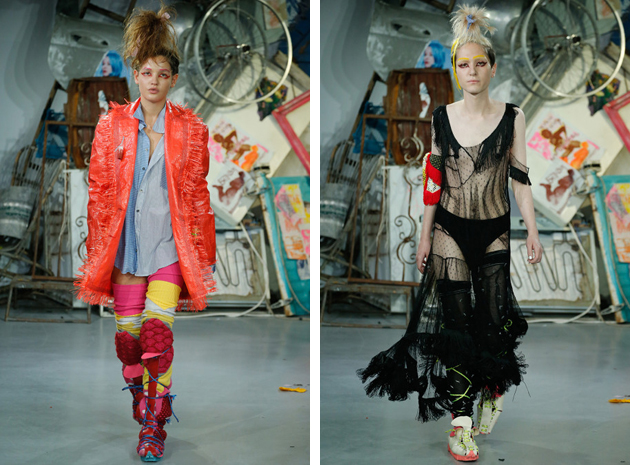 Rujana Rebernjak