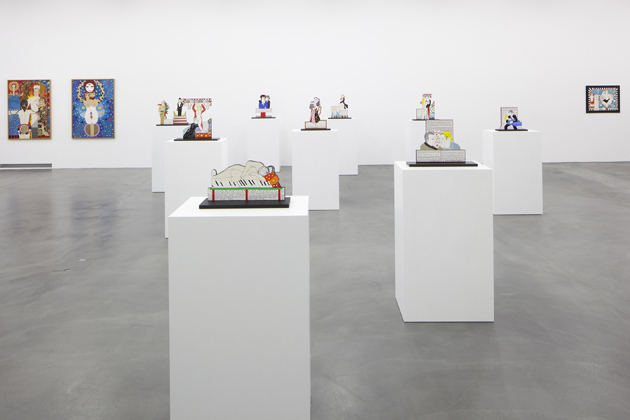 It's never too late: after leading a career in the background, Dorothy Iannone (b. 1933 in Boston, lives and works in Berlin) finally has got the deserved recognition and her controversial and long-term unappreciated art has finally been rediscovered. She had to go beyond the censor climate of the 60s and 70s and challenge the politically correct 80s and 90s up to last years, before starting to gain major attention she was long overdue. It was just the 2009 when the New Museum in New York arranged the artist's first exhibition at a US museum entitled "Dorothy Iannone: Lioness" (she was already 75 years old!), then other international art institutions such as the Camden Art Centre in London and the Berlinishe Galerie, Museum of Modert Art of Berlin paid tribute to Iannone's oeuvre, coming to present day at the renowned Migros Museum, which just opened her retrospective: "Censorship And The Irrepressible Drive Toward Love And Divinity".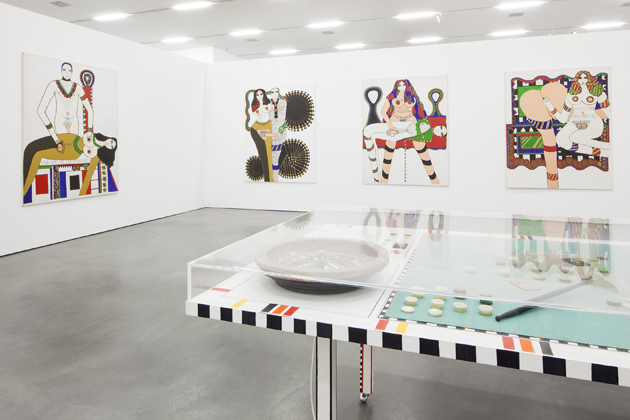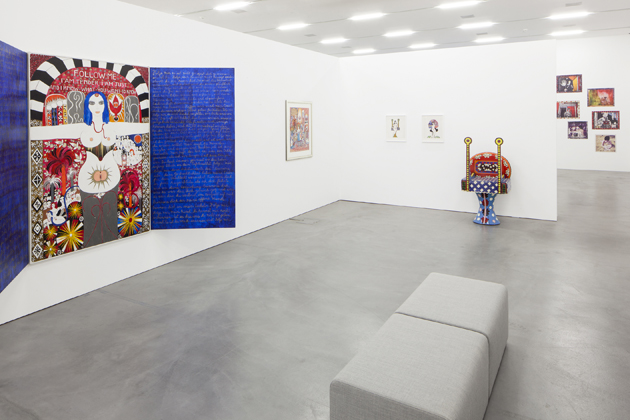 Displaying fifty years of work, the exhibition presents the universe of thorny subjects and issues explored by the American artist with her peculiar style and strong narrative power. Through throw colorful painting, drawing, collage, video sculpture and artist's book, the "sex priestess" of contemporary art gives vent to striking images with explicit texts expressing ecstatic love, without worrying about the common, often hypocrite, sense of morality. The spiritual and physical union between the opposites concerning women's sexual and intellectual emancipation (a research started before the first waves of feminism) and the act of making erotic love are key topics for this pioneer of art: a self-taught painter able to merge with her work, where private life and artistic poetics go together well; a "transfer" that led even to document her seven-year, total relationship with artist Dieter Roth in the famous artist's book entitled An Icelandic Saga.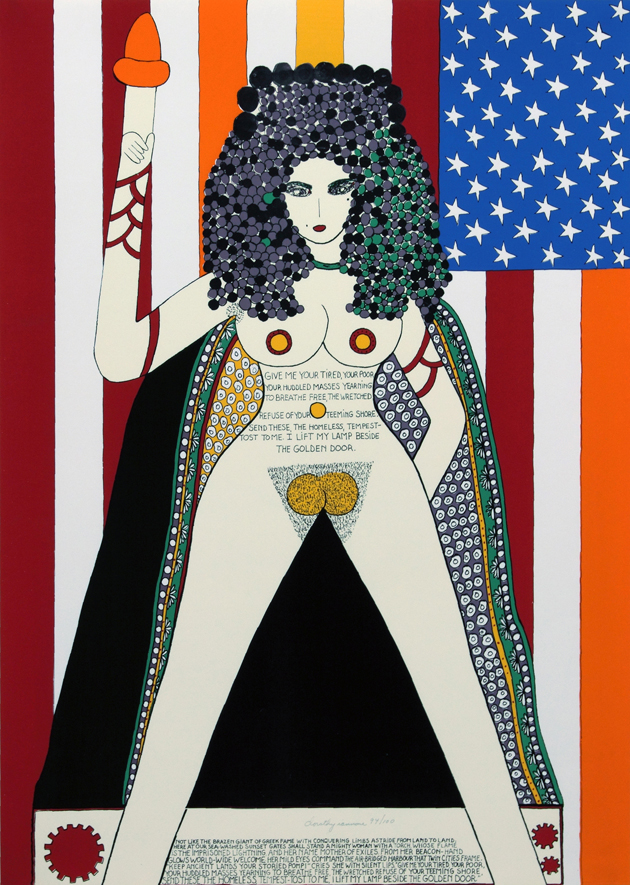 The starting point of the show in Switzerland is Censorship And The Irrepressible Drive Toward Love And Divinity (first released in 1982), a book created by Iannone in response to the censorship of her artworks at a number of exhibitions during his career, among them "Freunde" (Friends, 1969) at Kunsthalle Bern, when shortly before the opening her works were considered too scandalous and thus removed.
This significant comprehensive show of Dorothy Iannone's work will run until 9th November 2014.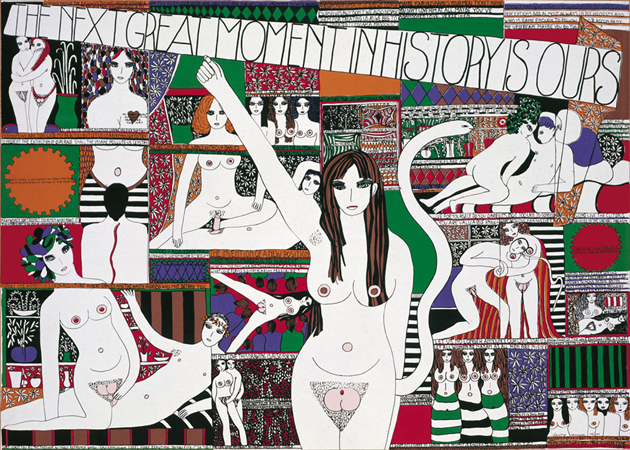 Monica Lombardi