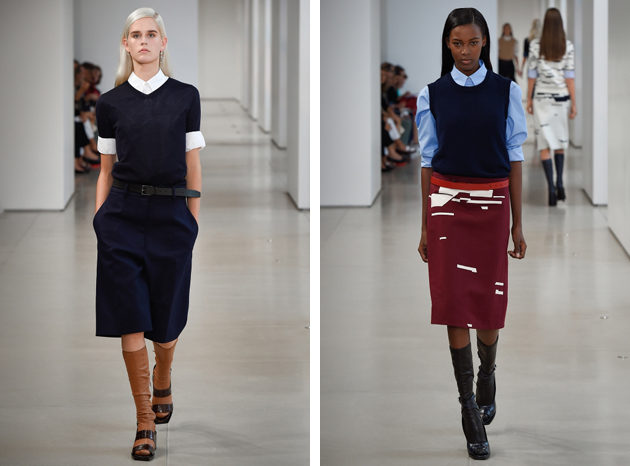 When you step on a new career path, it can sometimes feel as if the whole world is watching; and in Rodolfo Paglialunga's case, this statement isn't too far from truth. After Raf Simons switched sides, leaving Jil Sander for Dior and Jil Sander herself stepped down as creative director of her iconic brand – which in many ways was synonymous with minimalism of the 1990s – for the third time, it became vital to find a worthy successor. In April this year, Italian designer Rodolfo Paglialunga was chosen to take over the Jil Sander helm.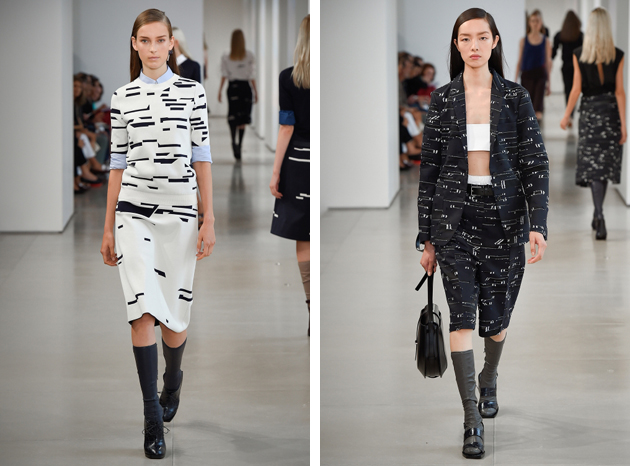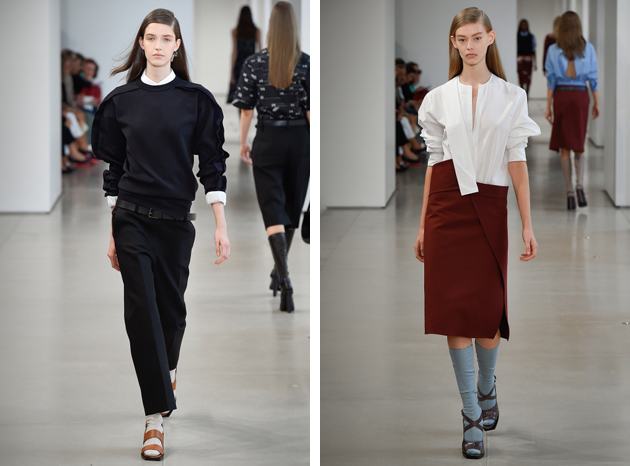 Paglialunga studied at the Marangoni Institute before starting his design career at Romeo Gigli in the 1990s. At Gigli, his creativity was allowed to flourish in a welcoming and open dialogue. In 1996 he joined Prada where he stayed for more than a decade, until he was appointed creative director of Vionnet in 2008. During his time at Prada powerhouse, Paglialunga gained knowledge of the industry and how a big fashion brand is run. His love of research has given him a greater frame of reference as well as an approach guided by reverence and respect for the brand for which works. His approach isn't about copying previous work, but rather about understanding the core of the brand in order to push it in new directions; a quality from which Jil Sander will surely benefit.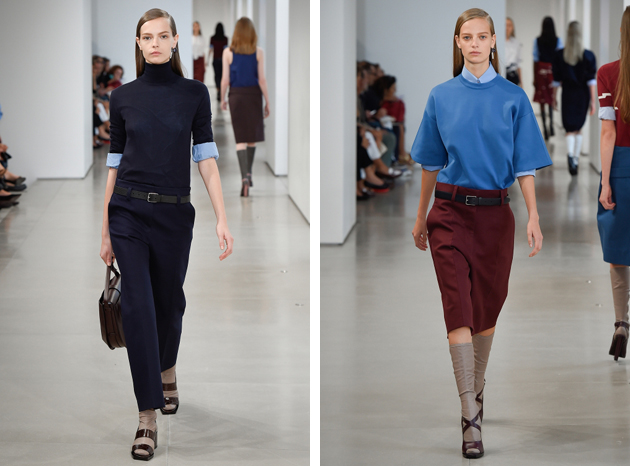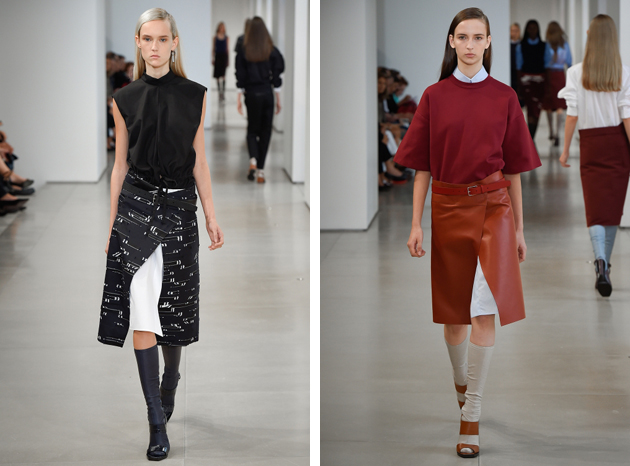 When viewing Paglialunga's debut SS 2015 collection for Jil Sander last Saturday, the match between the two creative forces seemed to be made in heaven. Flashes of the upcoming spring season's hottest trend of sporty chic were clear, yet subtle in tone. Instead, the focus was on androgynous play of the classic school girl appeal, with an updated retro look. While Jil Sander's core idea of minimalism and essential simplicity has been left untouched, Paglialunga has managed to keep his mark clear and transparent in each piece sent down the runway, among which the nappa leather socks were the most curious and iconic elements. Although some of bottoms might have been almost 'overworked', it was an interesting interpretation of "skirt over pants", an iconic 1990s look, without taking the trend to literally. Paglialunga's first collection for Jil Sander was a new and fresh outtake on the most classic basic pieces, and we might as well predict that this collaboration will be an enjoyable one to watch in the future.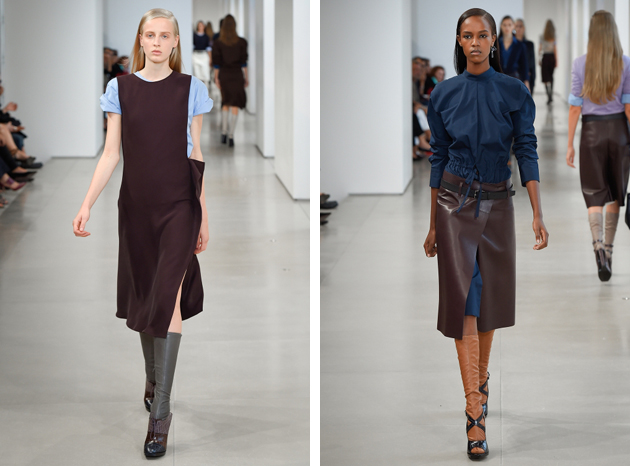 Victoria Edman