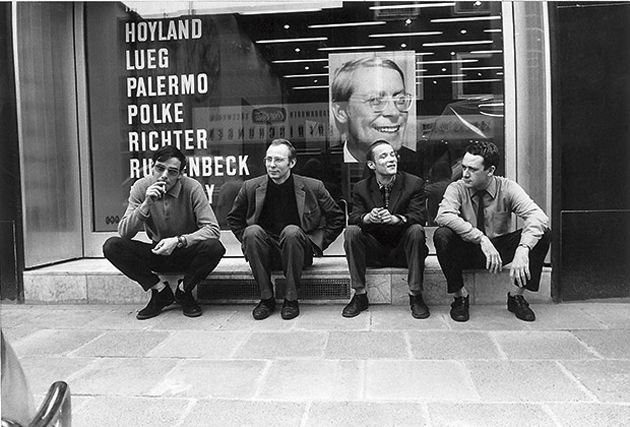 Following the end of the Second World War, Germany undoubtedly developed into a hotbed of artistic talent. Mainly focussing on meaningful and monumental painting and sculpture, German artists reflected on thorny issues of social change raised throughout the then society. The cultural atmosphere of the period – or rather its Zeitgeist – politically and physically divided by the iron curtain is the starting point of the exhibition currently on view at the British Museum rightly entitled .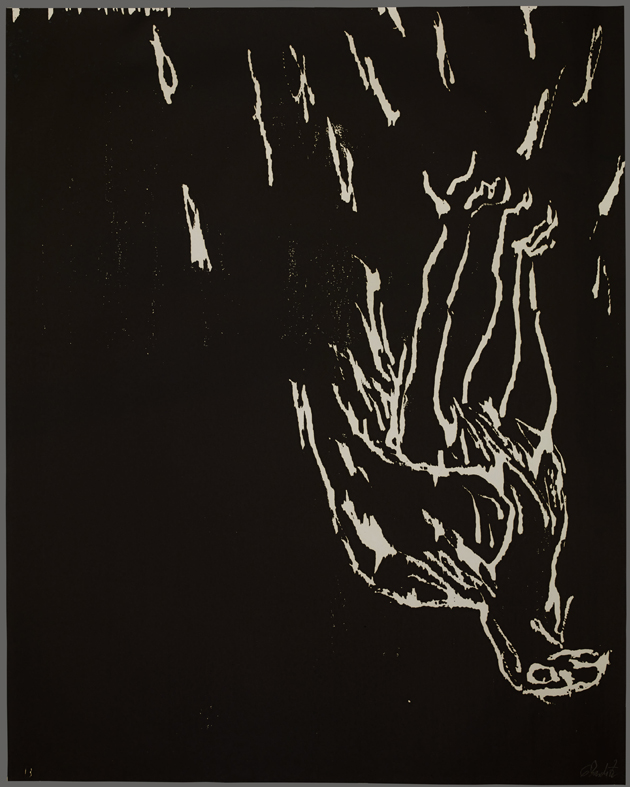 Georg Baselitz (b. 1938), Markus Lüpertz (b. 1941), Blinky Palermo (1943-1977), AR Penck (b. 1939), Sigmar Polke (1941-2010) and Gerhard Richter (b. 1932) would all move from East to West Germany both before and after the borders were sealed in 1961. This would mark them as key players of an art grown breathing the collective guilt experienced by German people, while living the contrast between Capitalism of "free" West and Communism of the Soviet bloc – a collective cultural spirit which this exhibition aims to retrace.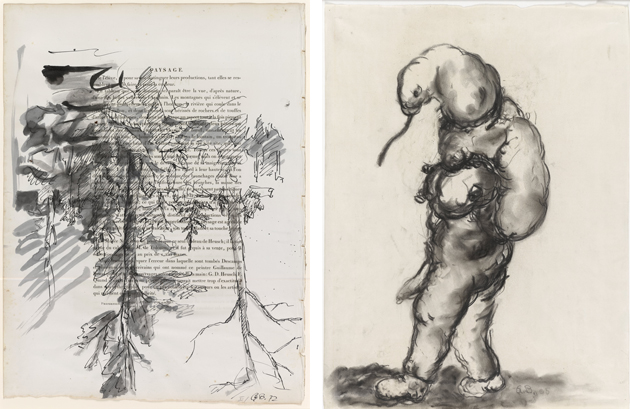 90 works produced during the 60s and 70s by six artists, who still remain leaders of contemporary art scene, are exhibited here as evidence of the reaction of an artistic generation to the heaviness of its recent past. Without a common stylistic fil rouge, but united by an authentic spirit of sharing and exchange, along with a taste for large scale and a pronounced expressive fervor, each artist developed his own personal language. Half-composed by works on paper and canvas, the peculiar research made by Baselitz, central figure of this show, focuses on a vibrant, provocative, somehow brutal figuration characterized by strong and stylistically extraordinary gestural acts. The artist, who challenged the powerlessness of a certain kind of abstraction by inverting his paintings upside down, is particularly able in objectifying an artwork. His upside down works allowed him to go beyond the subjects and maintain his artistic approach in a period when more cerebral forms of art like abstraction, minimalism and conceptualism were imposing their rules.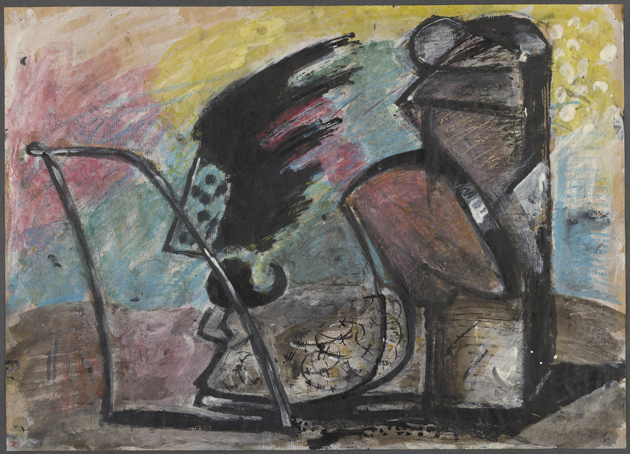 Paraphrasing the curator and art historian Sir Norman Rosenthal "every great artist since the Renaissance who has lived a long time – from Titian to Poussin, from Goya and Turner to Cézanne and then Picasso and Munch – has had to find ways to deal with the need for constant reinvention. After a career of almost 50 years, Baselitz still has the capacity to shock and behave unexpectedly, as he succeeds in being both out of his time and profoundly of it." 34 of the works on display coming from Count Duerckheim's prestigious collection, have been generously donated to the British Museum. The exhibition runs through August 31st 2014.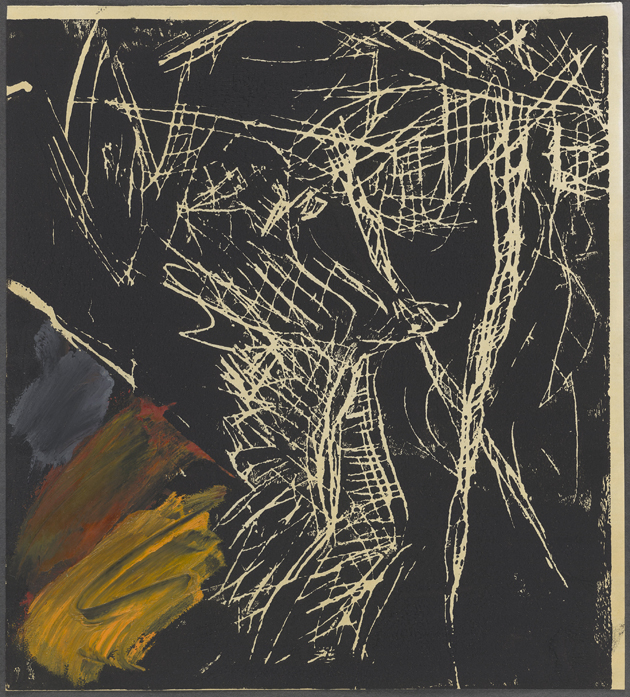 Monica Lombardi – Images courtesy of the British Museum