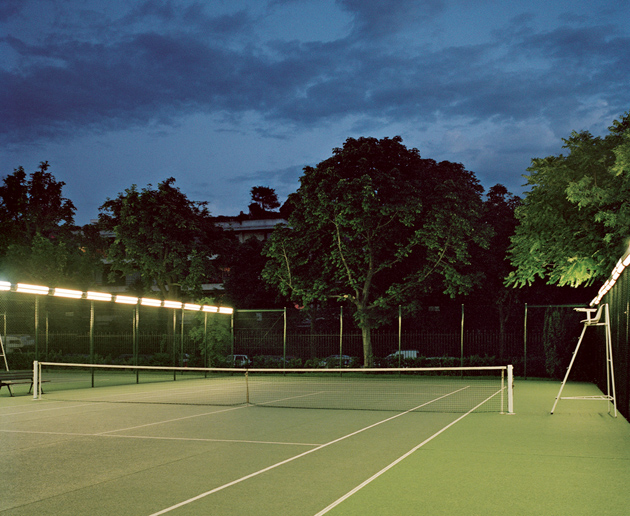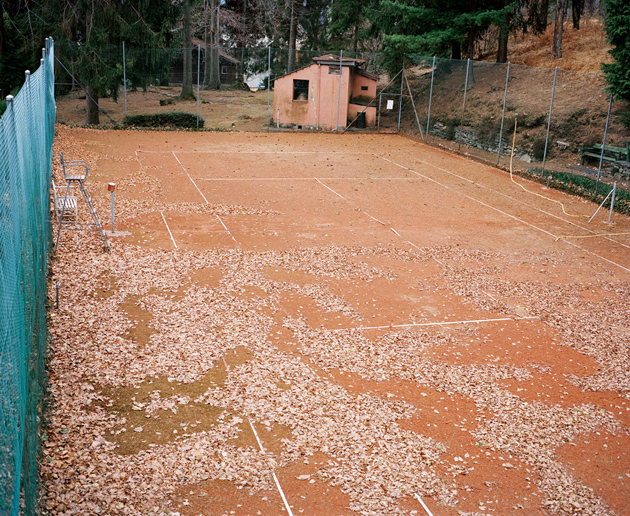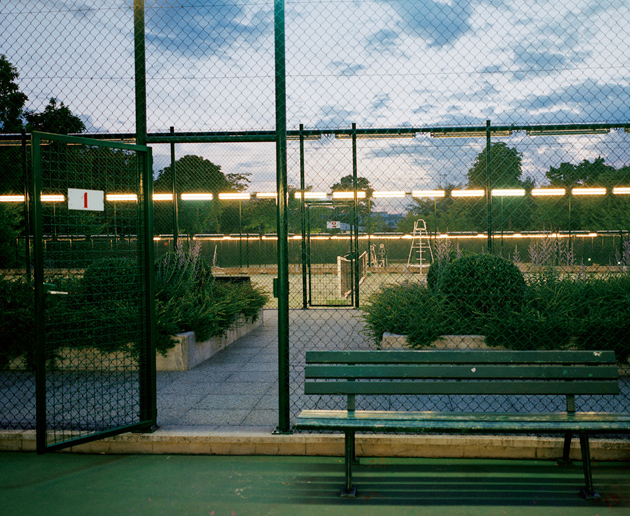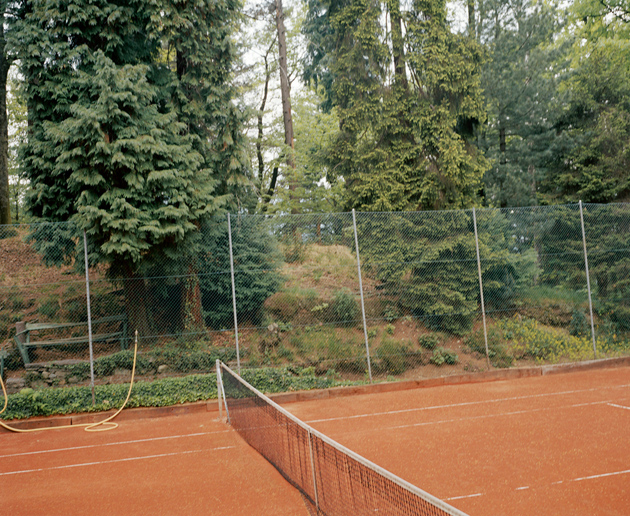 How, when and why did you decide to work in photography?
I started taking photos when I was 12 years old, I had a small Instamatic camera that my parents gave me. Ten years later I went to a photography school in Milan.
What are your influences, do you feel particularly related to any photographer?
I don't know. My early influences include Robert Mapplethorpe, Diane Arbus, Walker Evans, Helmut Newton, while later I became interested in the photographic work of Ed Ruscha, Richard Prince, Cy Twombly, Andreï Tarkovsky.
How do you approach your work and how and why do you choose your subjects?
The final work goes through observation, really looking at things, which can simply take a few moments. Only the mind can transform something into a photograph. If photography was only a mechanical process, all photos would be the same. But, in fact, the different psychological charges come with our different psychological comprehension, and if there is no comprehension, we only have an excess of images. If you think about Instagram, for instance, you can see how people don't know how to look. The subject I choose could comes simply from the everyday life experience, even though I'm particularly interested in the trilogy of life, sex and death.
What do you aim to communicate through your work?
Nothing. The viewer can make his own decision on the meaning of my work.
Tell us more about your Tennis Courts project, how did you start it and why is it so important for you?
I started the project years ago by taking a photo of an abandoned tennis court in the south of Switzerland, close to the place where I grew-up. I'm always drawn back to places where I have lived, the houses and their neighborhoods, ect. I would like to quote the French writer Marguerite Duras: les tennis on les regarde beaucoup, même quand ils sont déserts, quand il pleut…Il y aurait à dire sur les tennis qui sont regardés. There's something about an abandoned-looking place that makes it look like it has a life of its own. I really like it.
What would be your dream project to work on?
Filming relieves my conscience. I just finished my first short film based on a Bukowski novel I read last year. I would like to work on a feature film soon.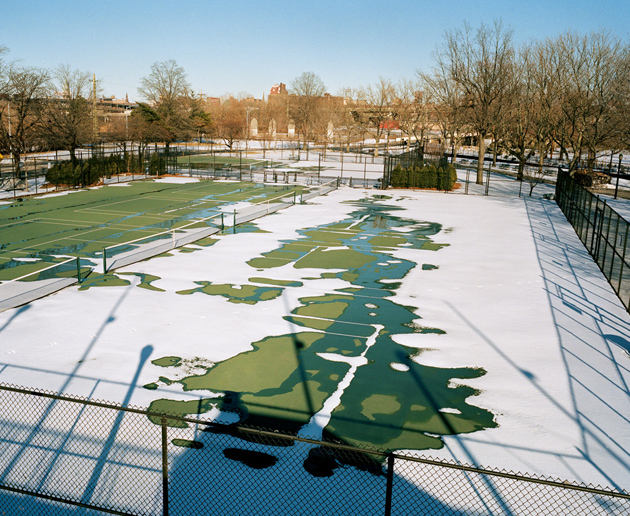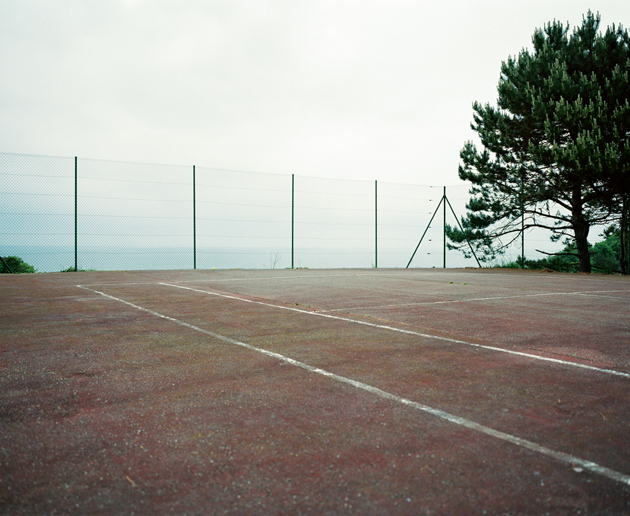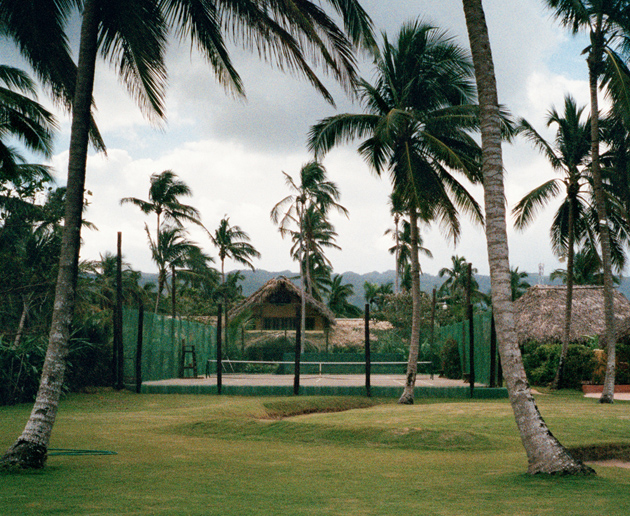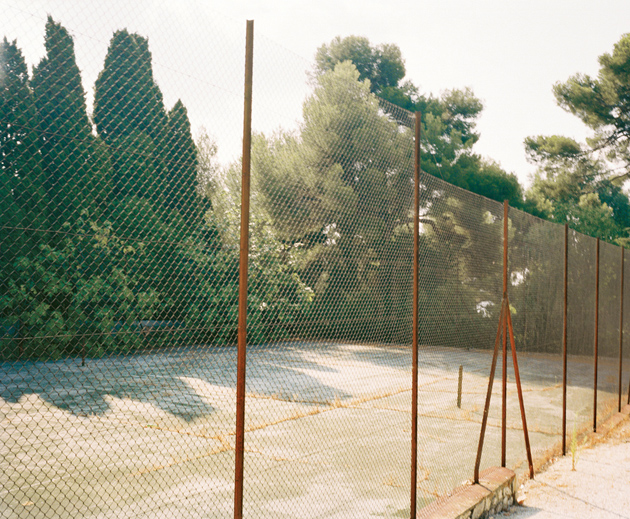 Interview by Agota Lukyte – Images courtesy of

Giasco Bertoli