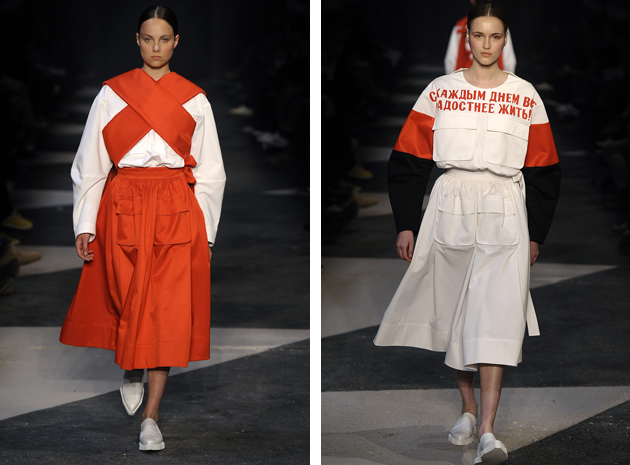 Fashion designer and founder of her eponymous brand, Yulia Yefimtchuk is reluctant to speak about the future. It might be that her Slavic origins and the tumultuous past and present of her home country – Ukraine – have instilled an innate sense of suspicion and doubt and taught her to not take anything for granted. And yet, Yefimtchuk's recent rampant success – following her special Opening Ceremony victory at Hyères Fashion Festival – might well persuade her to think otherwise.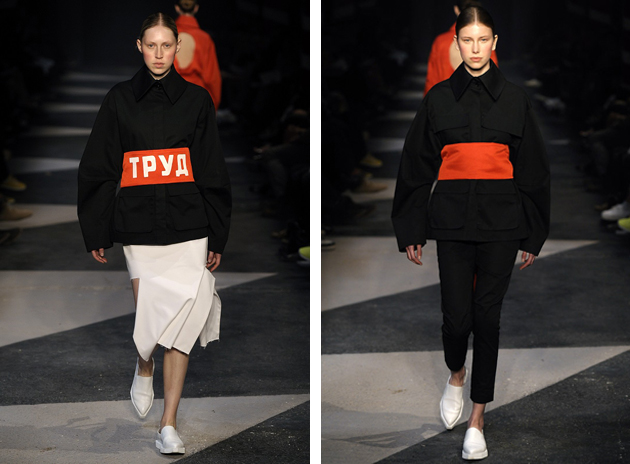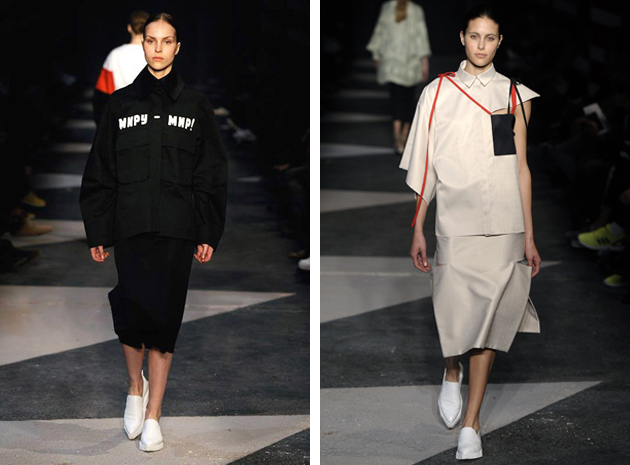 Yulia Yefimtchuk started her career as a fashion designer fresh out of Kiev's Institute Of Decorative And Applied Art And Design, where she graduated in 2010. Since 2011, Yulia Yefimtchuk+, the official name of her brand, has been producing limited edition womenswear collections entirely in Ukraine. You can easily see the influence of Yefimtchuk's favourite designers – Yohji Yamamoto, Rei Kawakubo and Raf Simons – on her carefully drawn, discreet and almost humble collections. Inspired by everyday life, Yefimtchuk's creations are particularly harmonious, clear and linear, with minimalistic cuts, straightforward classical silhouettes and constructive details, such as cut-outs or bows, usually placed on the back.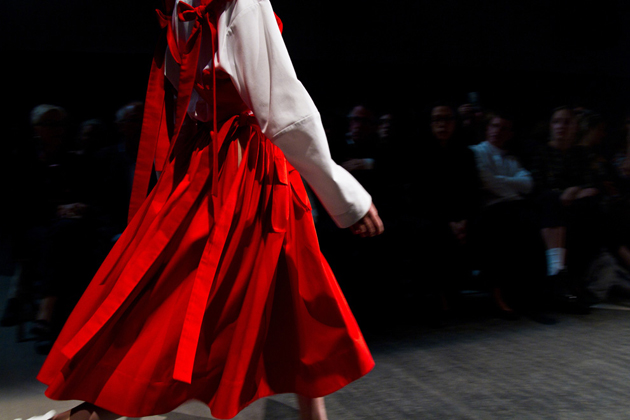 While her previous collections drew from the designer's inspirational themes in a more subtle and veiled way, the series that won her the recognition of Hyères committee, was much more bold and outspoken towards its rich set of references. Drawn from the Russian Constructivist Movement of the 1920s, the collection sports geometric cuts, pure forms and a stripped down aesthetics – deriving both from the iconic graphic and visual arts imagery of the time, as well as the Soviet-era restrained lifestyle. Conceived both as an ode and as a playful critique to her country's past, this collection might be the fashion world's best reminder that beauty can often be found through difficulty and constraint.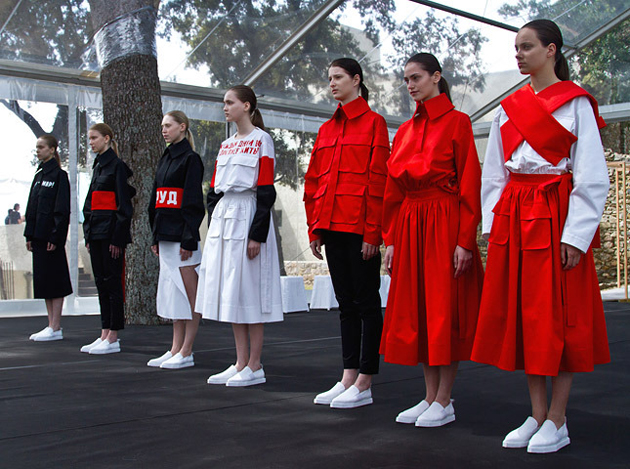 Rujana Rebernjak