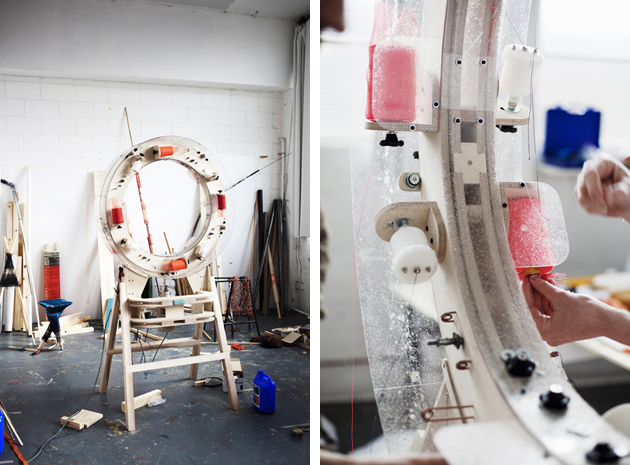 Two days ago an assemblage of strange structures, thread and machines has taken over Gustavsbergs Konsthall in Sweden. What might appear as an architectural playground, a weaving laboratory, a crafts workshop and a design research studio, is actually an exhibition by Anton Alvarez, a Swedish-Chilean architect and designer, known for his bizarre device – a spinning plywood Stargate – which he calls the Thread Wrapping Machine. Titled "Thread Wrapping Architecture", Alvarez's solo exhibition at Gustavsbergs Konsthall is based on a new version of his particular machine, able to produce objects and architectural elements on a monumental scale.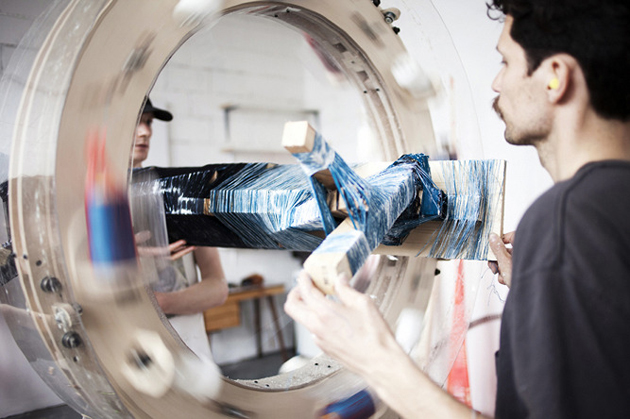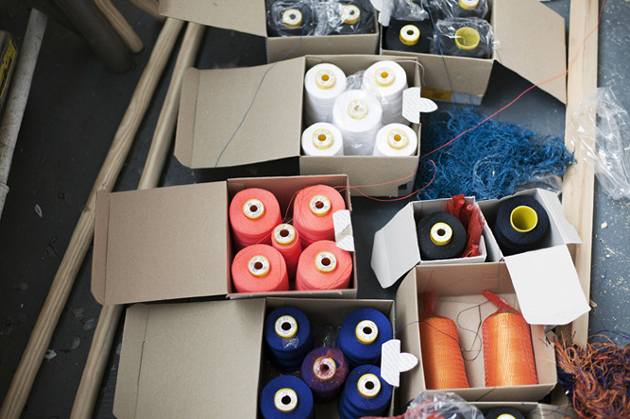 The aim of "Thread Wrapping Architecture" is to activate "new encounters between technology, craft skills, design, architecture and art", questioning their mutual relationships, their influence on our everyday reality and their possibilities for future development. The particular structure of the machine also questions – what happens in the artistic investigatory process and how do alternations between a controlled order and pure chance influence the result.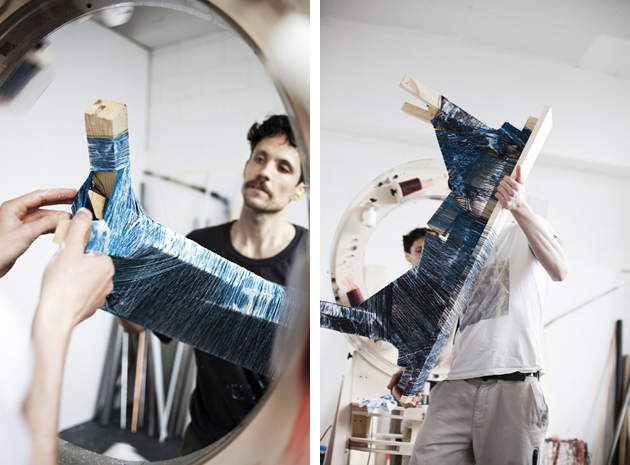 "Thread Wrapping Architecture" is the continuation of Alvarez's Thread Wrapping Machine project initiated while still a student at the Royal College of Art in London. The Thread Wrapping Machine is a tool to join different types of material with only a glue-coated thread to bind the objects. No screws or nails are used to join the different components of the furniture. By using this construction method, materials such as wood, steel, or plastic can be joined to form objects and constructed spaces, offering both a new way of understanding the use of materials and technological possibilities as well as proposing an unorthodox design process.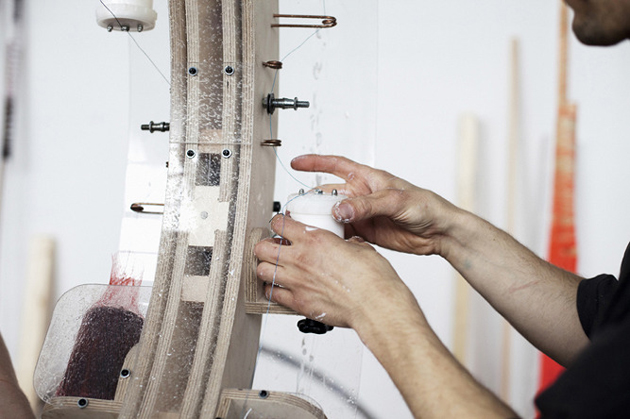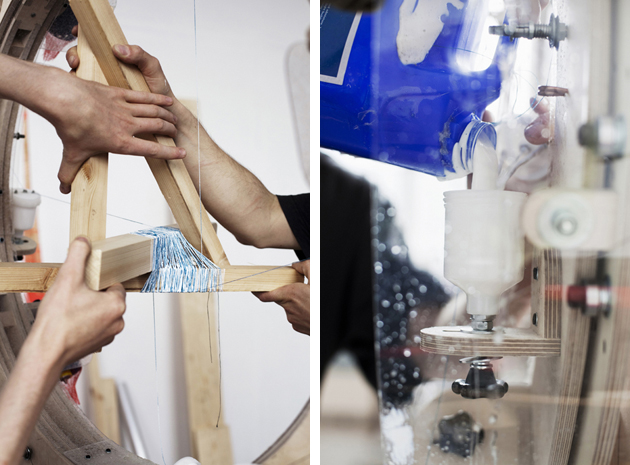 Alvarez describes the project: "The art of using the tool and of practicing the craft is still at an early stage and is in a state of constant development. By working with my invention I am constantly learning new ways of creating objects using the thread-wrapping technique. I can assemble wood, plastic and metal without using nails, screws or traditional methods of assembly. The object is held together by fine yarn which is covered with glue during the wrapping process. Repeated wrappings create strong, load-bearing joints at the same time that the item being created is covered with a decorative surface of differently coloured yarns."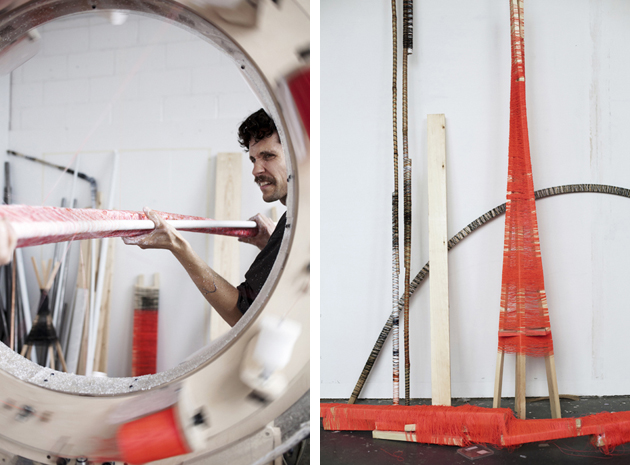 "Thread Wrapping Architecture" will be on show until September 14th 2014 at Gustavsbergs Konshall.
Rujana Rebernjak