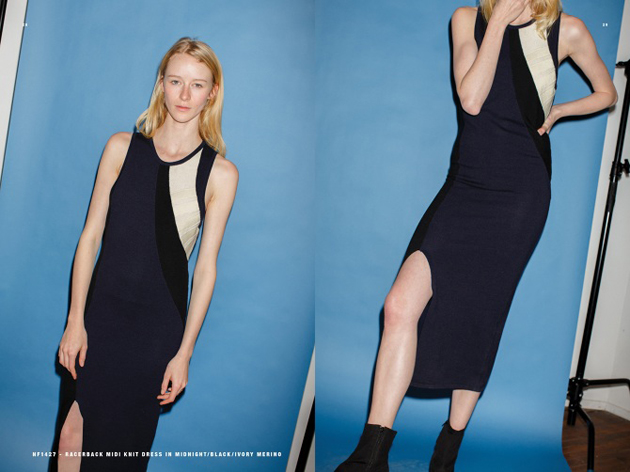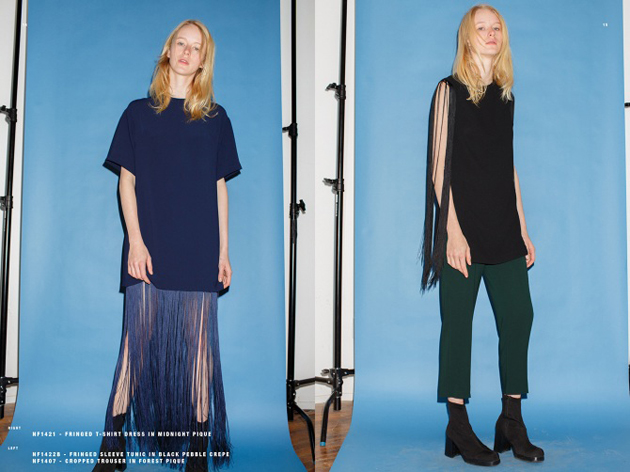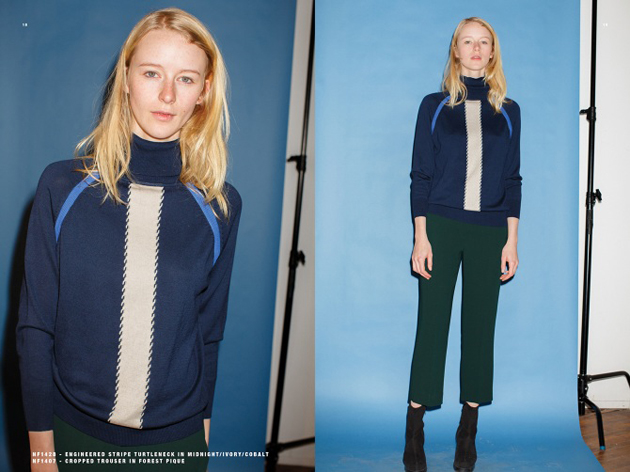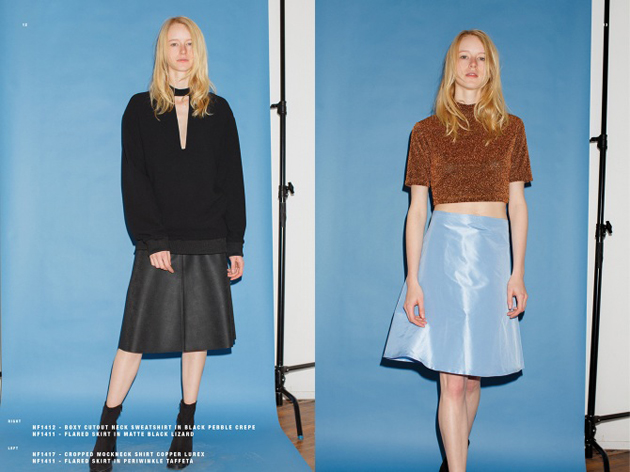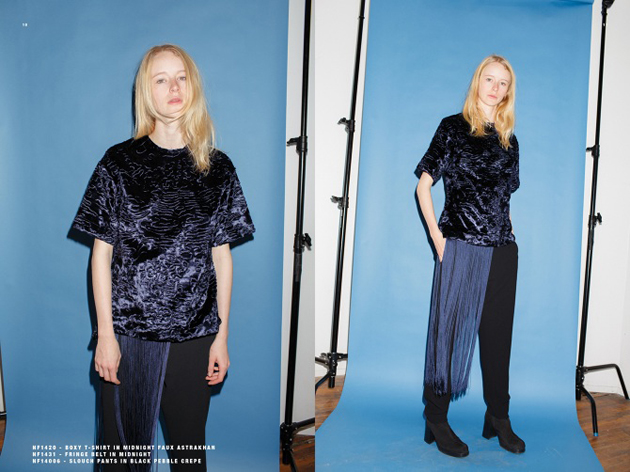 Origins and background story: NOMIA designer Yara Flinn has become one of the hottest appointments during the New York fashion week calendar, only a few years after she began showing there her collections. While still an art college student, Yara started experimenting with fashion in a very conceptual way – making handmade pieces and just messing around. In fact, during that time, she also staged a runway show which was more about a live video projection, than showing actual clothes, but she didn't really pursue a career as fashion designer until she graduated and started working at the Fondazione Prada. She took the time to make a few pieces and bought some patterns she would later tinker with, discovering to be more of a process driven person. Her unique method came about by draping which helped her visualize what she wanted to make while, at the same time, revealing what she was putting together. That is how NOMIA came about, apparently by accident and pure chance.
Trademark: NOMIA pieces have a real sportswear flair and a minimal aesthetics. Therefore, it might not come as a surprise that one of Yara's favourite designers is Helmut Lang – known for his concept of making utilitarian things, combining a fashion forward look with sportswear – a smart choice when you are designing for a New York kind of woman – a city where an effortless look is the best choice you can make.
Collections: For this Fall 2014, Yara Flinn channeled her nostalgia in a modern way. She paired Lurex-flecked mock turtleneck dresses with clean parka coats that looked pretty in pastel-coloured taffeta, for example, and matched cropped sweaters with crepe maxi skirts boasting killer high slits. For this collection, the young designer has been more playful in terms of introducing colour and experimenting with special fabrics; she latched on to still-happening fringe, which accented several pieces including a boxy T-shirt dress and split-seam tunics. Other highlights included a bomber jacket that came in plush, Astrakhan-effect velvet, and patch-pocket jumpsuits that gave off a utilitarian vibe.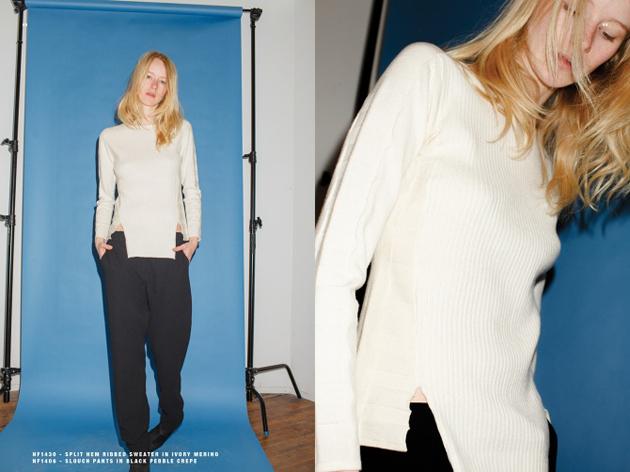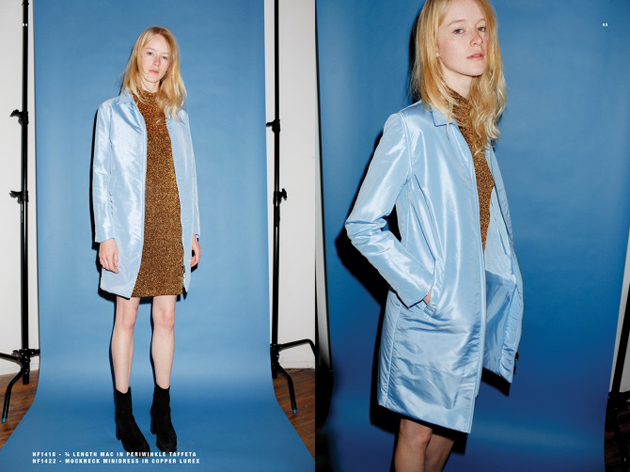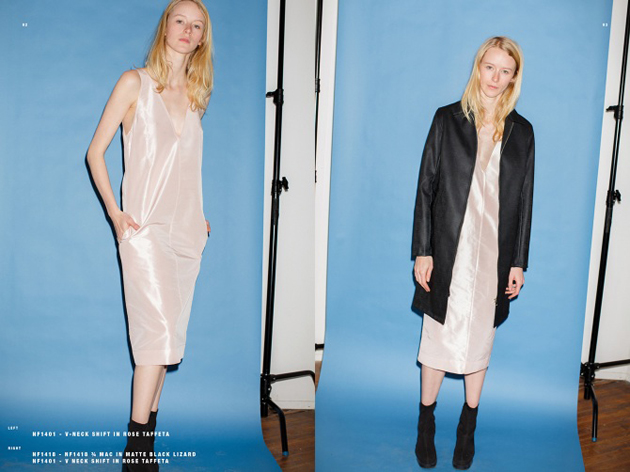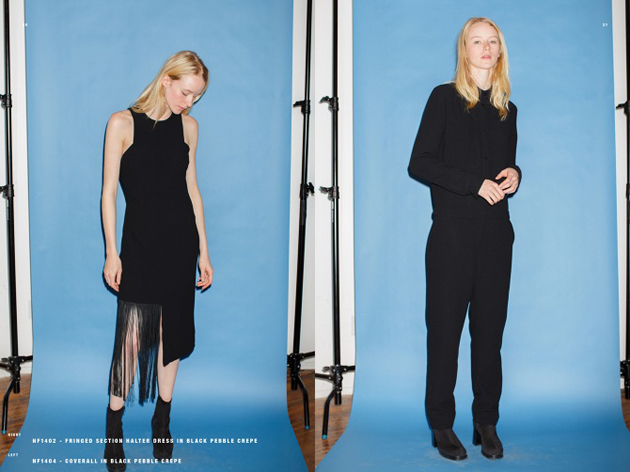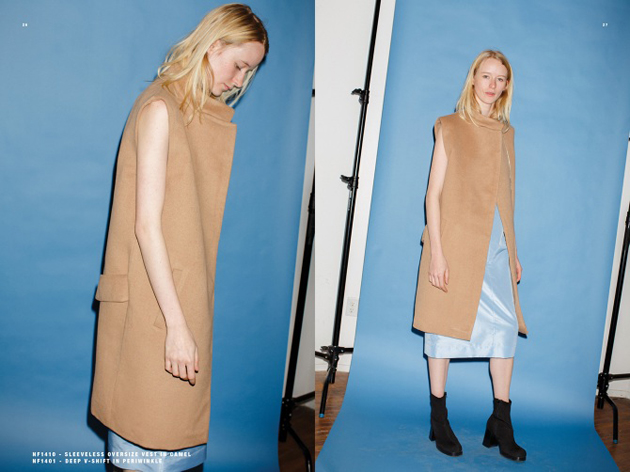 Chiara Tiso