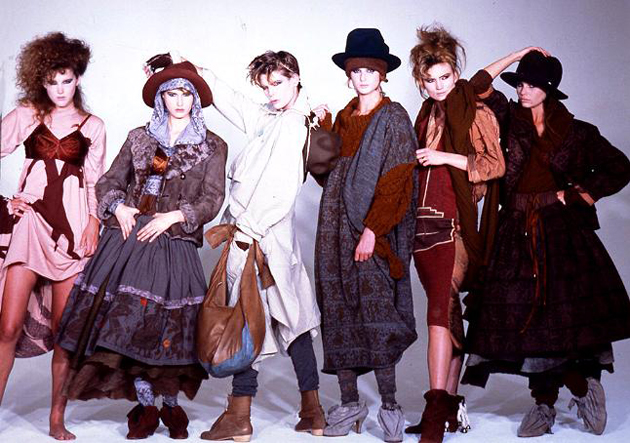 Have you ever asked yourself about the very first bra? The underwear garment that was the cause of feminist fights for decades, saw its first appearance back in 1913. It was initially designed by Mary Phelps Jacob, enjoying, only a year after its creation, quite a lot of success.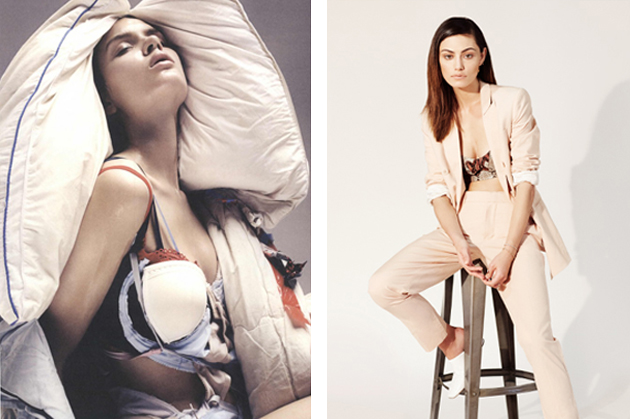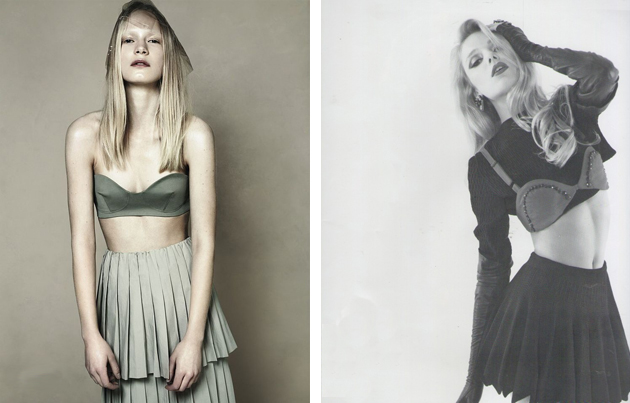 In a more recent fashion history, the relationship between underwear and design cannot be understood without mentioning Vivienne Westwood. The mother of punk movement in fashion was the one who coined, back in the 80s, the statement "underwear over outerwear" as a sign of rebellious attitude and ferocious female protests, first seen in her Buffalo Girls collection. Westwood's attitude and design could easily be linked with a more recent collection my Miuccia Prada. For her SS 2014 runway, "the intellectual fashion designer", as Prada is often reffered to, created a decorated bra styled over coats, T-shirts and dresses.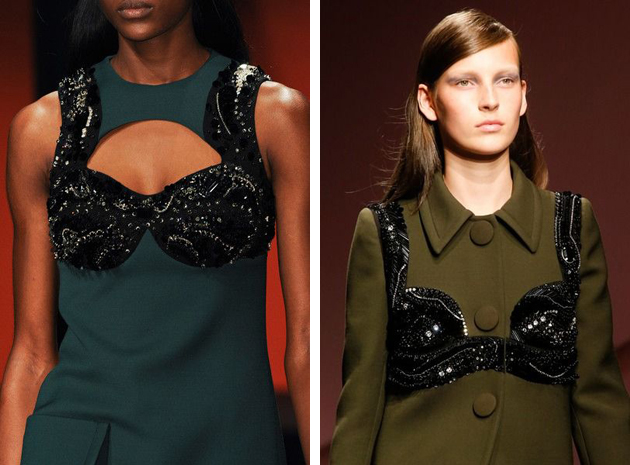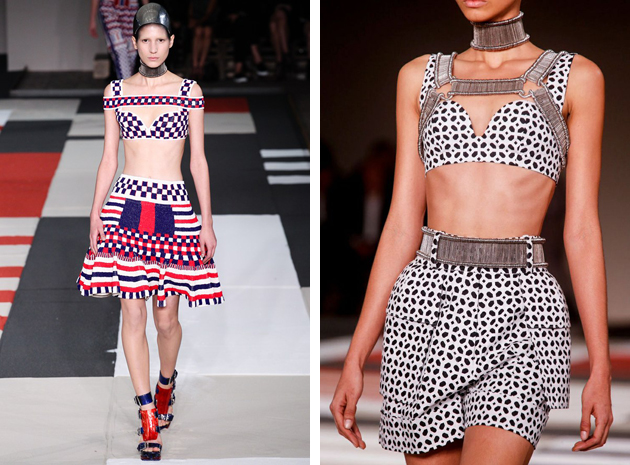 Nevertheless, during the last fashion shows, many designers have sent their models down the catwalk wearing bras, with apparently no particular underlying meaning, other then their aesthetic appeal. We are not talking simply about crop-tops, but actual bras, which has become a symbol of femininity – meant to be shown rather than hidden. Michael Kors chose a vintage look – a strapless top paired with a longuette skirt – where the printed motif underlines a certain kind of elegance while the high waist silhouette emphasizes the body's shapes.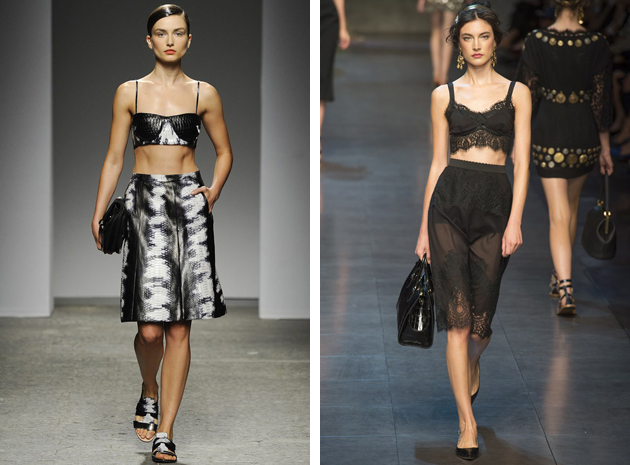 Dolce&Gabbana took a different kind of approach: linked to the past of Magna Grecia, for the SS 2014 collection the Italian brand showcased a particular kind of lingerie matched with pointed pumps and big gold earrings. On the other hand, Ports 1961 and Alexander McQueen, have imagined a different kind of woman: an evident sports vibe for the first one, with tight straps and coco leather cup; an optical pattern and constricted shapes for the other.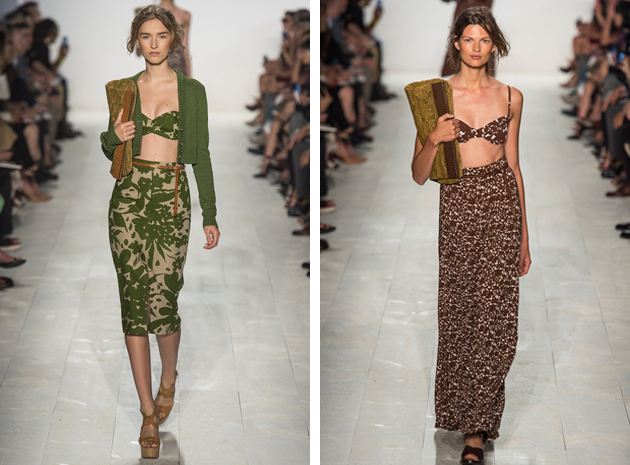 However, a bra as an actual piece of clothing is not something anyone can wear: if you aren't aiming for a particularly bold feminist statement, styling a bra might prove to be a though challenge.
Francesca Crippa