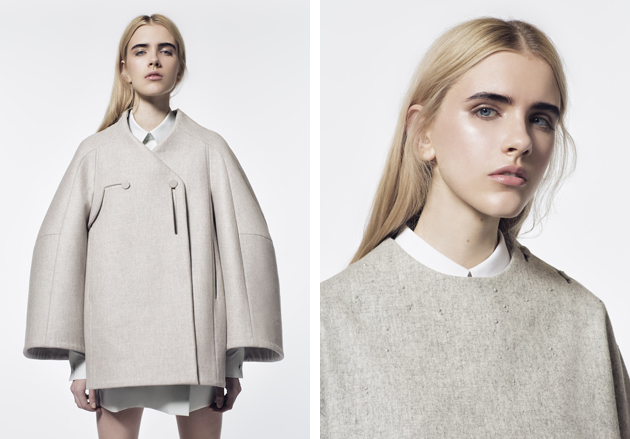 An the end of April 2014, the 29th Hyères International Festival of Fashion & Photography was held at Villa Noailles in the south of France. The main focus of the annual festival is to spotlight and honor new talents in the fields of fashion, architecture, design and photography, and this year's edition was no exception.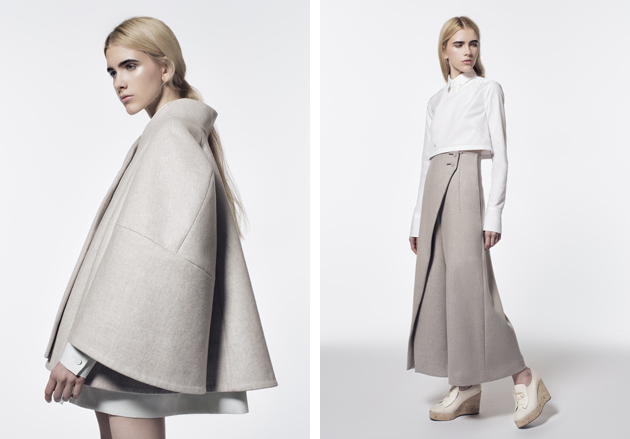 The Hyères Festival has a long tradition of awarding up-and-coming designers: former winners and contesters are top designers such as Viktor & Rolf, Matthew Cunnington and Sandra Backlund. This year, the winner of the Première Vision Grand Jury Prize, is the Japanese designer, Kenta Matsushige. After graduating from the Chambre Syndicale de la Couture Parisienne in 2012 the young designer is now living and working in Paris. Kenta Matsushige says that the aim of her project was to create a urban and modern collection whilst respecting hinabi – the pastoral beauty – which is in opposition to miyabi – urban beauty. The winning collection was therefore inspired by his home country – the architecture of Japanese museums, the peace and the traditions of the countryside.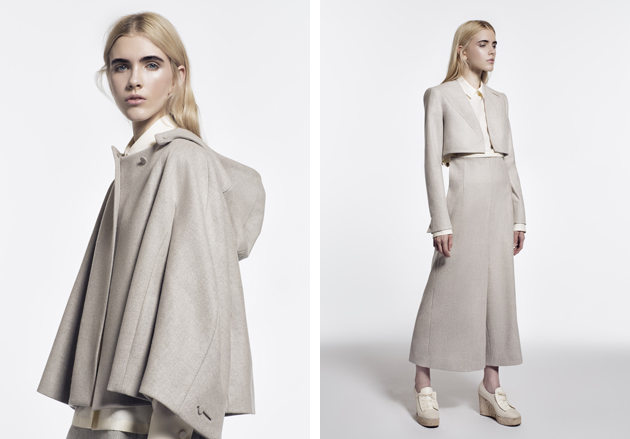 Matsushige and nine other talented participants of the Première Vision Grand Jury Prize-competition, showed their work on a catwalk in front of the public and this year's jury, led by the creative directors of Kenzo, Carol Lim and Huberto Leon, together with actress Chloë Sevigny and the InStyle USA Fashion Director Eric Wilson, who crowned Kenta Matsushige the winner of this year's top prize, giving him the opportunity to show his upcoming collection at next year's edition of the festival. A second part of Matsushige´s prize is the opportunity to work with the French artisan organization Ateliers des Métiers d'Art, which will finance the development of five looks created by the young designer. Kenta Matsushige's future looks to be as bright as that of other former winners of the Hyères Festival and we are looking forward to seeing what he will do next.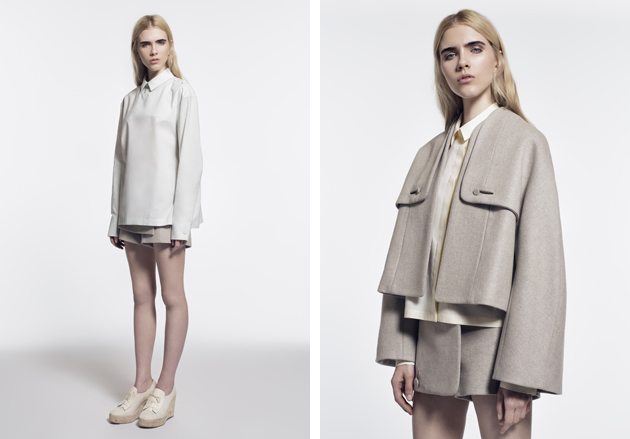 Hanna Cronsjö