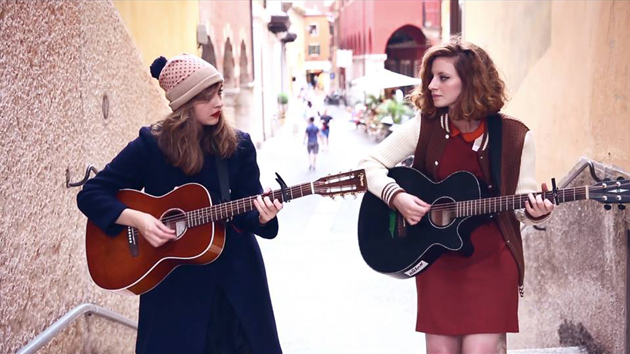 Cecilia and Adele form The Lovecats: how did you two meet and how did you start working together as a duo?
We've met by chance in November 2010, and we've immediately clicked music-wise. In fact, that same night, we went to a rehearsal room and started playing together and a few days later we'd already decided we should start playing together. The idea behind The Lovecats was born in a 40km radius separating Legnago and Verona, and now lives in 40 square meters in Milan.
Listening to your music and looking at your appearance and visual flair as a female duo, other similar artists soon come to mind – My Bubba, Pascal Pinon, First Aid Kit (it may even seem to obvious) – do you feel a connection with them or do your influences come from a different sphere?
Yes, we are often compared to those artists, and we feel it's quite normal to sort of compare female duos. Nevertheless, we don't only listen to Bob Dylan, Joan Baez or Nick Drake, or other folk-ish artists; rather, we are influenced by punk, hardcore, new wave, emo, shoegaze and many more.
How do you write your songs? Is there a process, a recipe, you follow or is it spontaneous?
Our songs are all written quite spontaneously, since they are tied to specific life experiences and emerge directly from those experiences.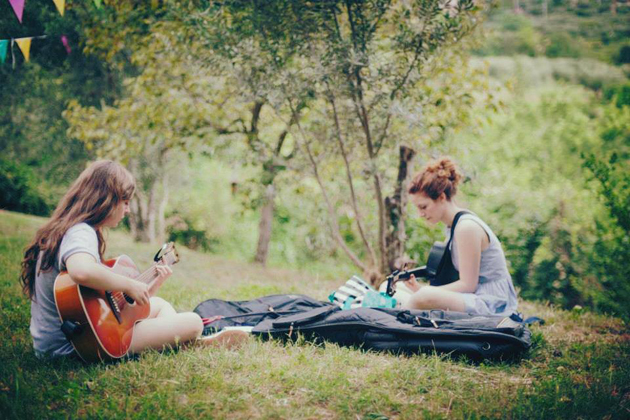 The issue of playing in English rather than Italian, is a long and debated one: why have you decided to play in English?
It was a spontaneous choice, mostly due to the fact that we've both listened international rather than Italian music. The Italian language is beautiful but its musical transposition is quite difficult. When you manage to do it, the results are amazing, but you have to be extremely talented to do so. On the other hand, English transposition is quite simple to do, whereas writing interesting texts in English is quite difficult. For us, choosing English was a sort of a challenge, while at the same time it was a conscious choice in trying to reach a broader public.
You are both originally from Verona, but currently live in Milan. What are the differences between those two cities, musically speaking?
Naturally, being much bigger, Milan is much more varied and rich, musically speaking. In Verona, there are only a few places where you can play live and it is one of the main reasons why bands born in Verona try to leave the city – to make their music known to a wider audience.
How did you meet your label, diNotte?
The guys from diNotte have contacted us in the summer of 2012, asking when they could hear us play live. They came to our concert in Brescia, and we've immediately clicked, it was a really nice surprise.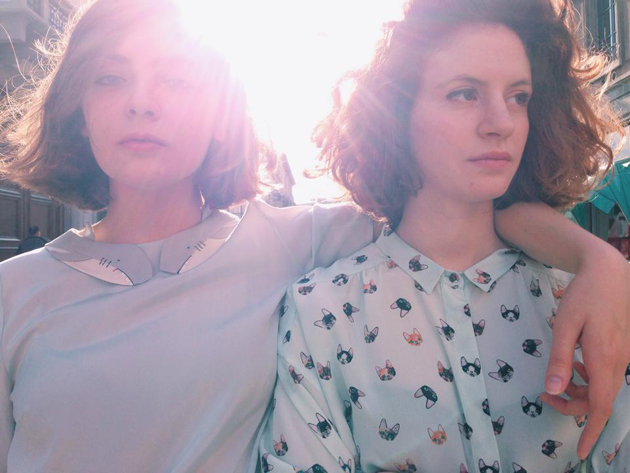 Have you ever thought about opening your band to other musicians – maybe becoming a trio or a band?
Well, we're already doing it in part: we have played on numerous occasions with our drummer friend, Niccolò Cruciani, who usually plays with C+C=Maxigross and with whom we work really well. Anyhow, yes, we'd like to grow and change a our formation a bit, but this is something we'll discuss further in the future.
How did Mi Ami go? It was the first time you've played in front of such a large audience.
Yes, for the first time we could play in front of such a large audience and we were really scared. We've had some technical problems with the audio, but since we've received a lot of positive feedback, all in all it went quite well.
How did you collaboration with Lazzari store come about?
Alice Lunardi, Lazzari's stylist, has heard some of our music thanks to a friend we have in common and liked us a lot. Therefore, she asked the permission to use one of our songs for Lazzari's spot and we were, quite frankly, super happy about it. We love Lazzari and working with them was really nice.
We're already in April, so this question comes a bit late, but what do you expect from this year, 2014?
We're hoping for a lot of things. We'll be playing a lot this Summer in some really nice places. We have some other projects we've been working on, but we can't say anything about it yet.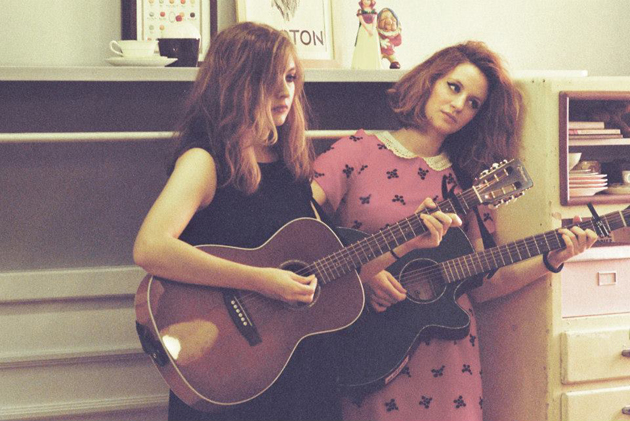 Enrico Chinellato