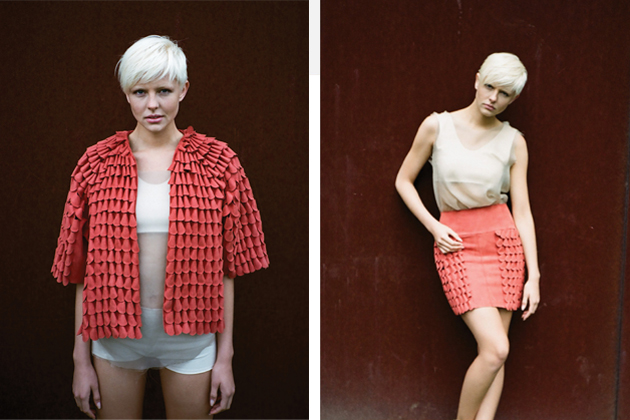 With innovative material combinations, eye-catching collections and great construction, the London-based designer, Sophie Rowley challenges our perception of fashion. After graduating with a BA from fashion in Berlin, Sophie Rowley moved to London to do an MA in textile and material at Central Saint Martins. She is now working as a freelance designer at the Studio Toogood and has collaborated with brands like Hermès, Diane von Furstenberg, and Alexander McQueen, but her own designs are as interesting as the brands she has worked for.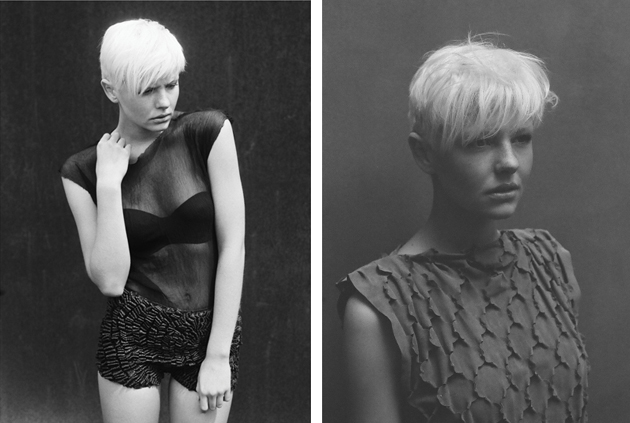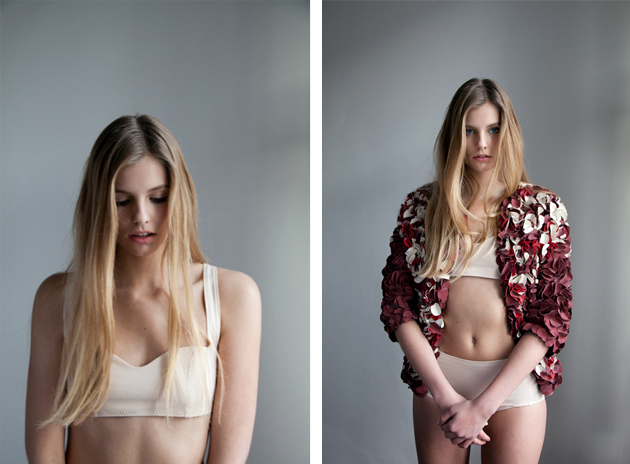 Rowley´s own collections are all influenced by the modern society and the topics of today. Her bachelor collection "Deepwater horizon" which was shown at Mercedes-Benz Fashion Week in Berlin 2011, was, for example, inspired by the oil catastrophe in the gulf of Mexico and the contrast between the beautiful underwater world and the environmental disaster caused by the oil. Her environmental interest is also shown in her choice of materials, which in this case were leftovers from the automobile industry. Her other collections share the same spirit, and are also made of unexpected or reused materials, an example of which is a sweater made of knitted paper.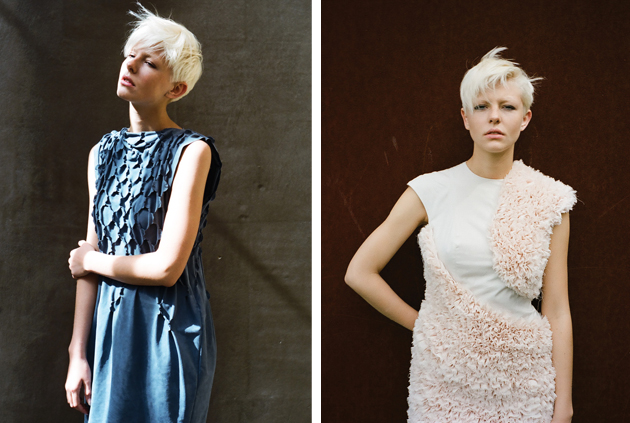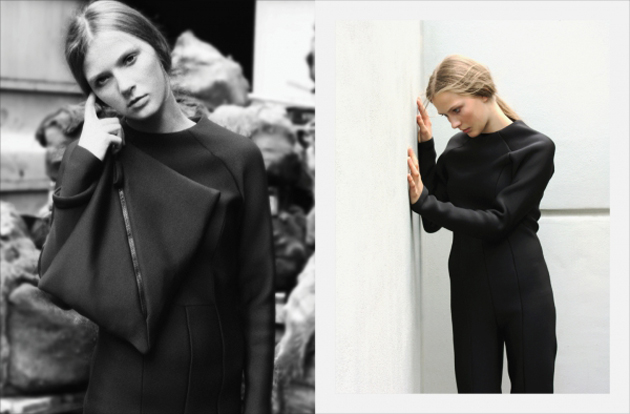 In terms of materials, the structure of her creations and the great construction and sewing skills that lays behind them, Sophie Rowley is remaking the definition of what fashion is and what it should be made of. She is therefore an important and inspiring example of a designer who challenges both herself and the rest of the industry to seek new ways of interpreting the concept of fashion itself.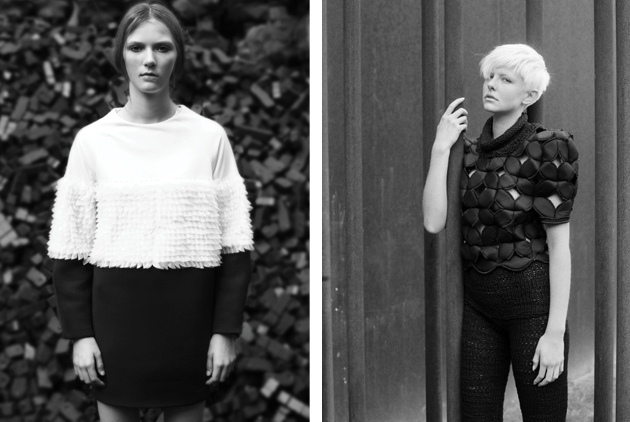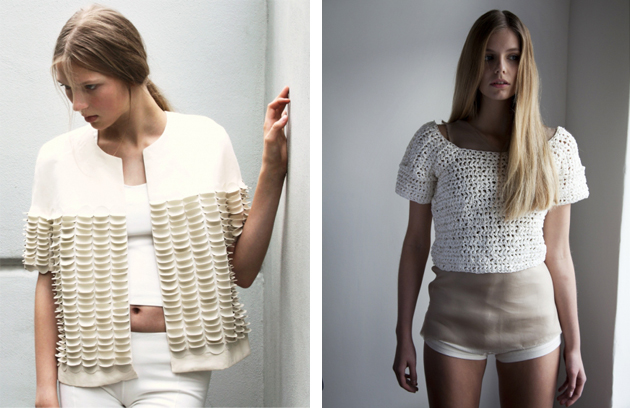 ‏Hanna Cronsjö