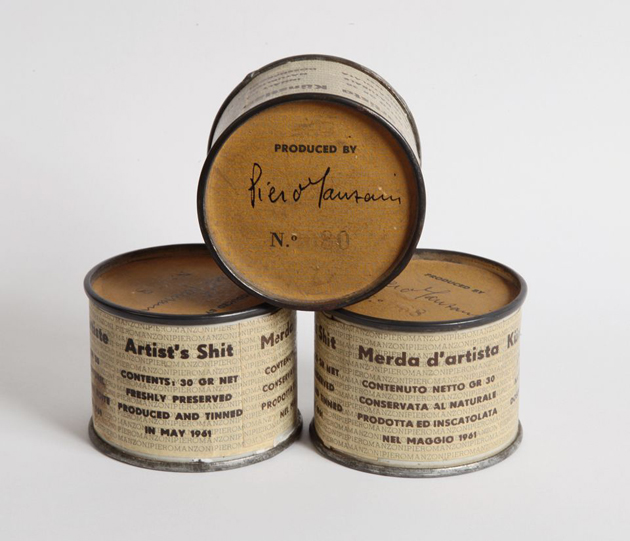 This is a good period of the year for art lovers visiting Milan, since the city resurfaced out of its winter stupor with a high-level exhibition schedule. Besides its mainstream shows devoted to grand masters Kandinsky and Klimt, Palazzo Reale is also the home of a retrospective devoted to the genius of Piero Manzoni (1933-1963), one of the most significant and innovative Italian artists of the 20th century avant-garde.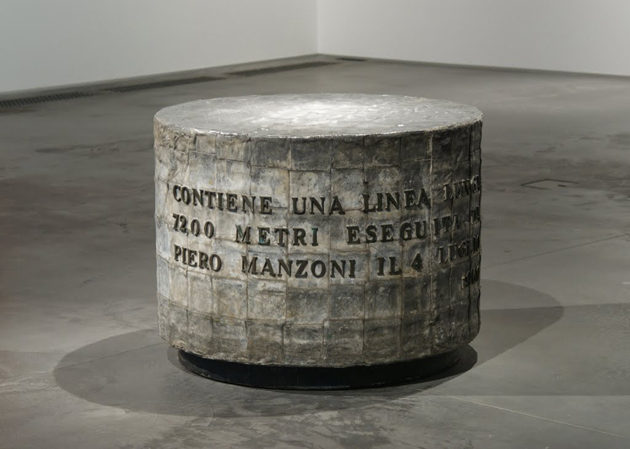 The show, guided by a clear and essential path and a well-arranged set-up, retraces the short but striking career of the Milanese artist, displaying a selection of works that represent the main topics of his distinctive research: from the informal pieces of the early years, partially influenced by Enrico Baj and Lucio Fontana, to the famous Merda d'Artista (1961), undoubtedly his best-known work. It is amazing to see how Manzoni, within a short lapse of time, was able to leave his mark, bringing to question and satirizing the status of art object as it was conceived until that period.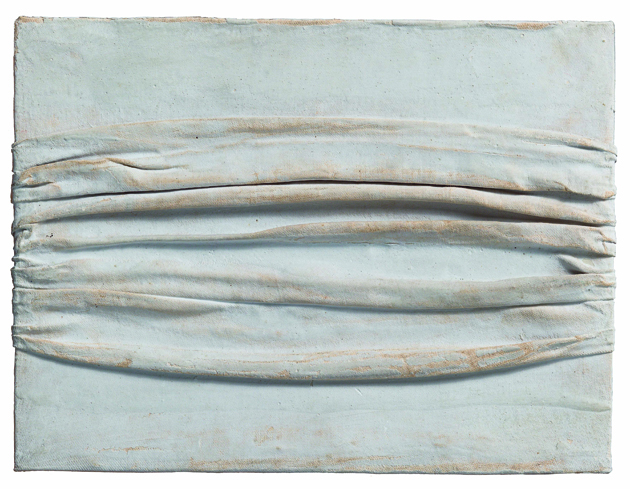 In 1957 the artist initiated the series Achromes, white canvases soaked with glue and coated with gesso and kaolin (white clay often used in the manufacture of porcelain), which created three-dimensional surfaces; then in 1958 founded, together with Enrico Castellani and Agostino Bonalumi, the magazine "Azimuth" and the Azimut gallery, where he first exhibited his Lines, continuous ink marks traced on stripes made of paper of different length, rolled and closed into a tube with a tag explaining the content and sold by the meter – this work reached its peak in Linea Lunga (Line 7200m) created in Herning. During the '60s Manzoni worked on the Corpi d'aria (Bodies of air) and produced Fiato d'Artista (Artist's Breath), a series of red, white and blue balloons, inflated and attached to a wooden base inscribed "Piero Manzoni- Artist's Breath". The material necessary to create the work was wrapped in a wooden box and sold with a user's guide, while balloons inflated by the artist himself had to be payed extra. As in later Merda d'artista, this work also looked into the value of each artist's act, underlying it in an ironic and provocative way.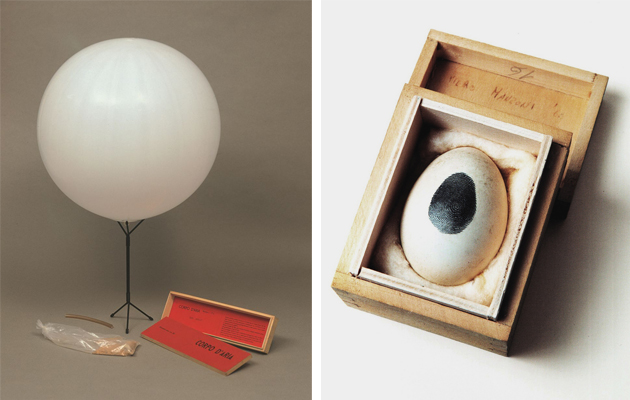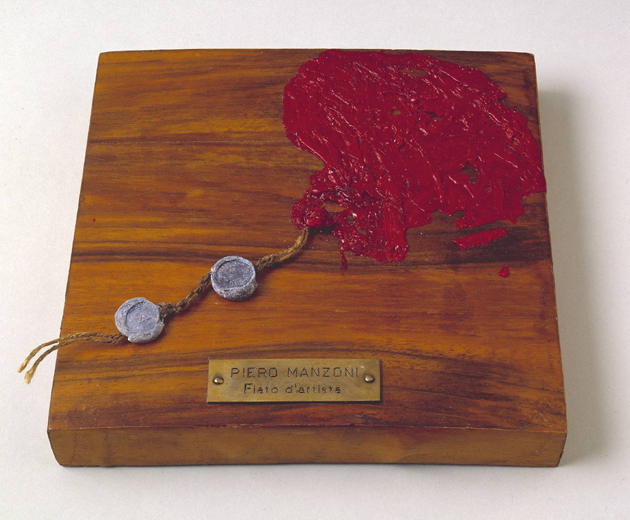 Beyond the Basi Magiche (Magic basis), a series of wooden plinths that could be stood on to acquire the status of a 'Living Sculpture', the exhibition shows the Uova (Eggs), hard-boiled eggs certified by Manzoni's fingerprint. These groundbreaking sculptures could have been eaten, creating a spiritual and physical union with the artist or kept in a small case that recalls the worship of relics. In both cases, there is a strong reference to religious themes and an important anticipation of the relational art developed during the mid-1990's, aimed at creating a contact between artists and their audience, in a dialogue where process and motivation become more meaningful than the final artwork.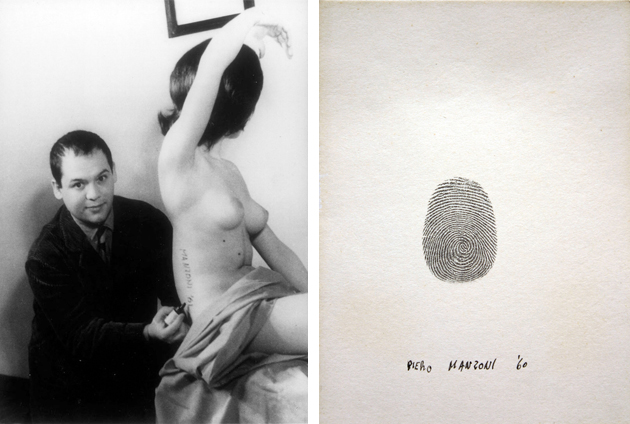 Piero Manzoni 1933-1963 will run through 2nd June 2014.
Monica Lombardi