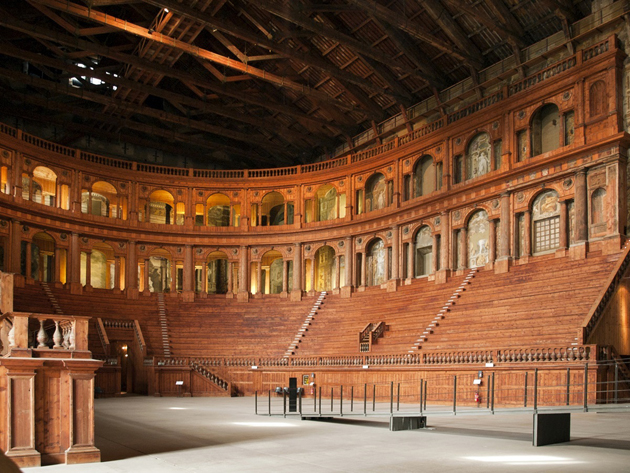 Teatro Farnese (Farnese Theatre) is one of the most breath-taking sites in all of Parma and Italy. Built in 1618 by order of Ranuccio I, duke of Parma and Piacenza, and designed by the ferrarese architect, Giovan Battista Aleotti, the theatre was built to celebrate the passing of Cosimo II de' Medici through Parma on his way to Milan to visit the tomb of San Carlo Borromeo.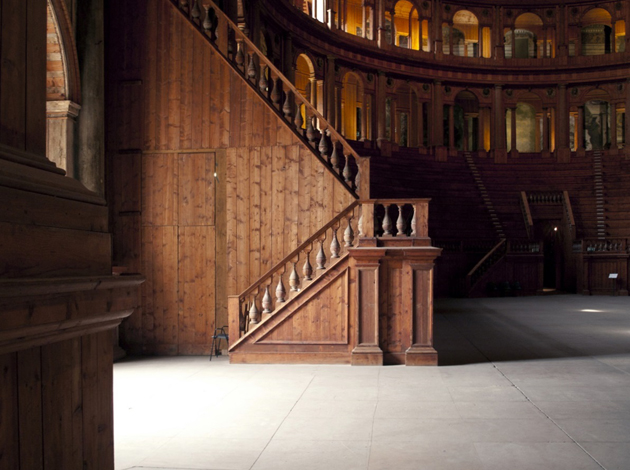 However, Cosimo II de' Medici cancelled the trip to Milano due to health problems, and the theatre would be inaugurated only 10 years later in the occasion of Margherita de' Medici's marriage with Duke Odoardo. For the occasion, the theatre hosted the "Mercurio and Marte" (Mercury and Mars) regal tournament written by Claudio Achillini with music by Claudio Monteverdi. The peak of the spectacle was an extraordinary "naumachia" (naval battle) for which the entire parterre was flooded with pumps located underneath the stage. The theatre also featured a special balcony for the Dukes, a precursor of what would become the royal booth in greatest theatres around the world.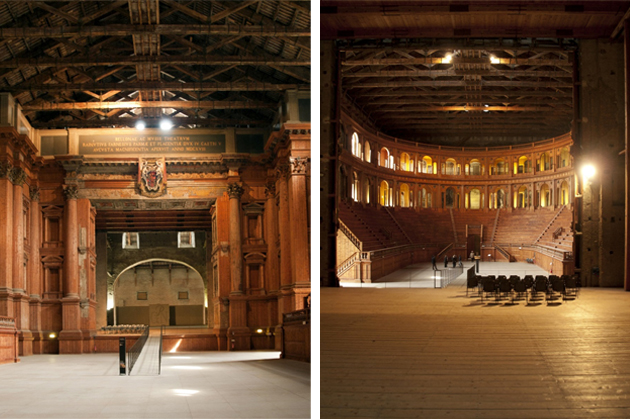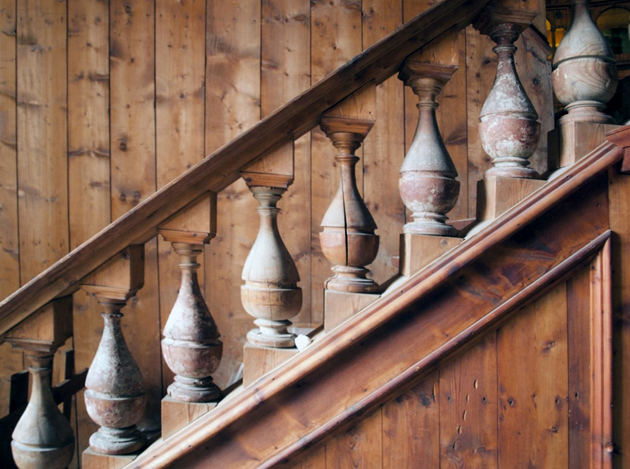 Teatro Farnese was built entirely out of painted wood and plaster, in order to resemble more expensive marble. During the Second World War, the theatre was subject to bombing and almost completely destroyed; a restoration underway during the 50s brought the theatre to its original splendour. The restructured sections were nevertheless left bare in order to highlight the extent of the damage. Some consider Teatro Farnese to be the first theatre with a proscenium arch, that is, a theatre in which the audience views the action through a single frame. The age of Baroque took off from Teatro Farnese with its spectacular stage effects, while its auditorium recalled that of an ancient theatre.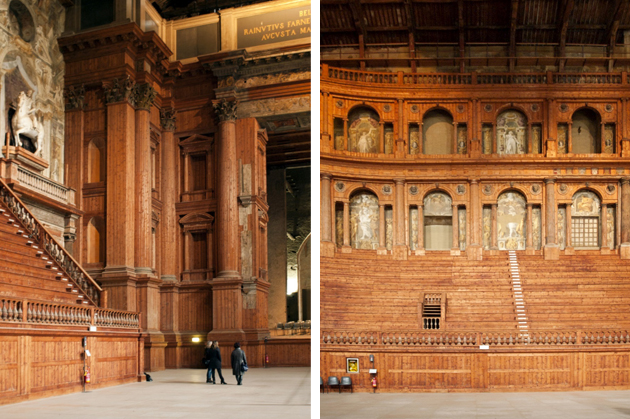 Due to its complicated nature and extremely high costs of show production, the theatre was only used nine times from its inauguration, mostly for ducal marriages or important state visits. The last show dates back to 1732, after which it was left to ruin until the bombardment of 1944. In the meantime, many well-known artists came to visit the theatre, expressing their complete astonishment both by its beauty and state of decay, among them Montesquieu, de Brosses and Dickens, who even mentioned it in his "Pictures from Italy".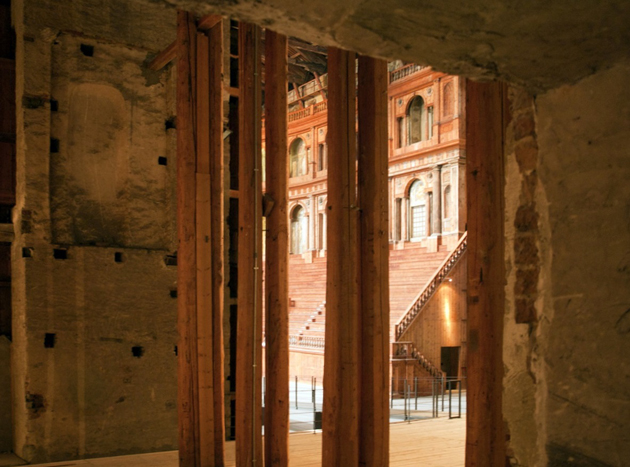 Dickens wrote: "There is the Farnese Palace, too; and in it one of the dreariest spectacles of decay that ever was seen—a grand, old, gloomy theatre, mouldering away. It is a large wooden structure, of the horse-shoe shape; the lower seats arranged upon the Roman plan, but above them, great heavy chambers; rather than boxes, where the Nobles sat, remote in their proud state. Such desolation as has fallen on this theatre, enhanced in the spectator's fancy by its gay intention and design, none but worms can be familiar with. A hundred and ten years have passed, since any play was acted here. […] The desolation and decay impress themselves on all the senses. The air has a mouldering smell, and an earthy taste; any stray outer sounds that straggle in with some lost sunbeam, are muffled and heavy; and the worm, the maggot, and the rot have changed the surface of the wood beneath the touch, as time will seam and roughen a smooth hand. If ever Ghosts act plays, they act them on this ghostly stage."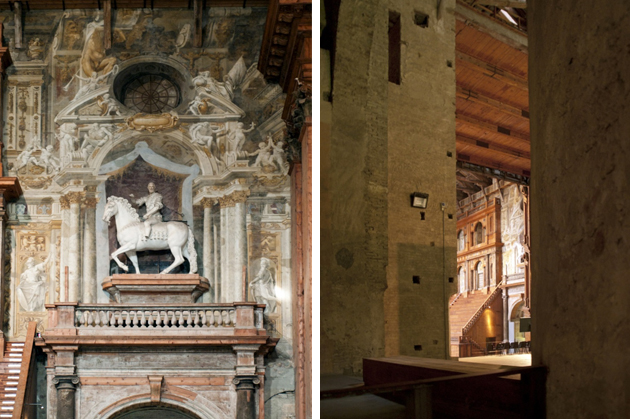 Giulio Ghirardi