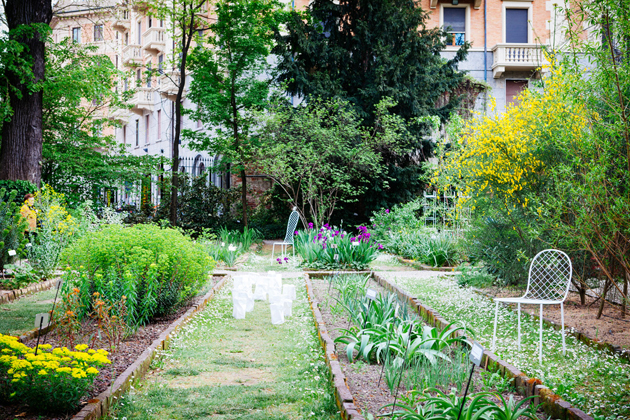 Is there something more artificial than a booth set up? We hardly imagine that these temporary architectures, a fortunate result at the crossroad of contingency and marketing, could be perceived otherwise than the capsizing of a natural, primordial status. Thus, the impulse to integrate green simulacrums into trade shows, with the aim to fulfil, at least at a symbolic level, our desire for a more sustainable environment, is both unlikely and surprising.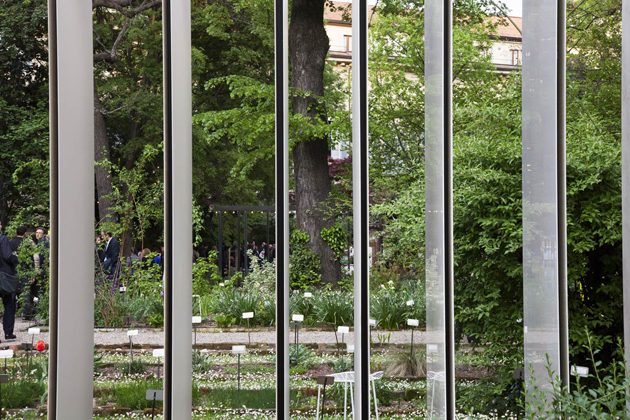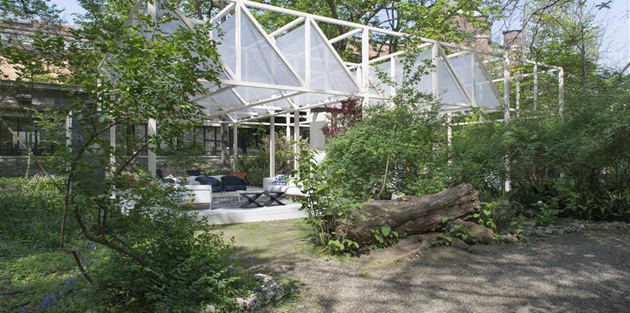 The latest edition of Salone del Mobile offered many examples of this trend. Elica, worldwide leader in the production of kitchen hoods, commissioned to architectural studio stARTT the design of an innovative outfitting at the Rho Fair. Their design is a hybrid platform, where trees space out these hyper-technological intake devices and thus induce an implicit, reassuring effect. On the other hand, both the office furniture brand Tecno and Kinnarps have recurred to vegetation in their catalogues proposing an inedited hortus conclusus where furniture is surrounded by "spontaneous" vegetation.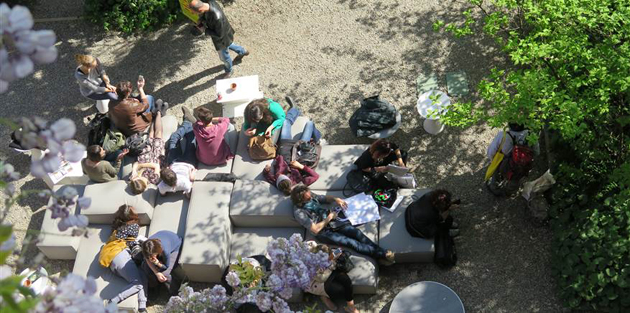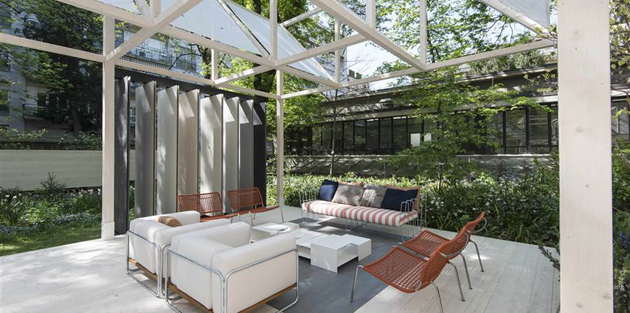 Nevertheless, the "Giardino Geometrico" presented by Laminam and Living Divani in Brera's botanical garden is by far the apotheosis of this green revenge. Surrounded by buildings and walls and thus protected by indiscreet looks, the garden offers to the unaware visitor a true epiphany: outdoor furniture and ceramic coverings are just an excuse, at most a facilitator to favour new points of view in enjoying the space. Therefore, the undisputed protagonist is the garden itself and its precious balance between natural state and human intervention in the selection and care of plants.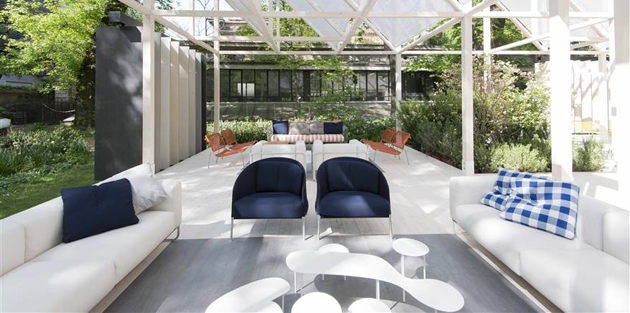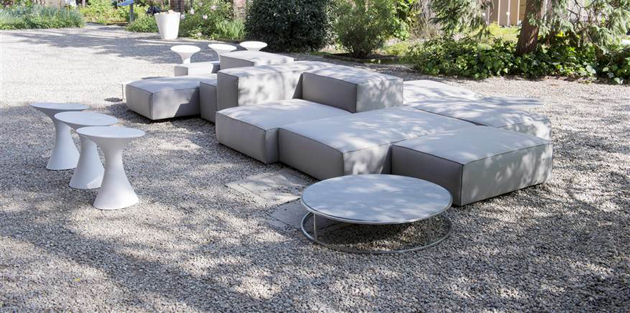 This scenario cannot but anticipate, by analogy, what the 2015 Expo in Milan forecasts to satisfy. What are its future visitors really wishing to get back to? If the Salone is a reliable indicator, the Expo is expected not only to give answers on the issues of food production, but also to offer an erratic contemplation in new green spaces: more precisely, a green mimesis into innovative living solutions.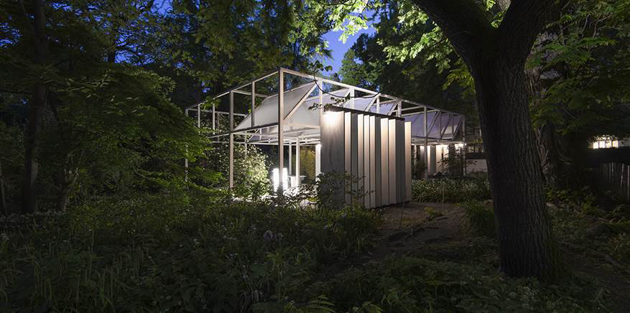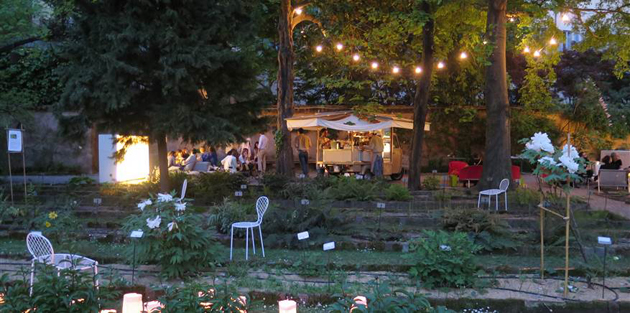 Giulia Zappa – Images courtesy of Living Divani