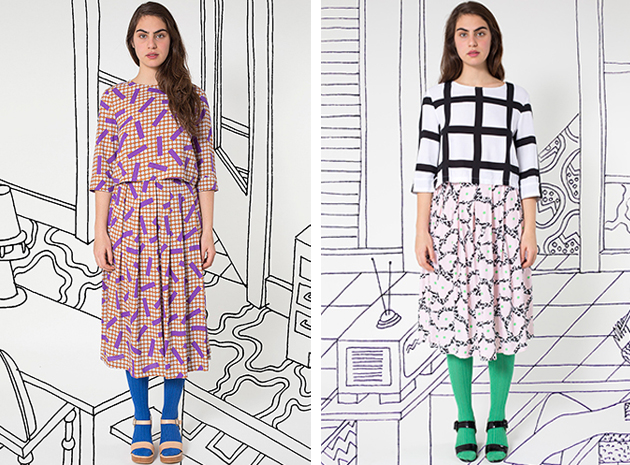 The relationship between fashion and design is often a difficult and tormented one. It is probably the usual love-hate romance that you'd advise your best friend to stay out of: a type of relationship where one is desperately in love and the other keeps changing their mind. And yet, there is something painfully irresistible and lovely about it, transforming even the worst experiences into well cherished memories.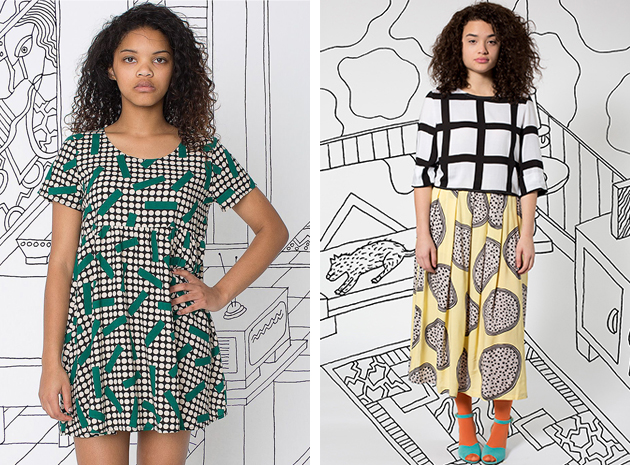 It should not come as a surprise then, than one of the most unconditionally adored, yet often cringeworthy, contemporary brands, American Apparel, has recently teamed up with a protagonist of post-modern design scene, Nathalie Du Pasquier. Nathalie Du Pasquier was one of the original members of Memphis group back in the Eighties, where she designed numerous 'decorated surfaces' – textiles, carpets, plastic laminates, together with some furniture and objects. Even though she is often associated only with the Memphis experience, Du Pasquier gave a sharp cut to her 'designer' past in 1987, dedicating herself entirely to painting.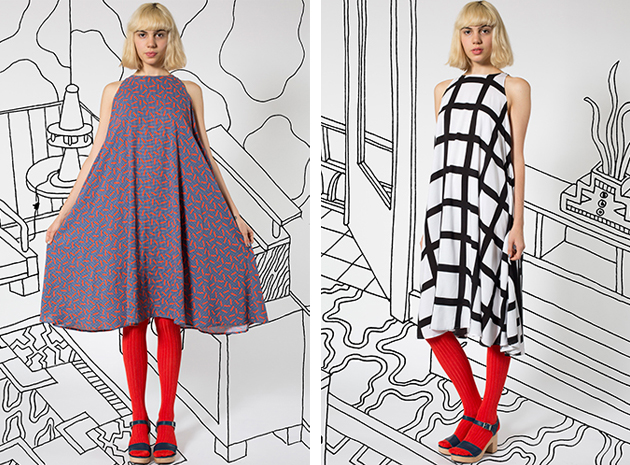 Nevertheless, when American Apparel approached her, she eagerly returned to the type of work she hadn't engaged with in more than twenty years. The collection presents a series of colourful, iconic patterns designed for a series of American Apparel's new womenswear and menswear silhouettes, as well as accessories. Reminiscent of the classic Memphis-style graphics, these patterns give a fresh and ironic twist to the brand's basic, often single-colour staples, that we have somehow learned to love through time.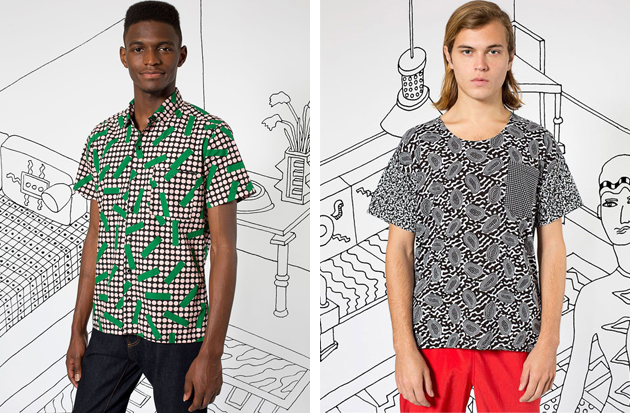 Rujana Rebernjak