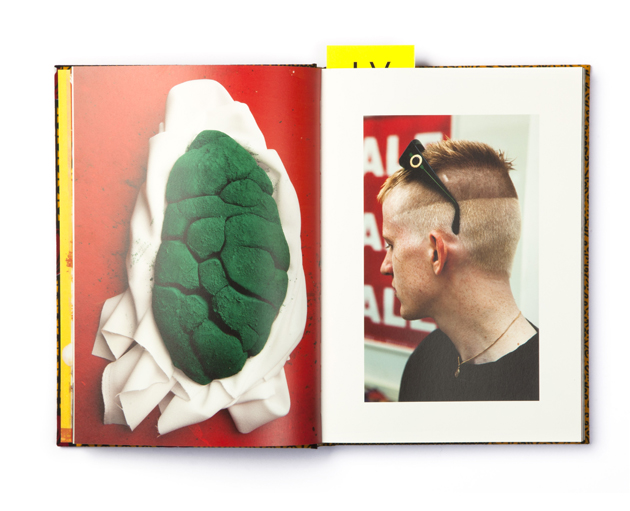 Lorenzo Vitturi is passionate about food. Wherever in the world you may find yourself, he could possibly tell you where to grab that perfect bite. Strangely enough, he doesn't appear to be as passionate about cooking. His aversion towards cooking wouldn't be nearly as odd if he hadn't spent the last couple of years obsessing over a local market. And yet, Lorenzo didn't visit the Ridley Road Market in Dalston, London, for its rich selection of fresh produce. Rather, the market and its clutter served as the subject and backdrop of his photographic research.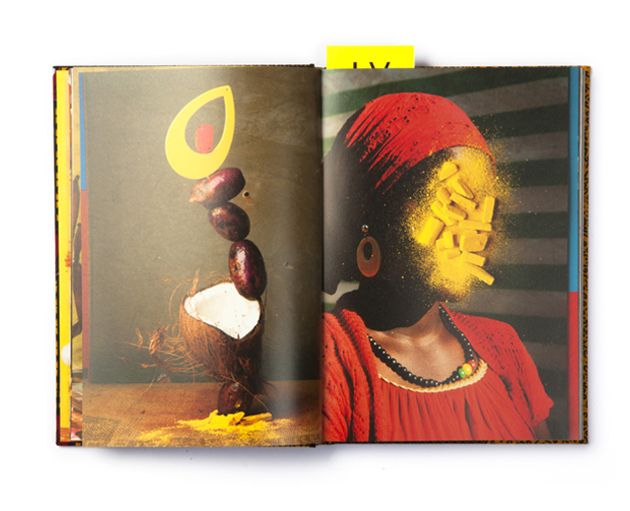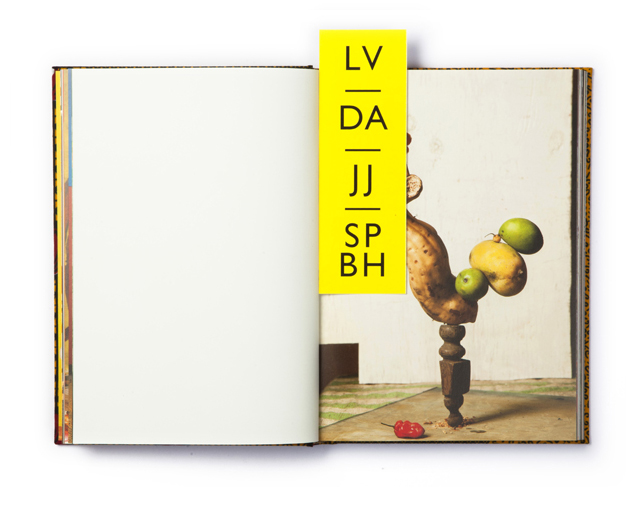 Lorenzo Vitturi is, in fact, a photographer. Born and raised in the picturesque Venice, he studied photography at IED in Rome and Fabrica in Treviso, developing his particular language based on highly constructed and manipulated environments. In the couple of years he worked in advertising, Lorenzo developed some of the most clever campaigns, among which my personal favourite remains the one shot for Freddy. Lorenzo remarks: "Even if I consider myself a photographer – someone who writes with light – in my own practice I take on a much more holistic approach. Playing with the combination of illusion and reality, mixing together different disciplines – photography, sculpture, painting and collage – I build temporary sets made of all kind of materials. The central subject of my research is the ephemeral and transient nature of life, captured through the transformation and decay of objects."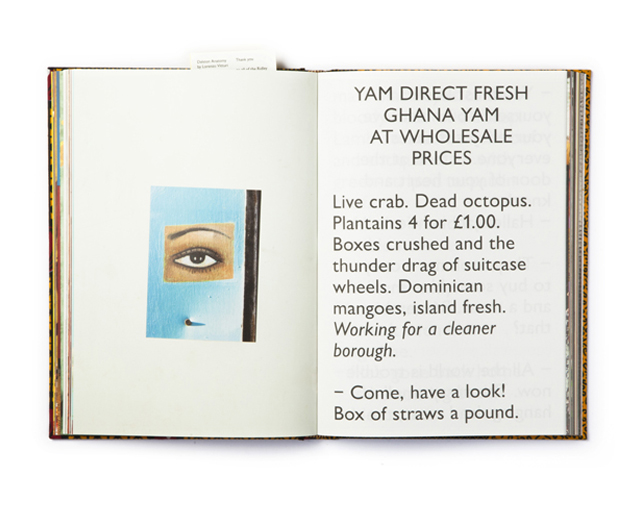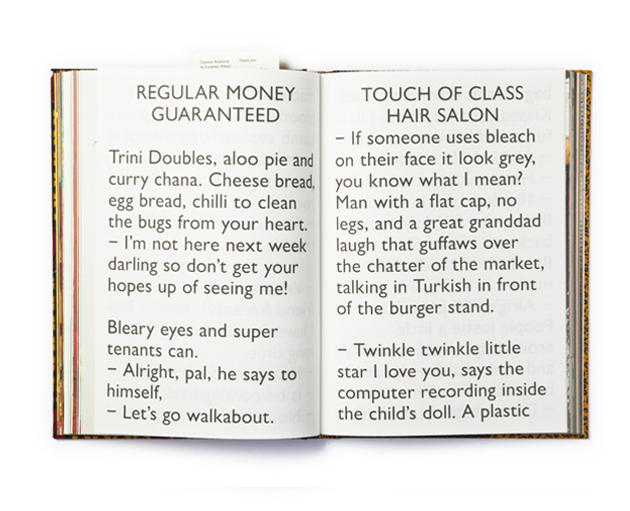 Taking a break from the restrictions of the corporate world, Lorenzo retreated himself to his London studio where, for almost a year, he built sculptures, collages, and strange, bulky compositions from debris collected at Dalston market. The result is "Dalston Anatomy", a self-published book, designed by his friends Tankboys and each bound with a unique piece of fabric found at the market. Cited as one of the top-ten photography books in 2013 by everyone from Martin Parr to Dazed and Confused, from The Guardian to The New York Times, "Dalston Anatomy" is a photographic analysis of the clutter – colours, sounds, odours, languages, forms and cultures – found at the market. Mixing his three-dimensional compositions with photographs taken at the market and collages of found objects and images, Lorenzo has built a visual vocabulary based on elements of local culture, bits of everyday life and poetics of decay.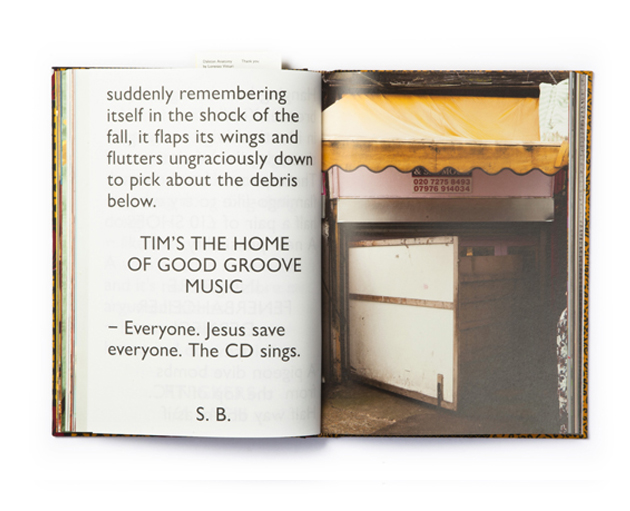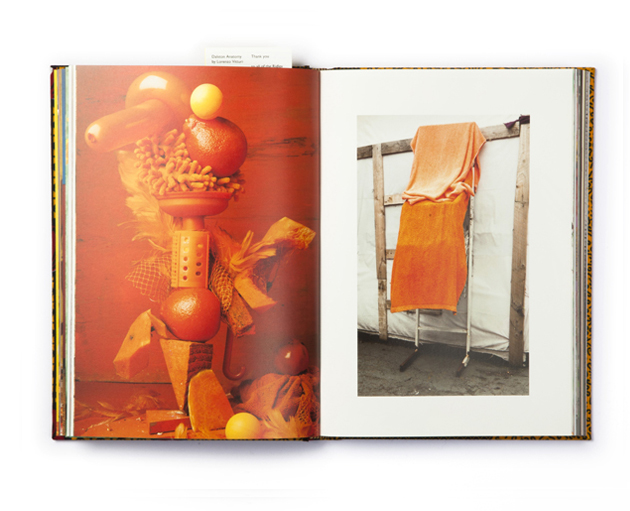 To crown an already successful year, "Dalston Anatomy" has recently been awarded the Grand Prix of the Jury at the prestigious Hyères Photography and Fashion Festival. The exhibition showcasing his work, together with other 9 talented young photographers, will be on show until the 25th of May 2014.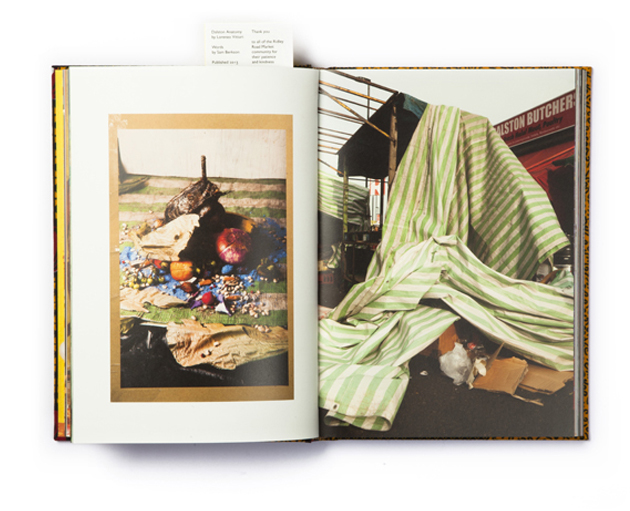 Rujana Rebernjak – Images courtesy of Tankboys