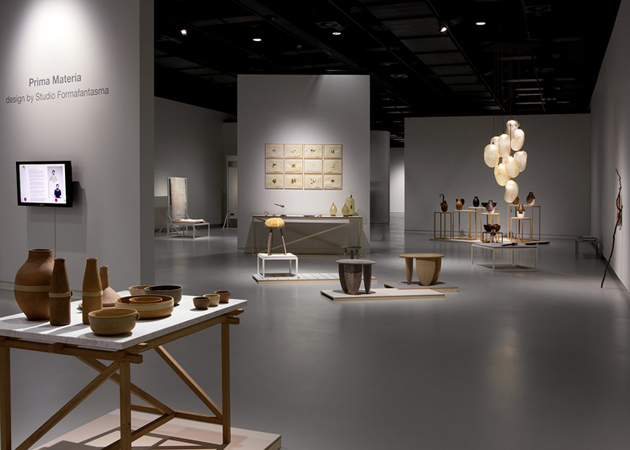 How many times have you heard that design was more about the process than the final result? And yet, how many times has the final result influenced the way you viewed, understood and appreciated the process through which it was brought to light? While we can undoubtedly affirm that design is so much more than the physical form of an object, nevertheless, without it, all the social, cultural, economic, technological, productional implications of a designed object couldn't be brought to light. This is precisely why Studio Formafantasma's work is so powerful: because it fuses thoughts, ideas, critiques and concepts into an exceptional, intriguing physical form.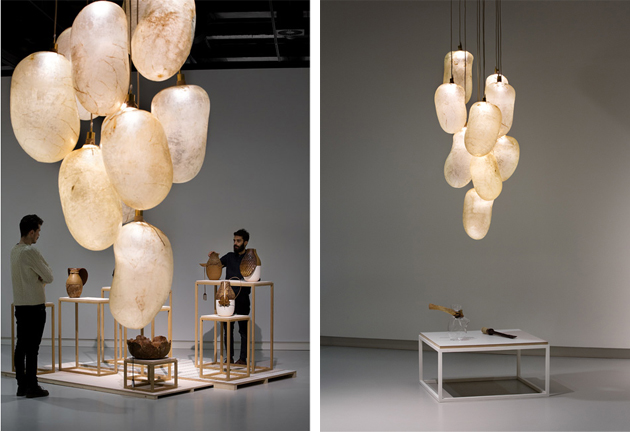 Usually developed for specific events and exhibitions, all of their projects have never been shown together. Thus, the exhibition "Prima Materia" currently on show at the Stedelijk Museum in 's-Hertogenbosch, appeared the perfect occasion to analyse their past projects, sense their poetics and delve in their design process. In fact, the title of the exhibition itself is a sort of a key for all of their projects, where "Prima Materia" refers to alchemy, or the transformation of everyday raw materials into precious goods, a method used for their Botanica, Craftica, Autarchy, Baked or Moulding Tradition projects. In revealing the process which glues together all the different project, the designers have divided the show in two parts: videos, sketches and material samples along the entrance corridor give a look at the duo's thought and work processes before the finished pieces are viewed in the main space.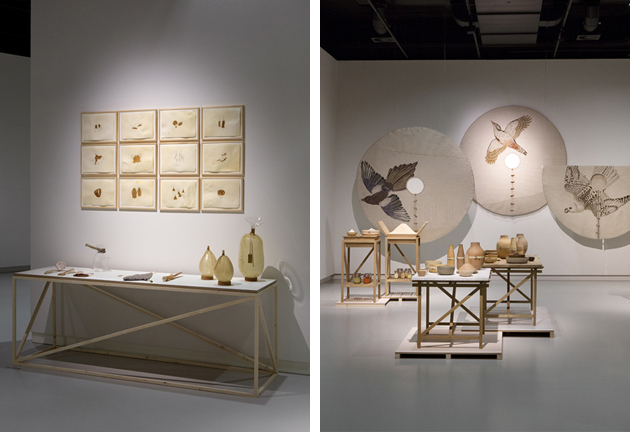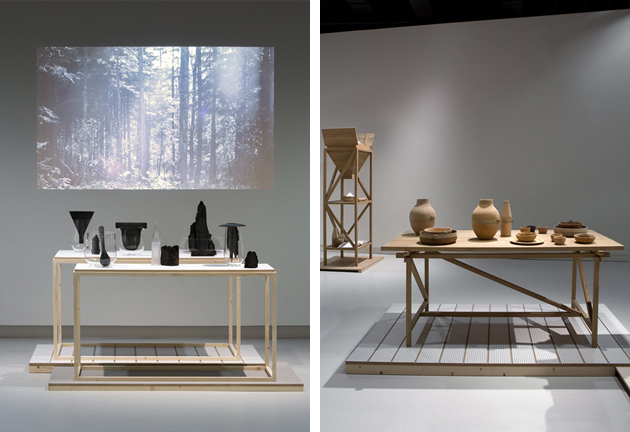 To understand their projects, in fact, one must take into account their personal and professional histories. Andrea Trimarchi and Simone Farresin met while studying in Florence and later went to study together at the Design Academy Eindhoven, the hub of speculative, critical, experimental or socially and politically engaged design, that has characterized Dutch design production in the last three decades. In fact, Studio Formafantasma fits perfectly within this strand of design production, while still developing projects whose subtle poetics might appear the opposite of those explicitly bold objects produced by Droog.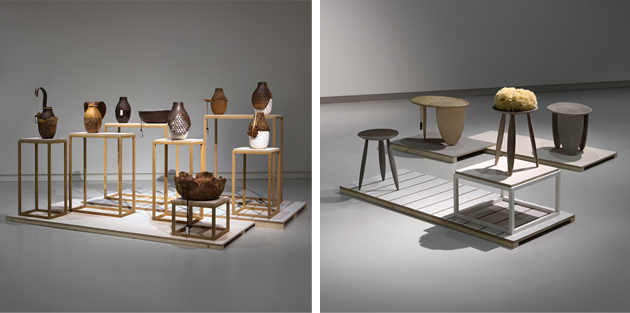 In fact, Farresin and Trimarchi have told us a while ago that they really enjoy not belonging to anything or anywhere: "We always say we're bastards, because if you put together Dutch and Italian design, it seems like nothing can come out of it or have a strong identity." On the contrary, all of their projects have a strong identity that informed their practice since the very beginning and which draws on the past and exploration of traditional crafts in "offering an alternative vision to today's consumer society and the role that design plays in it".
"Prima Materia" runs until the 15th of June at the Stedelijk Museum in s-Hertogenbosch, The Netherlands.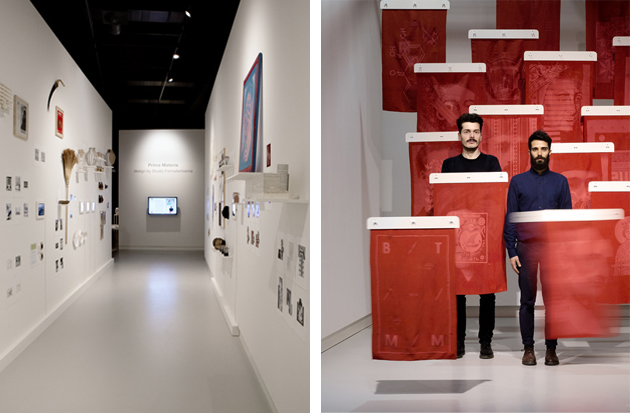 Rujana Rebernjak – Images © Inga Powilleit