On a Parisian Saturday afternoon, a bunch of kids is patiently standing in line to enter the exhibition which has unleashed the most intense word of mouth of the French capital. What is attracting them? For sure, they are expecting The Happy Show, on view at The Gaîté Lyrique until March 6th, to answer some of the existential questions that every teenager is wondering about: what makes us happy? Is there a definition for happiness? Is being happier something I can learn? Nevertheless, they are probably unaware that they are about to discover the work of one of the most provocative creative directors of all time: Stefan Sagmeister, Austrian-born NYC's graphic designer, who built his fame with his astonishing CD covers for the Rolling Stones, Lou Reed, and David Byrne – he is now the absolute protagonist of this carte blanche exhibit.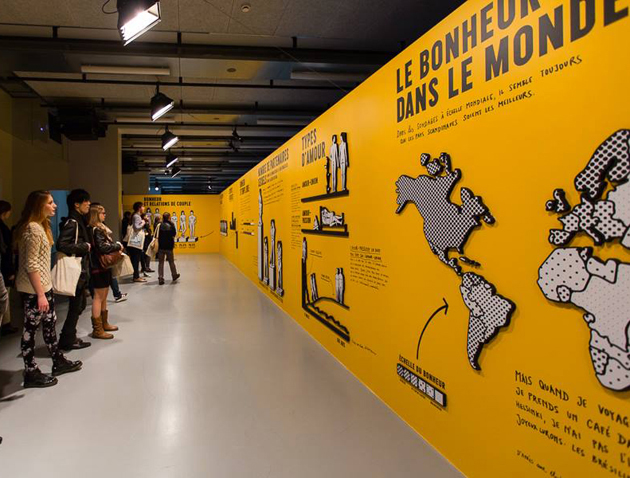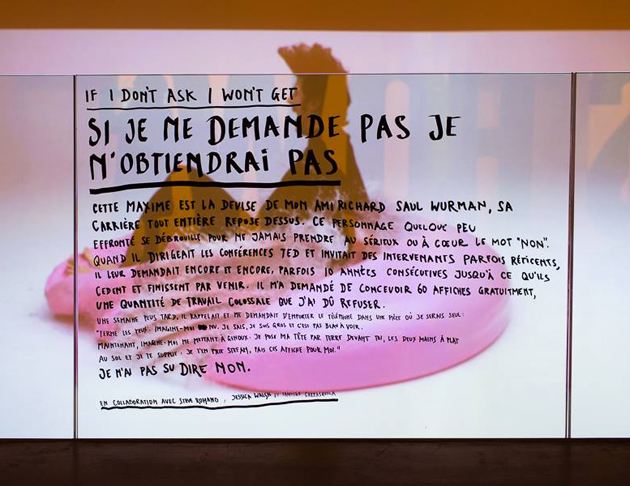 Sagmeister loves to follow unconventional approaches for his productions, pushing his clients into unexplored territories. In fact, his digital creations are often the result of handcrafted pieces of art, which are later on photographed and transformed into digital images and fonts. However, Sagmeister's originality is not confined to his method: to be inspired by new ideas and experiences, he is used to taking sabbatical years to find the time to experiment with new languages, without dealing with clients' needs and deadlines, but also to do further research, wherever it may bring him.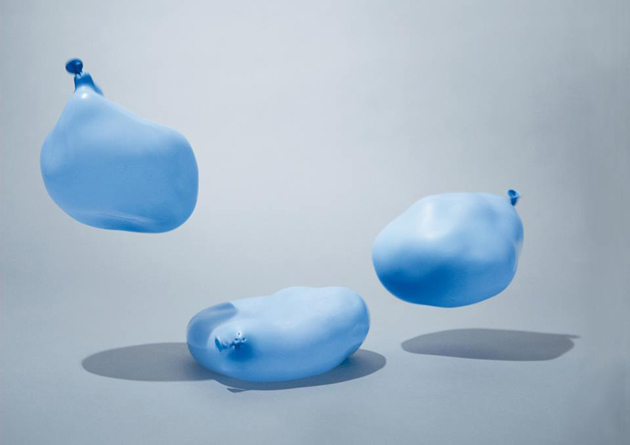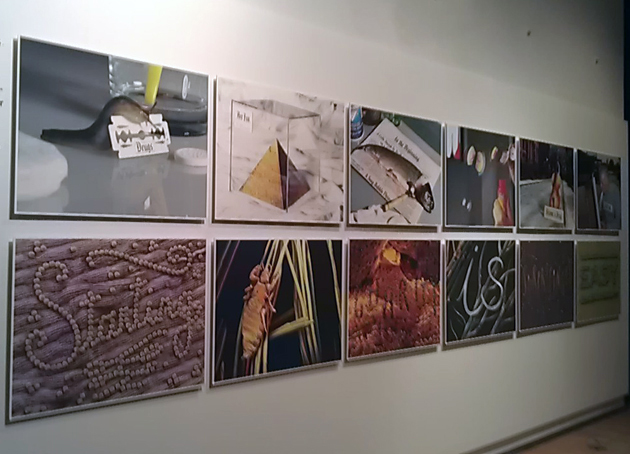 With this spirit, the production of The Happy Show begins as the artist's personal journey into the world of meditation, drugs use and cognitive therapy: Sagmeister experiences them all and translates his insights and states of mind into a sort of journal in which he reports, through prints and images, his discoveries –the most politically correct one, at least from the point of view of the public institution hosting the exhibition, is that sex and love are a better antidote to sadness than drugs. In addition to that, Sagmeister deepens the most up-to-date studies about happiness -from psychologists such as Daniel Gilbert and Steven Pinker, Jonathan Haidt, to the anthropologist Donald Symons, just to mention a few ones- reporting their research into compelling infographics. The overall balance, at the end of the visit, is reassuring indeed: a way for happiness does exist, and even if everyone needs to develop a personal recipe, bliss is at our fingertips. It just needs to be desired and pursued.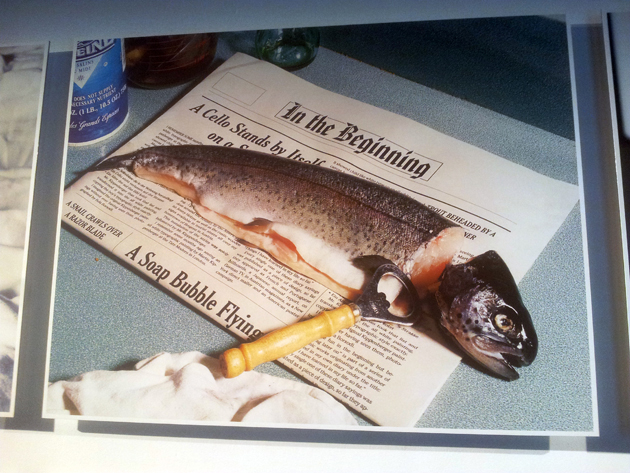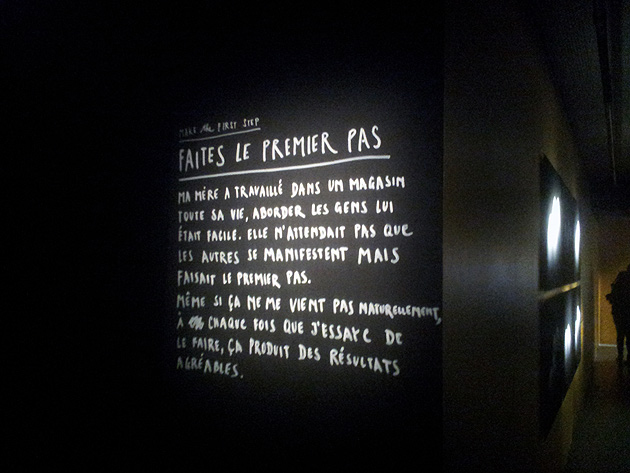 However, this sweet build-up can't but recall the visitor a sort of "Pollyanna syndrome": an unrealistic, excessive optimism based on the assumption that all things will have positive outcomes, no matter the worldwide crisis or the contingent problems we are facing. Is there too much happiness out there, at least in theory? Or maybe can we get comfort from the awareness that it is not so easy to put it into practice? For those who prefer Sagmeister's dry wit, this evidence -real or presumed- is probably reassuring.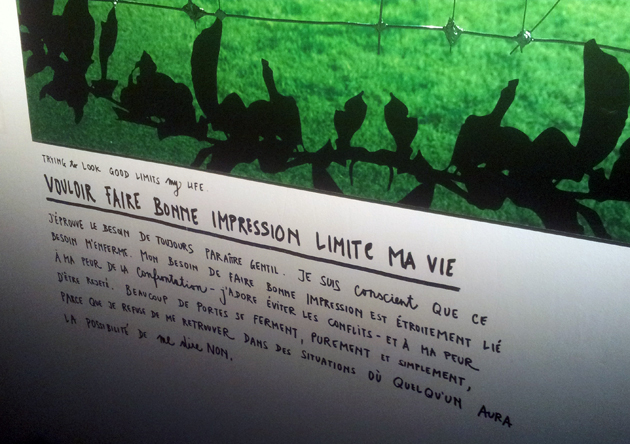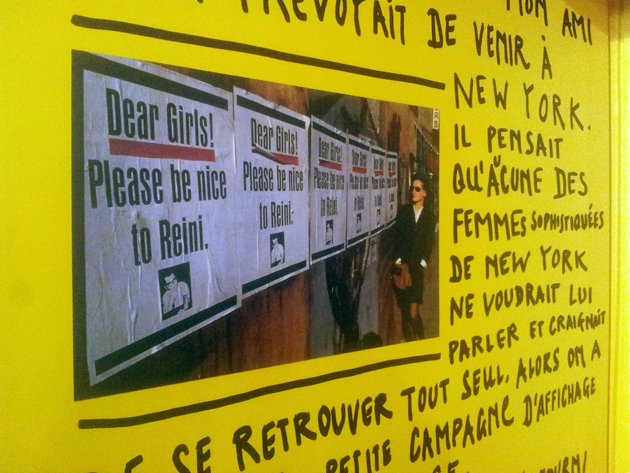 Giulia Zappa