Michael E. Smith's (b. 1977, Detroit) research is strictly connected to the concept of remaining; to the relics of our fast and wasteful culture, which doesn't worry about the future and, most of the time, forget to take care of the world and its undelayable ecological and economical issues. Once again, with the exhibition at CAPC – Musée d'art contemporain de Bordeaux, the American artist shows his aptitudes to steal abandoned things from their limbo and confer them a new life.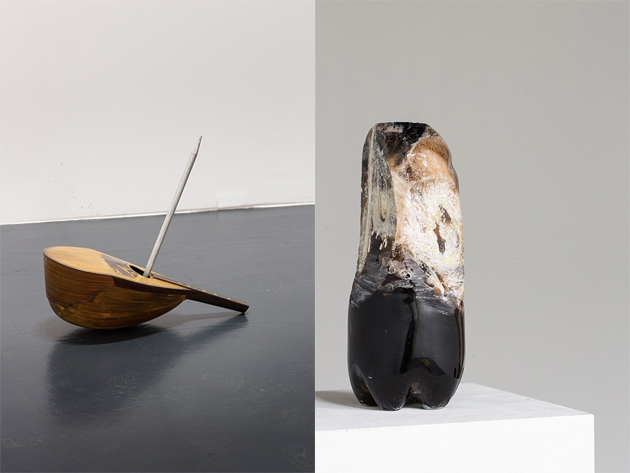 Analyzing peoples' essential needs, Smith thinks over functions and identities of objects to achieve peculiar structures that reflect human beings' lifestyle, getting along without their physical presence. Thanks to a special ability of playing with materials, the artist turns t-shirts, hats, bottles and other everyday life items into abstract creations, with a strong evocative power. Resins and PVC foam give things a rigid and irregular shape and contribute to evoke the sense of their precariousness, vulnerability and abandonment.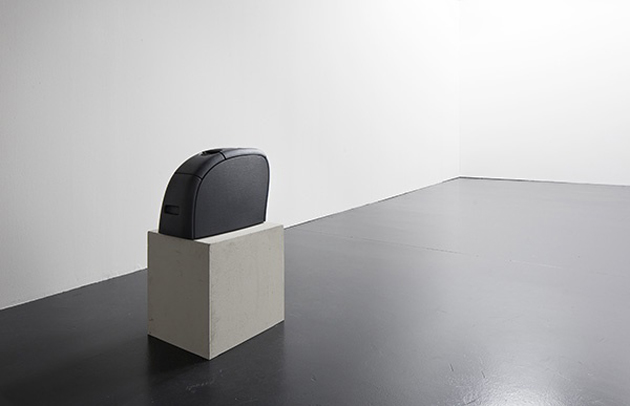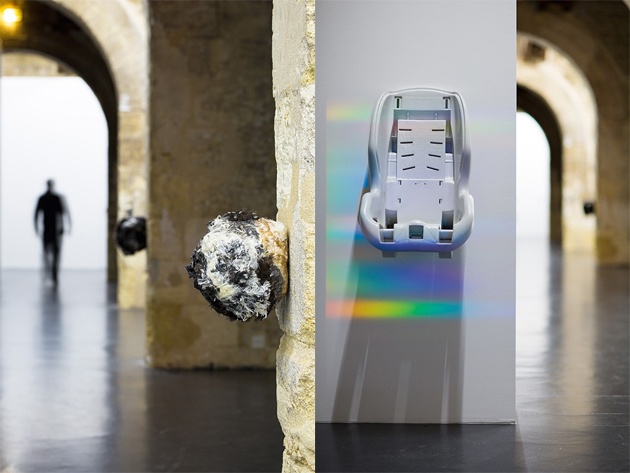 Dragging the objects far from their normal places, Smith makes us reinterpret them in a completely different way. Without judging, and exploiting the surroundings using them as an important – but still minimalist – part of the work, the artist helps us to do a very useful act: observe what is usually left aside, ignored by most of the people, letting our own imagination flow free.
For those who will not have the time to visit the show before February 16th, but would like to, no worries: the exhibition will be reinterpreted at La Triennale Milano in March 2014. See you there!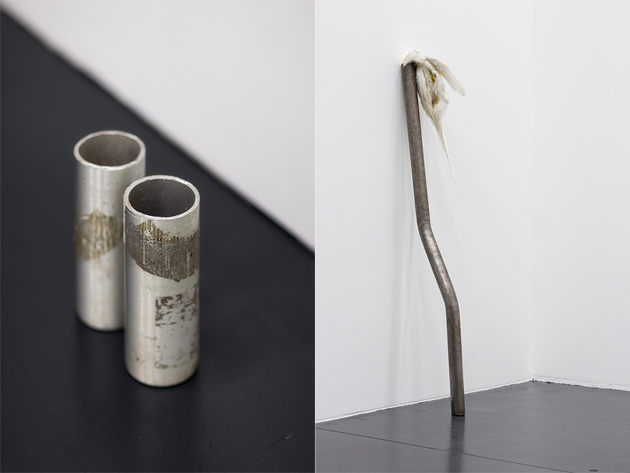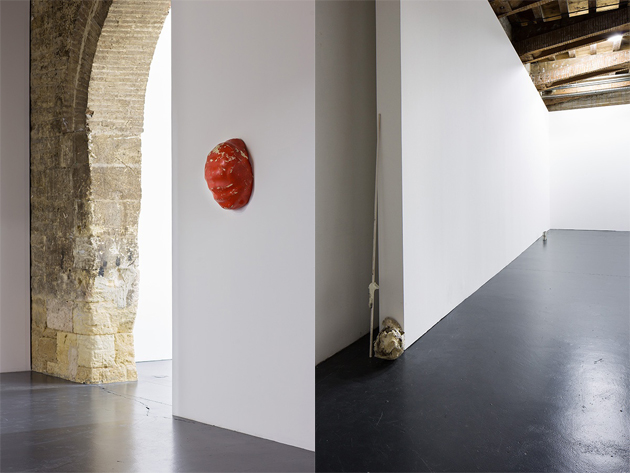 Monica Lombardi