Nearly three months ago, on the 25th of September, Serpentine Sackler Gallery opened its doors in Hyde Park, in London. A short walk away from the main Serpentine Gallery, sitting just across the Serpentine bridge, the Sackler gallery was designed by startchitect Zaha Hadid. More than a simple gallery space in the middle of London, the new Serpentine Sackler Gallery is a bold statement: as much an expression of power as it is a monument to contemporary architecture.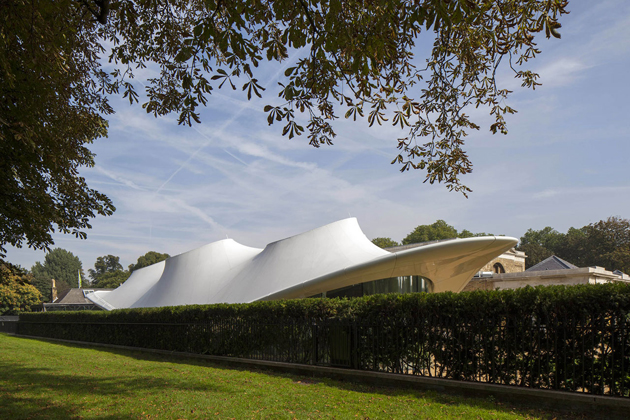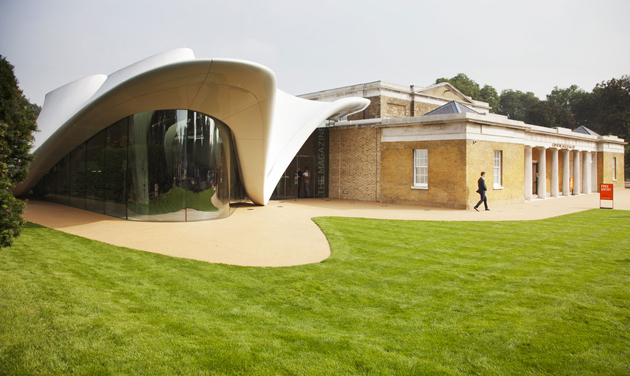 In fact, Serpentine Gallery is widely known for its commitment to architecture through their annual commission of a temporary pavilion, the first of which was designed precisely by Hadid, back in 2000. But while the pavilion is always designed by an architect who hasn't previously built in the UK, since her first collaboration with the Serpentine, Hadid has completed a few projects in London, such as the Olympic Aquatics Centre and Evelyn Grace Academy, in Brixton.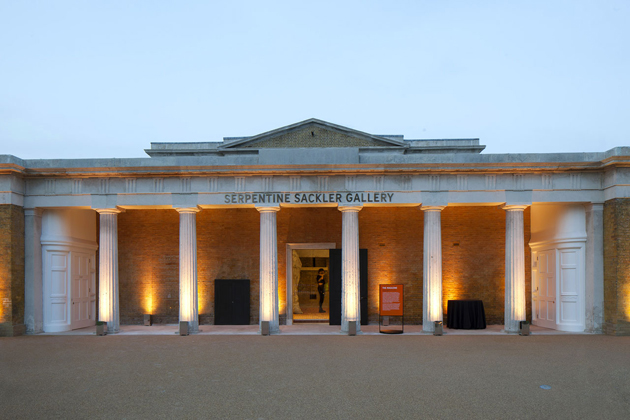 At first glance, it is obvious that the Serpentine Sackler Gallery is a "status symbol of luxury and political posturing", borrowing Owen Pritchard's description of Hadid's practice. While the main gallery space is situated in a restored former Powder Room, it is the extension added to the 19th century building that sparked all the criticism. It is a classic Hadid piece: a sinuous structure that from far away might appear as a wedding tent, while from up close it changes appearance from every angle. But what strikes the most is not the presumptuous character or the striking dissonance between the two structures of the Sackler Gallery; it is the undeniable feeling that, while the Powder Room building is as contemporary as ever, the extension already seems too old.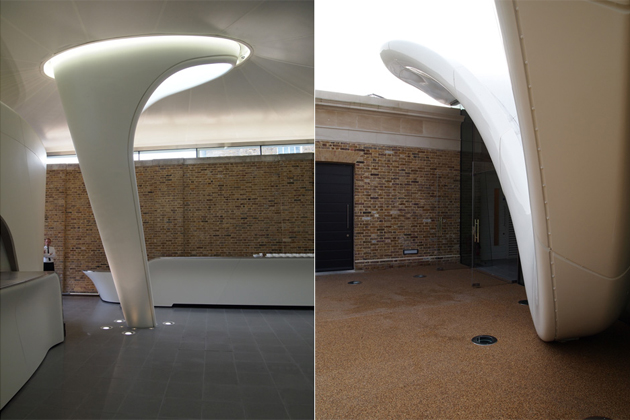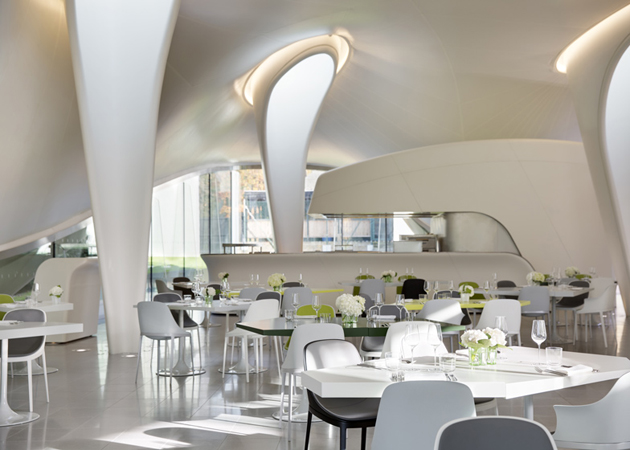 Rujana Rebernjak – Image courtesy of Serpentine Gallery and Luke Hayes