Hello, how are you and what have you done today?
Hey! Today I have been shopping in Birmingham. It was cold.
Who are the JAWS and how was the band born?
The JAWS are Eddy the drummer, Huddy the guitarist, Jake the bassist and me, Connor. We all met at the Halesowen College and shortly after decided to create the band!
Tell us about your musical background.
We've all been in and out of bands, before JAWS. Eddy and I used to play the drums in metal bands and Jake was a drummer in a pop punk band. Can't go wrong with 3 drummers, right?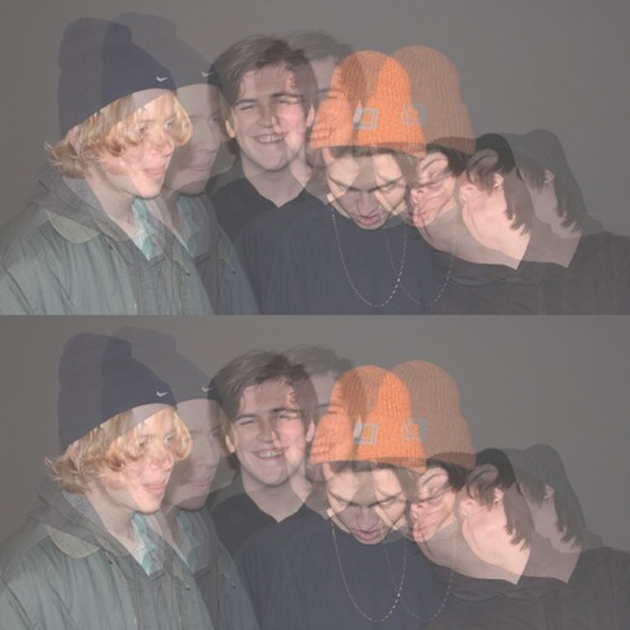 Has Birmingham influenced your music? If so, in which way?
I don't know, I guess it has influenced my music somehow… A lot of things that happened in my life, happened in Birmingham. That's the reason why I write songs about it.
What do you think about the B-Town?
No one from Birmingham actually says B-Town! In terms of scene it's pretty great and the shows are always full of familiar faces and friends.
Is this music scene something real or is it just a kind of hype created by the media?
It's real.
How was the experience of taking part in the Reading & Leeds festival? Was it your first time at a crowded festival? Were you scared?
It was something else! We didn't expect the reactions that we got and I think that's what made it all even better. It was our first time at Reading & Leeds so we were all really nervous. To me a bigger crowd is easier to play for, so when I saw how many people it turned out to be, it became such an easy show to play and a really fun one.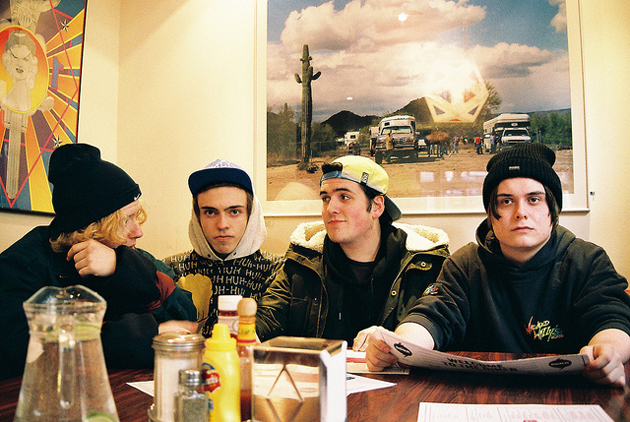 How has the tour in the UK been?
Now that it's over I realize that it has been so much fun. The London show has been a crazy one. I can't wait to go back on 2014.
You guys really take care of the graphic aspects of your videos, album covers and merchandising in general, isn't it? Is it just one person taking care of it, or is it the whole band?
A little bit of both. Sometimes it's me coming up with the ideas, but if the rest of the band doesn't like them, then we don't develop them. In the end, it's always the whole band coming to a decision.
What are the JAWS preparing for 2014?
We are preparing a tour and hopefully we'll present our debut album, so fingers crossed!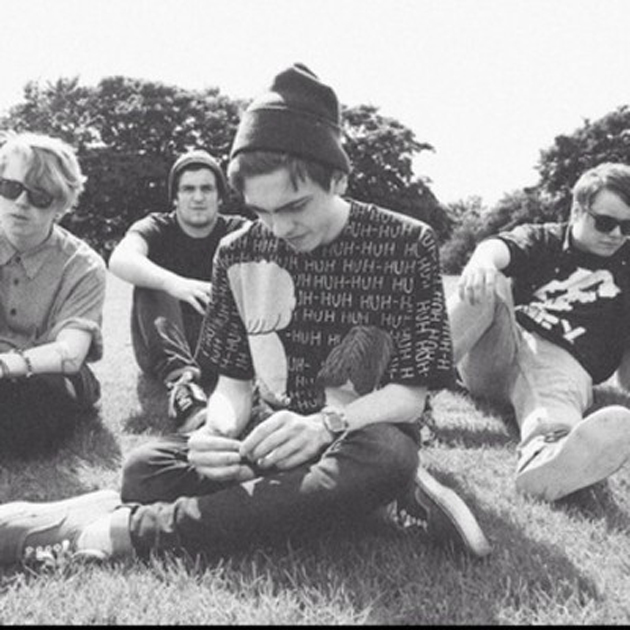 Enrico Chinellato